The Hornets will have to survive the next few weeks without the French guard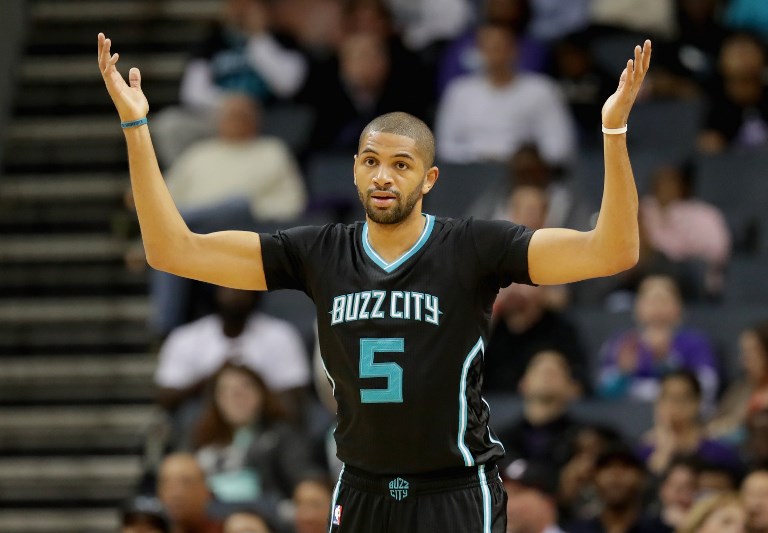 LOS ANGELES, USA – Charlotte Hornets shooting guard Nicolas Batum will miss at least 6 to 8 weeks after tearing a ligament in his right elbow, the NBA club said Thursday, October 5.
The French guard could miss even more playing time with the injury that occurred 34 seconds after the start of Wednesday's pre-season game against the Detroit Pistons.
Batum was clearly in pain as he left the court.
"He just got tangled up," Hornets coach Steve Clifford said. "It was one of those kind of contact/collision plays where his arm got stuck between two guys. He was in a lot of pain."
Batum averaged 15.1 points, 6.2 rebounds and 5.9 assists last season in his second campaign with Charlotte.
He is entering the second season of a 5-year, $120 million contract. – Rappler.com