'Best player si Kevin, it's as simple as that,' said coach Nash Racela referring obviously to Ferrer's getting TNT import Glen Rice Jr. thrown out in the 1st quarter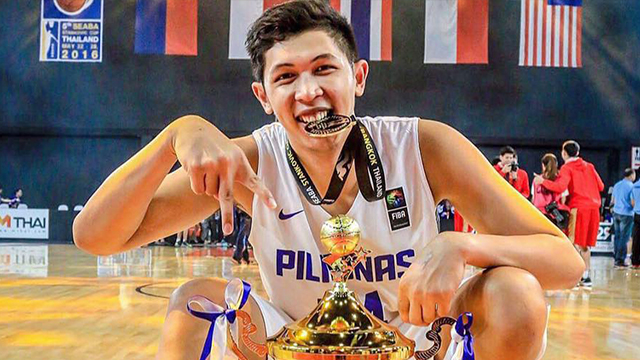 MANILA, Philippines – Justin Brownlee may have been the clear star in Ginebra's 115-105 semis series-clinching win in Game 4 after a career-high 46 points but if TNT coach Nash Racela were to choose, he would award Kevin Ferrer the Best Player of the Game honors. 
Although Ferrer chalked up only 4 points and 4 assists, it was the lanky forward who got TNT import Glen Rice Jr ejected as early as the first quarter. 
Ferrer pressed hard against Rice Jr with 1:41 remaining in the opening period but the import lost his cool and shoved Ferrer to the ground. Rice then threw the ball at the former UST stalwart but missed. 
Rice Jr was slapped a flagrant 1 for the push and a technical foul for the throw, which ultimately caused his ejection from the game. 
"Best player, si Kevin. As simple as that, Kevin Ferrer was the best player," said Racela.
Racela also mentioned the word "aggressive" plenty of times in an interview with the press, possibly referring to Ginebra coach Tim Cone's "we were the aggressive team" remarks in their Game 3 win that featured a 43-14 free throw disparity in favor of the Gin Kings. 
"I want to congratulate Ginebra for being the more aggressive team tonight because they got a lot of free throws again because again, they were more aggressive than us despite taking 15 less two-point field goals. I'm sure that's what coach Tim will say. I hope both teams will play aggressive and that will dictate who will get more free throws," Racela said. 
In Game 4, TNT, which shot 62 two-point attempts, was awarded 16 free throws, a far cry from Ginebra's 33 attempts from the stripe. 
Asked what the KaTropa should change after making it twice to the semis and once to the finals this season, Racela highlighted the word "aggressive" again. 
"I think we need to have more players who are more aggressive, maybe that will help us. So now, if we become more aggressive, we force the referees to call more calls. That's the only thing I can think of right now. If you study the whole series, it all boils down to who gets more free throws, who gets fouled a lot. That is something we are trying to study, maybe we can improve on that aspect." – Rappler.com