Jared Dillinger hopes to play against Ginebra and exact revenge on them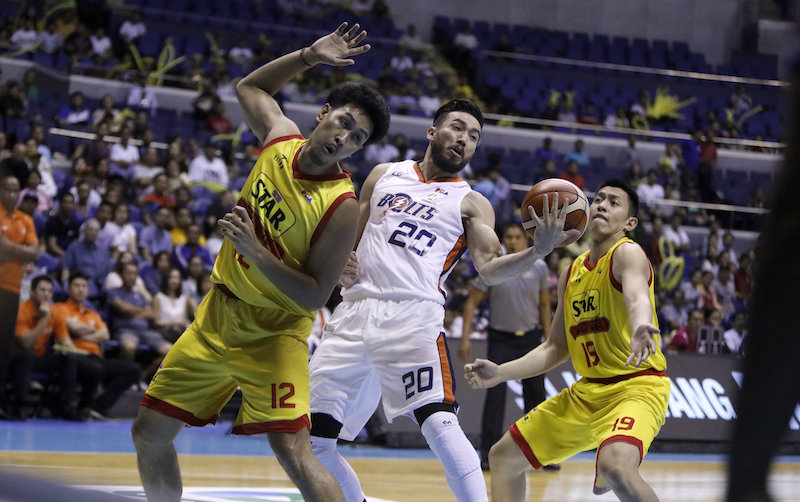 MANILA, Philippines – A year has already passed but Jared Dillinger still has vivid memories of the Meralco Bolts' 2016 Governors' Cup finals loss to the Brgy. Ginebra San Miguel.
Dillinger could not do anything but watch Ginebra stomp its might on the Bolts as he was sidelined the entire series after suffering a hamstring injury in the semifinals against the TNT KaTropa.
And as if ending an 8-year championship drought is enough, Ginebra took the title in dramatic fashion.
With the game tied at 88-all and Ginebra holding a 3-1 series lead, import Justin Brownlee knocked down a go-ahead triple at the buzzer in Game 6 that put the Gin Kings back on top of basketball supremacy.
Even though he did not log a single minute in the Ginebra-Meralco finals series, the 33-year-old carried the burden of the loss throughout the year, lamenting on the question: What would have happened if I was there playing?
So, as soon as the Bolts' swept the Star Hotshots last Thursday to become the first team to enter the finals of this year's Governor's Cup, Dillinger, determined for revenge, expressed his desire to face Ginebra for the title match.
Three days later, Dillinger's wish became a reality as Ginebra dispatched the KaTropa in 4 games to arrange the finals rematch.
"I've been praying for this for a whole year hoping that we get the opportunity to not only make it into the finals but to play against Ginebra again," said the 9-year veteran who is averaging 10.4 points and 3.4 rebounds this conference.
Dillinger, a 5-time PBA champion with TNT, sure is not used to defeat, especially when the title is on the line. But losing to crowd darling Ginebra is another thing, and he has developed some kind of animosity with some of the Gin Kings.
After the Bolts' crashed out of the quarterfinals in the Commissioners' Cup against TNT earlier this year, Dillinger posted on his Twitter account: "Beat Ginebra. I can't stand those guys."
Joe Devance, Ginebra's do-it-all guy, tweeted back: "Wow, we don't feel fond of you either Jared!" while Greg Slaughter also took a slight jab, saying "We got so much more for you to be mad at… Just be patient."
On the surface, it may be perceived as a simple display of competitiveness. However, for two teams seeking for greatness (Meralco looking to win its first championship since joining the league in 2010 and Ginebra aiming to dismiss the "Kangkong" tag that has haunted it for years), there is more to it than meets the eye.
"A bloody war. I wanna see guys going after each other, I wanna see guys going after loose balls, trash talking, hitting each other, just all that competitive nature," Dillinger said.
"As hard as I'm gonna go, I know Joe's gonna go as hard if not harder so it just gives me more motivation to play harder than any other guy from Ginebra."
Despite Meralco emerging as the No. 1 team at the end of the eliminations, Dillinger acknowledged that Ginebra is the "best team" but with a healthy Bolts roster, he assured they will make a run for the defending champ's money.
"They are the defending champions. It's good that we're all healthy now, it's gonna increase our chances to win the chip. But like I said, they are the better team because they won last year. Right now they're the best, so we want what they want," added the former second overall pick.
Game 1 of the finals will be held on Friday, Oct. 13, at the Quezon Convention Center in Lucena City. – Rappler.com