The Warriors will be sitting on the bench during halftime to witness this event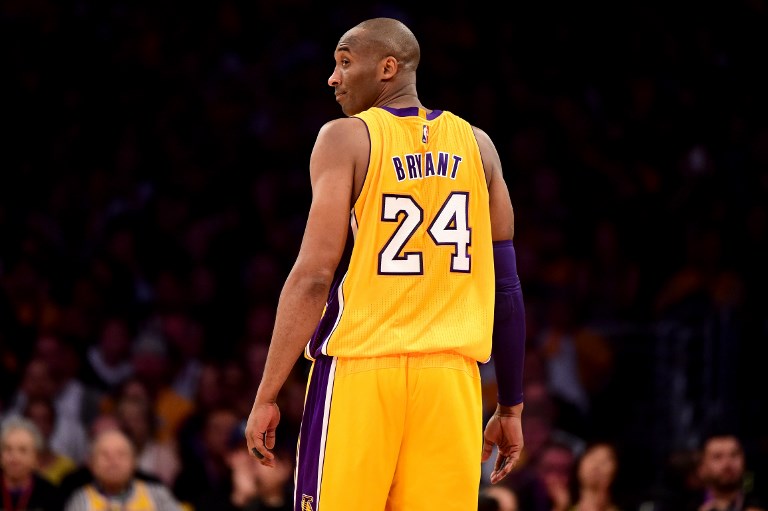 LOS ANGELES, USA – The Los Angeles Lakers will retire superstar Kobe Bryant's jerseys on Monday, December 18, and it's a farewell even rivals the Golden State Warriors don't want to miss.
Warriors coach Steve Kerr told reporters in Oakland on Saturday, December 16, that his players would be on the bench, not back in their locker room, for the halftime festivities at Staples Center.
"Just the experience in seeing one of the greatest players in the history of the game getting his jersey retired and we happen to be there," Kerr said. "I'm not going to keep them in the locker room to watch tape of the first half.
"The players would look at me like I was nuts."
Kerr quipped that his plan depended on approval from the Lakers – and Lakers president Jeanie Buss was quick to respond.
"Of course they are invited! We expected they would want to pay their respects to one of the greatest to ever play in the NBA," Buss tweeted.
Of course they are invited! We expected they would want to pay their respects to one of the greatest to ever play in the NBA. https://t.co/0vBu4DNhOI

— Jeanie Buss (@JeanieBuss) December 16, 2017
The Lakers are pulling out all the stops in honoring one of the club's greats.
They will raise both of the numbers Bryant wore while with the club – 8 and 24 – in his two-decade career all spent with the Lakers.
Bryant, who retired in 2016, scored 33,643 points, the 3rd-most in NBA history behind Kareem Abdul-Jabbar and Karl Malone.
The 5-time NBA champion will become 10th Lakers player to have his number retired, joining Wilt Chamberlain, Elgin Baylor, Gail Goodrich, Magic Johnson, Abdul-Jabbar, Shaquille O'Neal, James Worthy, Jerry West and Jamaal Wilkes.
In addition to the halftime ceremony, the Lakers will host a Bryant-themed street festival outside Staples Center dubbed "Kobeland".
"When it happens, it'll be a little bit emotional," Lakers coach Luke Walton said of the jersey ceremony.
But Walton, who won two titles with Bryant as a player, said that as the game approached he would be "thinking 99.5% about our chances of how to beat the Warriors".
Kerr, too, will no doubt want his reigning champion Warriors to be focused on the game, but on Saturday they were fielding questions about Bryant and his impact on the league.
"He was such an all-world competitor," Kevin Durant said. "All-world just basketball player… I do miss that intensity that he brought to the court. He raised everybody's – opponents, coaching staff – just everybody's level of play."
Durant said his favorite memory of playing Bryant was when his Oklahoma City Thunder eliminated Bryant and the Lakers in the second round of the playoffs in 2012.
"That was a proud moment, playing so well, and finally beating his team in the playoffs," Durant said. "So I can say that I won in one-on-one against Kobe in the playoffs, not too many people can say that.
"But he does have 5 championships," Durant added. – Rappler.com