Abelgas' patience allows him to see the inner talent of his students in chess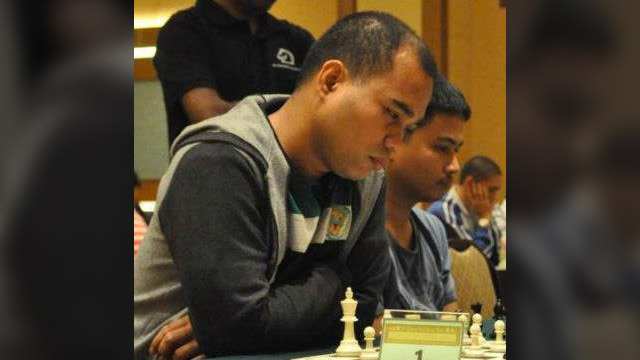 MANILA, Philippines – Winning is contagious, and Roel Abelgas – a Fide Master who trained the gold medallists in the Asean Age Group championship which the Philippines won – found out that it rubs on you.
Abelgas won the Vice Mayor's Cup at the Angadanan Municipal Hall in Isabela last Sunday, December 17. He pocketed P40,000, a big sum for a chess tournament played under rapid chess time controls. In this format, each player is given 30 minutes to finish a game.
Haridas Pascua won P50,000 for topping the 2017 Battle of Grandmasters where it is played in standard chess format. Under this time control, each player is given 90 minutes each to finish a game, with an increment of 30 seconds. 
"It's a big win," said Abelgas, who oversees the Dasmariñas Chess Academy in Cavite. The academy, which began in 1998, has at least 100 boys and girls playing chess at the second floor of the office of Dasmariñas Mayor Elpidio Barzaga.
Barzaga, who finished his term as congressman in 2016, was a regional director for Southern Tagalog at the National Chess Federation of the Philippines until 2007. Abelgas came in 4 years ago. He sized up the prospects and now he has two very promising kids. 
They are 13-year-old Daniel Quizon and 12-year-old Michael Concio. Quizon finished fourth in the East Asian Junior Tournament this year and drew against a grandmaster and a lady grandmaster in Malaysia this September. Meanwhile, Concio became a finalist in the 2017 Battle of Grandmasters and forged an unbeaten streak in Malaysia has September, winning rapid, blitz and classical time control battles.
Quizon and Concio, along with Justine and Kylen Mordido and Daren de la Cruz, and others who played valuable supporting roles to give the Philippines its brightest chess achievement this year were supervised under Abelgas' eye.
"I put them through two weeks of endgame drills because once you master the endgame you know how pieces work together," said Abelgas. The opening, which many trainers, emphasize "does not play a big part," he said. 
Though he says his Isabela win is due to luck, he said that the training they did "helped a lot."  The academy has a library where the he and the players go through to get more pointers. 
Abelgas is a patient teacher. "I don't look for anything special when a young boy or girl go to me. I notice how he works, how he plays," he said. "Later you notice something."
Patience can be Abelgas' middle name. He has tried several times to get the 2400 rating to become an International Master but has faltered. However, from the strides his boys and girls have been making under his watch, his wards may become grandmasters even before he himself becomes an International Master. Would he be chagrined? Perhaps not. Teachers and trainers are always lifted when they see their wards scale the heights. – Rappler.com