The Rockets lose two games in a row against the teams of Los Angeles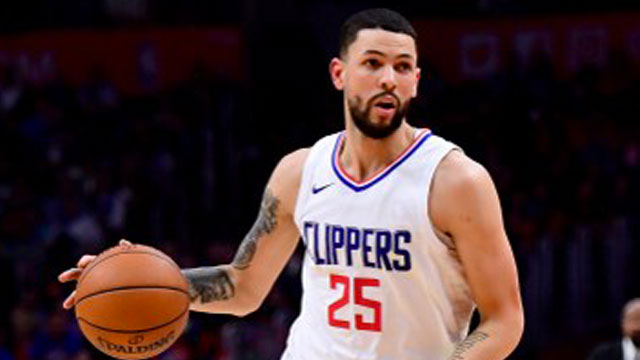 LOS ANGELES, USA – James Harden delivered another dynamic performance with his second straight 51-point outing but once again it wasn't enough as the Houston Rockets lost 128-118 to the Los Angeles Clippers on Friday, December 22 (Saturday Manila time).
The Clippers came on in the second half to offset the heroics of guard Harden, who equalled his points total from Wednesday's 122-116 loss to the Los Angeles Lakers. 
Harden finished 15-of-28 from the floor and 15-of-16 from the free-throw line while contributing 8 assists in front of a crowd of 18,000 at the Rockets' Toyota Center arena.
On Wednesday, Harden scored 51 in 43 minutes of playing time – and Friday he did it in 41 minutes.
Austin Rivers caught fire in the second half and, with some help from Lou Williams, shot the Clippers to victory. 
Rivers scored 30 of his team-high 36 points on 10-of-18 shooting in the second half, drilling 5 of 10 3-pointers down the stretch to keep the Rockets off guard. 
Williams, traded by Houston in the offseason as part of the blockbuster Chris Paul deal, scored 32 points. 
Eric Gordon chipped in 28 points for Houston, which closed a season-long 7-game homestand with consecutive losses to the Los Angeles teams. 
Elsewhere, the Brooklyn Nets started quickly, played aggressively and dominated on defense en route to a 119-84 wire-to-wire victory over the struggling Washington Wizards on Friday night.
The Nets used a balanced offensive attack as half a dozen players scored in double figures – including Rondae Hollis-Jefferson who tallied 21 points, 11 rebounds and 6 assists and swingman Caris LeVert who finished with 17 points and 6 rebounds.
"We just sustained it, stayed focused, locked in on defensive principles, locked in on guys we needed to stop, limited them to what they do best," Brooklyn guard Allen Crabbe said.
Brooklyn ended a 4-game losing skid with its second home win over Washington in 10 days. 
Forward Kelly Oubre had 13 points and guard John Wall added 10 points for the Wizards, who fell to 17-15 on the season. Washington were held below 100 points for the 4th time in the last 6 games.
Spencer Dinwiddie had the hot hand out of the halftime break, scoring the Nets' first 11 points of the second half on the way to 15 in the third quarter. 
A trio of 3-pointers extended Brooklyn's lead to 64-47 with 9:22 left in the quarter.
The Nets went on a 19-5 run late in the third capped by a 12-foot jumper by center Jarrett Allen to take an 88-58 lead, their largest of the season.
In Oklahoma City, Russell Westbrook hit the winning 3-pointer with one second left to lift the Oklahoma City Thunder past the Atlanta Hawks 120-117. – Rappler.com