The last player to dish that many assists in one game was Jason Kidd in 1996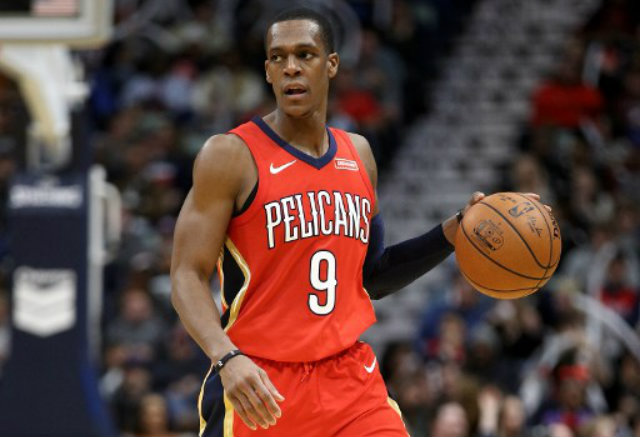 MANILA, Philippines – Christmas may be over but Rajon Rondo was still handing out gifts.
The New Orleans Pelicans point guard dished out 25 assists in a 128-113 win over the Brooklyn Nets on Wednesday, December 27 (Thursday Manila time), a career-high for him and the most anyone in the league has recorded since Jason Kidd equaled that total on February 8, 1996.
Rondo also had 7 rebounds and two points, but most of the scoring was done by DeMarcus Cousins (27), Anthony Davis (33), Jrue Holiday (23) and E'Twaun Moore (20) as the Pelicans improved to 18-16, and the Nets dropped to 12-22.
"We had (48) baskets with 40 assists, so that speaks for itself," Rondo said. "It wasn't just me. It was our team, a collective effort. The ball was hopping and we were making plays for each other."
"We looked like the Harlem Globetrotters at one point," said Davis.
The record for most assists in a game is 30, which was accomplished by Scott Skiles in 1990. – with reports from Agence France-Presse/Rappler.com