'I made my decisions. They're my mistake. And I'm sitting here today to acknowledge that and to say I'm sorry for that... I view this situation as one big lie that I repeated a lot of times,' he tells Oprah Winfrey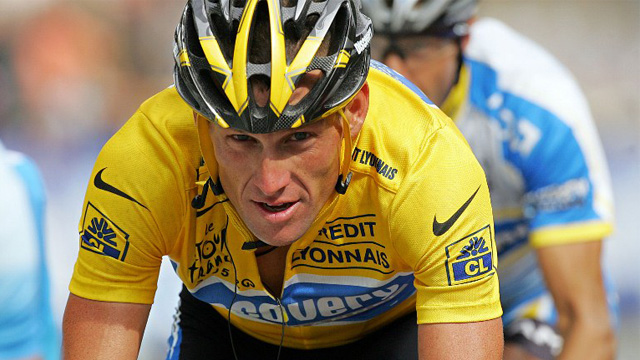 LOS ANGELES, California – Lance Armstrong has finally admitted that his seven Tour de France wins were fuelled by a frightening cocktail of banned drugs, in one of the most sensational confessions of cheating in the history of sport.
The 41-year-old on Thursday told talk show host Oprah Winfrey in his first interview since being stripped of his record yellow jersey haul and banned for life that his career was a sham in which he bullied and attacked anyone who doubted him.
"I made my decisions. They're my mistake. And I'm sitting here today to acknowledge that and to say I'm sorry for that… I view this situation as one big lie that I repeated a lot of times," Armstrong said, describing himself as "flawed".
His confession strips bare the legend of the cancer survivor turned champion that inspired millions across the world and made the Texan rider cycling's first global superstar, popularising the sport beyond its European heartland.
The former US Postal Service team leader admitted to Winfrey that the "mythic, perfect story… wasn't true", confirming mounting doubts about his performances that came to a head last October in a devastating US Anti-Doping Agency (USADA) dossier.
Reaction to his belated confession was swift, with Travis Tygart, the tenacious USADA chief who exposed Armstrong's lies with damning eyewitness testimony from his former teammates, calling it "a small step in the right direction".
Yet Tygart was still guarded, as calls persisted for Armstrong to go further than the terse "yes" answers that he gave about whether he took the blood-booster erythropotein (EPO), blood transfusions, testosterone and human growth hormone.
"If he is sincere in his desire to correct his past mistakes, he will testify under oath about the full extent of his doping activities," Tygart said.
Cycling's embattled world governing body, which has been under pressure to say how Armstrong was able to evade detection for so long, called the admissions "disturbing" but said they could yet help lift the spectre of doping that clouds the sport.
International Cycling Union (UCI) president Pat McQuaid said it was "an important step forward on the long road to repairing the damage that has been caused to cycling and to restoring confidence in the sport".
But his counterpart at the World Anti-Doping Agency (WADA), John Fahey, said Armstrong revealed "nothing new" and had merely affirmed what USADA had outlined in the dossier that sealed his downfall.
The author and journalist David Walsh, who was sued by Armstrong for alleging that he doped, said "it felt good to hear him admit to doping" but also reflected that he was still evasive and questions still went unanswered.
Armstrong confirmed details outlined by USADA such as the existence of the shadowy courier known as "Motoman" who delivered EPO to riders.
But he took issue with other claims, saying he did not believe the doping program on the US Postal Service team was the biggest in the history of sport and could not compare to the state-sponsored scheme in the former East Germany.
He also denied that the UCI covered up a positive drug test from the 2001 Tour of Switzerland and denied using banned drugs when he returned from retirement and raced in the 2009 and 2010 Tours de France.
Armstrong said he justified his actions in the years that he won the Tour from 1999 to 2005 because doping was then part of the culture of the sport — and he did not believe he could capture cycling's greatest race without illegal assistance.
He did not see it as cheating, he said, adding: "I viewed it as a level playing field."
He described his favored "cocktail" of EPO, blood transfusions and testosterone, recalling that at the time, he told himself that his history of testicular cancer somehow justified it.
"All the fault and all the blame here falls on me," Armstrong said. "Whether it's fans or whether it's the media … it just gets going and I lost myself in all that."
He admitted he bullied people who did not go along with the "narrative" he constructed but denied forcing teammates to dope.
He said he was worried when accusations against him by former teammate Floyd Landis sparked a US federal criminal probe in 2010. When it ended in 2012 with no charges, Armstrong thought he was "out of the woods".
Now that USADA have made their case stick, however, Armstrong said he'd be happy to play a role in a "truth and reconciliation" period in cycling.
"If they have it and I'm invited, I'll be the first man in the door," Armstrong said, while acknowledging that he had "no moral platform" from which to pursue a clean-up of the sport. – Rappler.com