The two-time NBA Most Valuable Player may suit up by the second round of the playoffs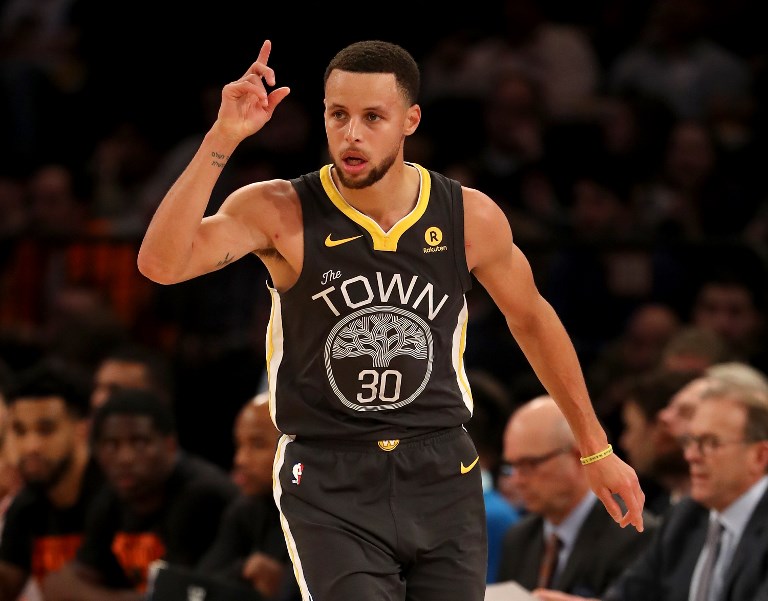 WASHINGTON, United States – Defending champion Golden State, on the brink of sweeping out San Antonio in the first round of the NBA playoffs, will welcome back Stephen Curry to modified team workouts starting Saturday, April 21.
Curry, who has missed 13 games since suffering a severe left knee ligament sprain on March 23, was examined Friday by team doctors who updated the star guard's condition and prognosis.
The two-time NBA Most Valuable Player has made "consistent functional progress" and will continue to increase the intensity of his on-court rehabilitation sessions, the Warriors said in a statement.
Curry averaged 26.4 points, 5.1 rebounds, 6.1 assists and 1.6 steals a game for the Warriors this season, when they finished 58-24, second-best in the Western Conference to Houston and third-best overall in the NBA, also behind Eastern Conference pace-setter Toronto.
The club plans to re-evaluate Curry next Friday, but by then the Warriors might already be into the second round of the Western Conference playoffs.
The Warriors, seeking their third title in four seasons and fourth consecutive trip to the NBA Finals, lead the Spurs 3-0 in the best-of-seven opening-round series with game four Sunday at San Antonio.
With a victory, Golden State will advance to face either New Orleans or Portland. The Pelicans lead that series 3-0 and host game four on Saturday.
It would be next weekend at the earliest before the second round begins, however, so Curry could be given medical approval next Friday and suit up for the start of round two. – Rappler.com