The former NBA player is described to be the 'game-changer' in Australia's National Basketball League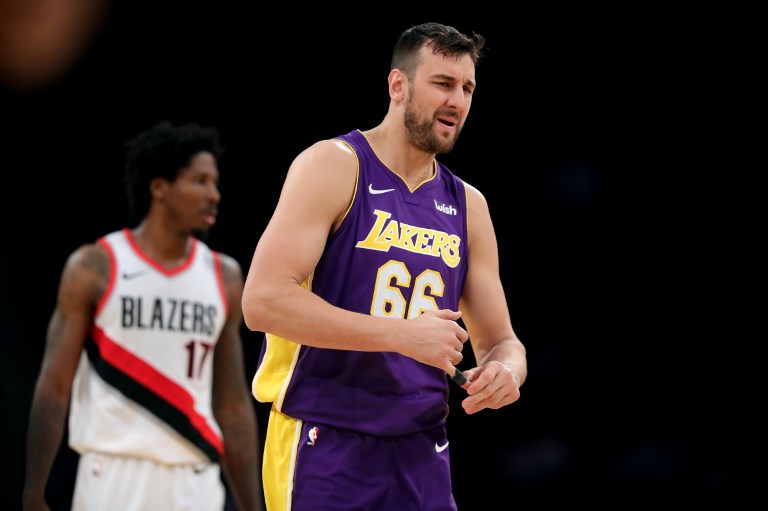 SYDNEY, Australia – Championship-winning center Andrew Bogut on Tuesday, April 24, vowed to win games and draw crowds after signing a two-year contract with Australia's Sydney Kings – a move he said would "retire me from the NBA."
Bogut, 33, one of Australia's most decorated basketballers, said he was committed to playing at home for the next two seasons, in what the Kings hailed as the biggest signing in NBL history.
"This isn't an exercise where I'm here to just sell tickets. We want to win games, you know, and sell tickets," Bogut told reporters in Sydney.
"There is no NBA outs in my deal, there is no European outs. I'm committed to be here for two years and that's very important to put out there."
The Kings did not reveal how much they were paying Bogut, but head coach Andrew Gaze – himself a former NBA player and 5-time Olympian – described his arrival as the "greatest coup in the history of the NBL."
The 7-foot (2.13-meter) Bogut, a 13-year NBA veteran, said last month he would not return to the US for the remainder of the 2017-18 season as he wanted to stay in Australia with his pregnant wife.
Bogut spent 7 seasons with the Milwaukee Bucks from 2005 before being traded to Golden State, the Dallas Mavericks, and later Cleveland, where he broke his left leg in his Cavaliers debut.
He signed with the Los Angeles Lakers late this year but was waived by the club in January.
The NBL's multi-millionaire owner, Larry Kestelman, described Bogut's signing as a "game-changer" in his efforts to boost the league since he bought it in 2015 for a reported Aus$7 million (US$5.3 million). 
"This is without a doubt the biggest signing of a player," Kestelman said at the press conference.
"We started off by changing the rules to allow clubs an easier transition to bring the most valuable and our best players here and there is obviously no better signing than Andrew."
The announcement comes a month after Victoria state authorities said the US men's basketball team would play the Australian Boomers in a two-game series in Melbourne in August next year ahead of the FIBA World Cup in China.
The special series, to be played at the Etihad Stadium on August 22 and 24, will be the first time the "Dream Team" has played in Australia since the 2000 Sydney Olympics. – Rappler.com