Despite battling cramps, the American import leads the Fuel Masters to a 107-102 win over the Blackwater Elite through the help of pickle juice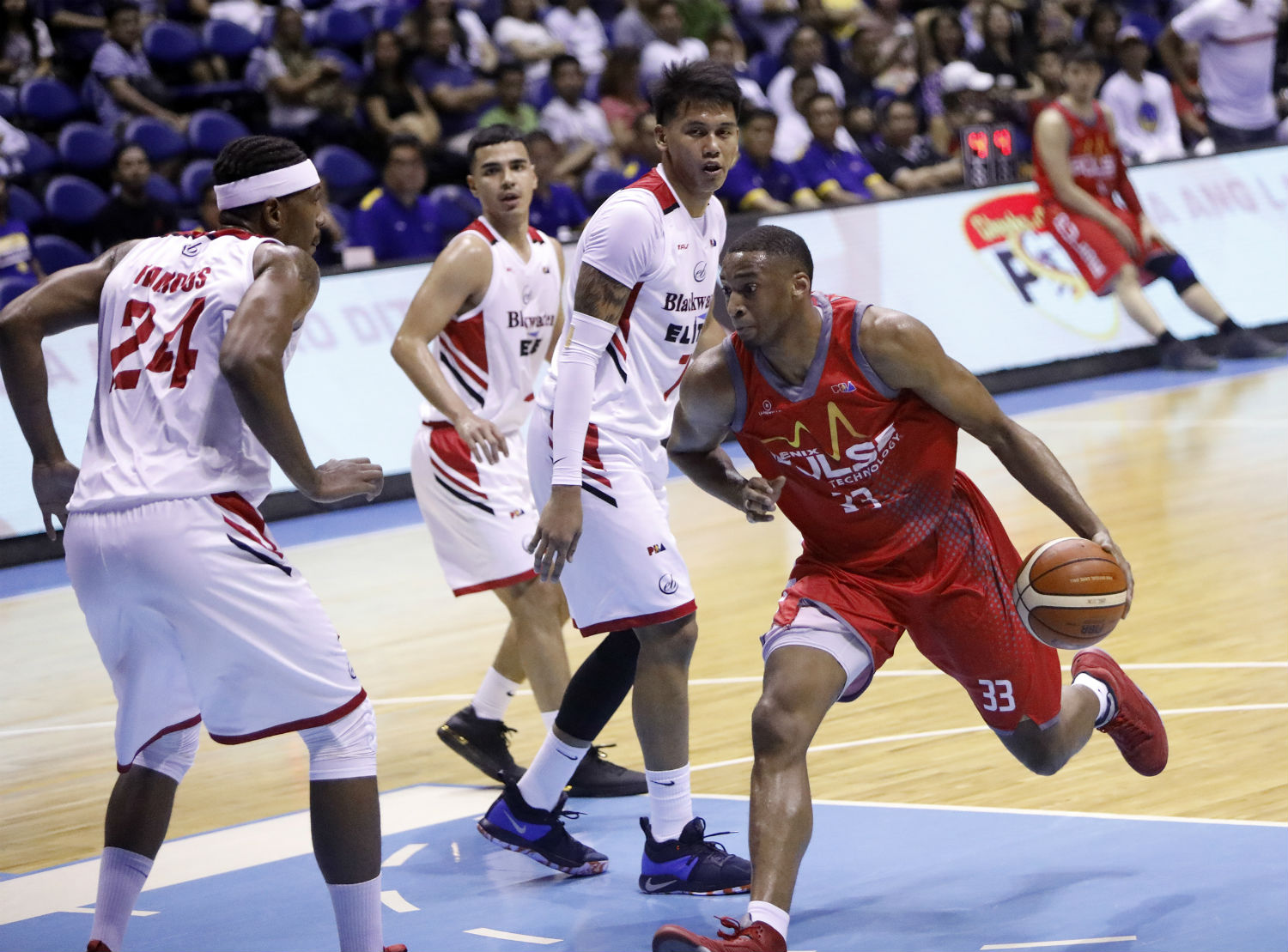 MANILA, Philippines – The Filipino remedy for cramps? Bananas.
But that was not the case for Phoenix import James White when the Fuel Masters gave him pickle juice instead after he cramped up with more than 10 minutes left in their game against the Blackwater Elite on Wednesday, April 25. 
Although unusual for him, White went on to finish the contest, fueling Phoenix to a 107-102 triumph with 31 points, 14 rebounds, 5 assists, 5 blocks and two steals. 
"It was just a minor cramp, but I'm fine. They gave me some pickle juice, that was a first. I never had pickle juice to treat a cramp," said White, who is back in the PBA after reinforcing the Mahindra Floodbuster (now the Columbian Dyip) in 2016. 
In the sports community, pickle juice is actually one of the most famous cure for cramps. And it worked wonders for White. 
After getting subbed out with 10:53 minutes remaining in the 4th quarter, the American import returned with 9:08 minutes left and registered 6 points, 5 rebounds, two assists, a block and a steal the rest of the way. 
While White benefitted from the magic of pickle juice, Phoenix head coach Louie Alas is still sticking with the Filipino way. 
"Baka kulang lang sa saging 'yun. Bibigyan ko ng mga tatlong buwig na saging bukas tsaka iba naman ang klase ng buto ng made in USA 'yan e," quipped Alas. 
(He just probably did not eat enough bananas. I will give him 3 cluster of bananas tomorrow. He has a different kind of bones, he's made in the USA.) 
Despite winning his first game with the Fuel Masters, White isn't resting on his laurels especially after they squandered a 22-point lead before proving steadier in the endgame.
"First game was a great lesson for us, we learned how to keep a lead and how to lose a lead. Coming into practice tomorrow, we just gotta work on situations to you know, get that mindset where we have a lead, we should keep it," said White.
Phoenix will face the TNT KaTropa on Saturday, April 28, at the Ynares Center in Antipolo City. – Rappler.com