'Steph practiced at 100 percent, he did everything, he looked good,' says Warriors coach Steve Kerr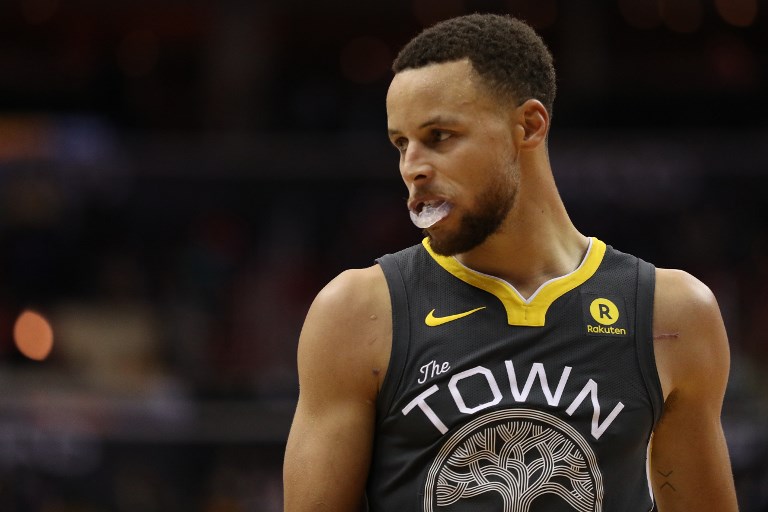 LOS ANGELES, United States – Two-time NBA Most Valuable Player Stephen Curry could return from a month-long injury absence on Saturday, April 28, when his reigning champion Golden State Warriors open a second-round playoff series against the New Orleans Pelicans.
Warriors coach Steve Kerr was cautiously optimistic after Curry went through a full contact practice on Thursday for the first time since spraining a ligament in his right knee on March 23.
"Steph practiced at 100 percent, he did everything, he looked good," said Kerr, who said he considered Curry "questionable" for Saturday's game.
"What we have to do is see how his body responds the rest of the day, put him through another practice tomorrow.
"I think he needs to string together two good days but it was very positive today."
Curry missed the Warriors' 4-1 first-round series win over the San Antonio Spurs.
On Tuesday, Kerr said he was "not making any predictions" on when Curry might return.
Warriors general manager Bob Myers then said in a radio interview on Wednesday that it was "conceivable" that Curry could return on Saturday if his training on Thursday and Friday went well.
But he made it clear the team wouldn't take any chances with Curry's fitness.
"If there's any notion of him having any issues he wouldn't go on Saturday," Myers said.
Curry averaged 26.4 points, 5.1 rebounds, 6.1 assists and 1.6 steals a game for the Warriors this season when they finished 58-24, second best in the Western Conference behind the Houston Rockets and third best overall in the NBA, also behind Eastern Conference leaders Toronto. – Rappler.com