The world basketball federation has previously fined and suspended a player for 3 games for figuring in a brawl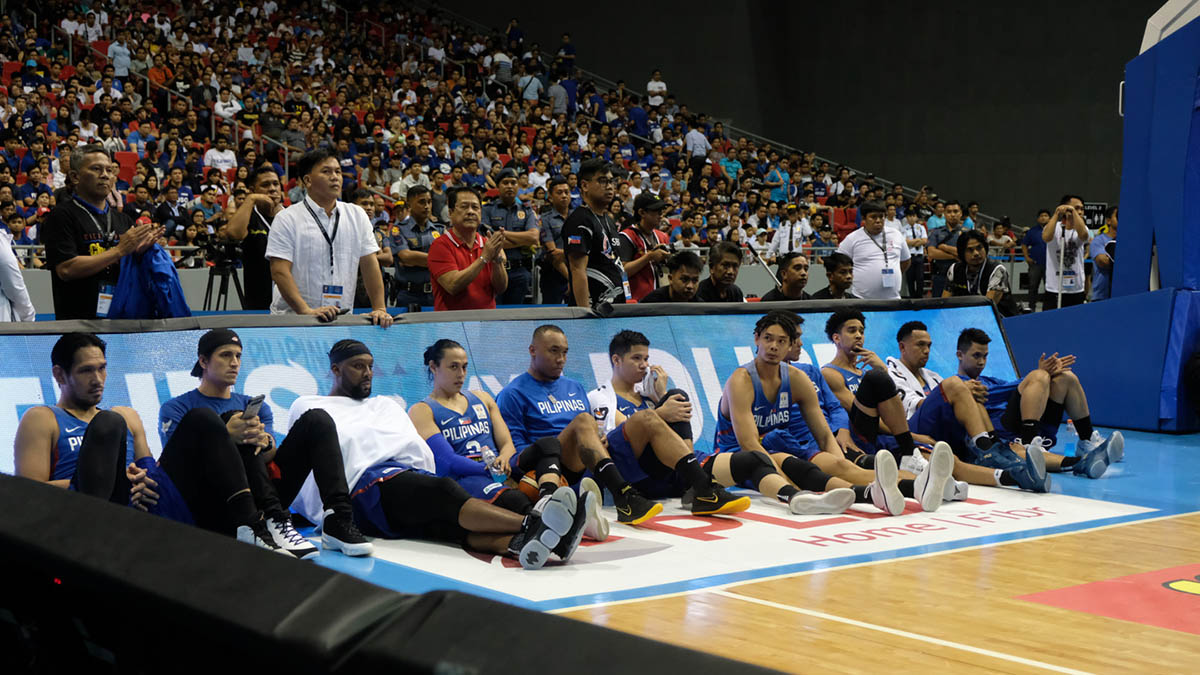 MANILA, Philippines – Samahang Basketbol ng Pilipinas (SBP) braces for the worst possible sanctions as FIBA, the world governing body for basketball, start its probe on the bench-clearing brawl involving the Philippines and Australia last Monday, July 2.
"Like in business, you have to expect the worst-case scenario and really prepare for it," said SBP president Al Panlilio.
Panlilio expects suspensions to be handed to several Gilas players and sanctions slapped on SBP, based on previous penalties FIBA sanctioned melees. 
"I'm told [another fight-marred match was] not as big as what happened to us but there was some brawl and players were suspended for 3 or 4 games. They were fined. And also, the federation was fined," said Panlilio. 
The basketball chief referred to the 2010 incident in Athens where a brawl broke out between Serbia and Greece in the last 2:40 minutes of the game. The match was abandoned and former NBA player Nenad Krstic, who was then playing for Oklahoma City Thunder, was suspended for 3 games and fined 45,000 Swiss francs for throwing a chair at an official. 
FIBA's disciplinary panel already notified SBP on Tuesday night, July 3. The letter contained incident reports from the referees and technical committee, as well as a request for SBP to submit all materials to support its statements. 
"We're hoping we'll be able to present our case to FIBA. We'll be given some time to do that and submit our own statement, videos and evidences to show our cause. I'm sure they're asking for the same from the Australian federation then give it to FIBA and await for the decision," explained Panlilio. 
The Australian and Philippine basketball federations have a week to submit the materials to FIBA, which will release its decision during the tribunal held at the end of the qualifying window. 
"The tribunal will take a look at both sides and also their own assessment. I'm glad they [gave] us this opportunity because again we will present the whole context not only the 4:01 mark of the 3rd quarter," added Panlilio. – Rappler.com