Winning 10 championships in the last 12 seasons, the Red Lions seek to maintain their image of dominance and consistency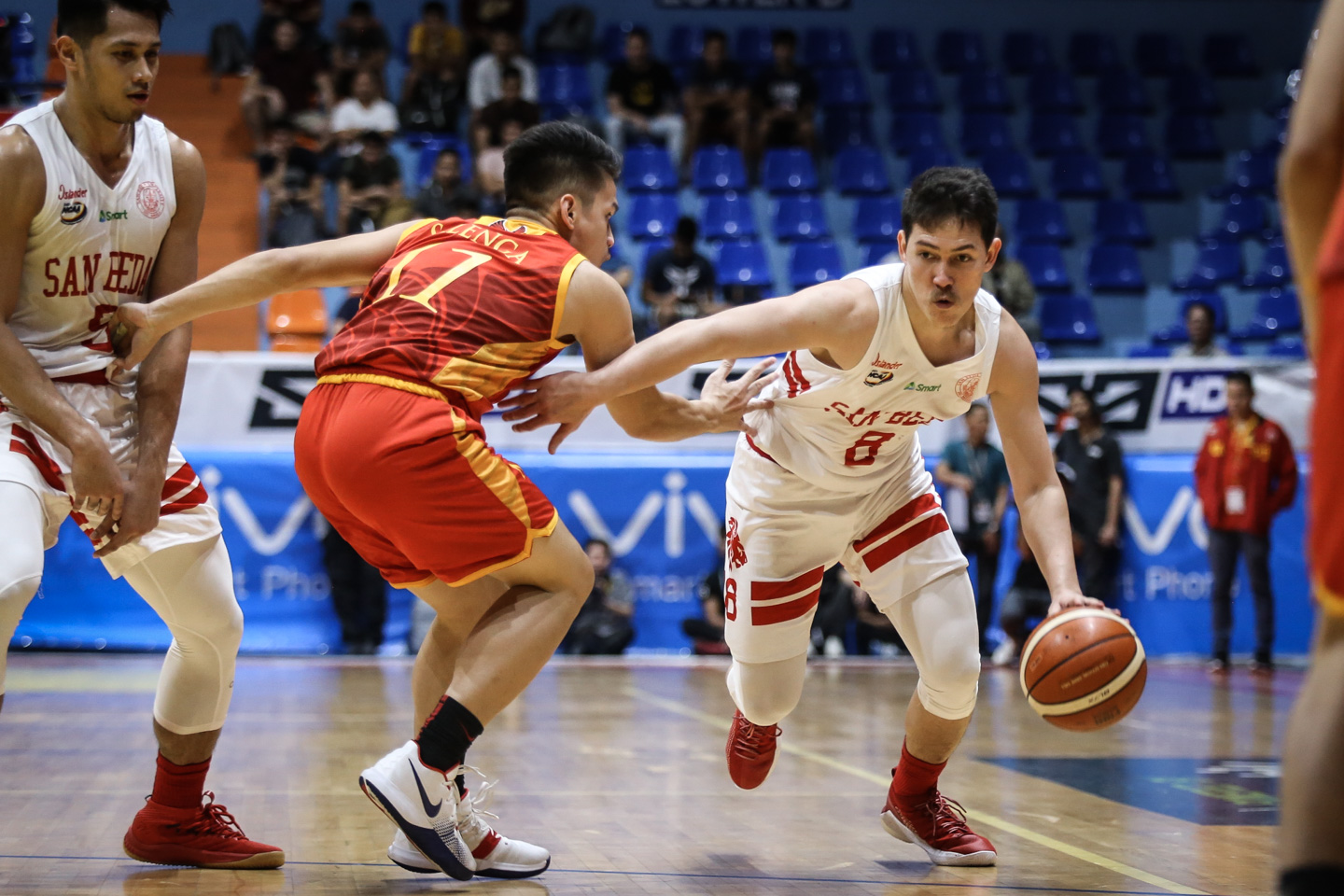 MANILA, Philippines – As they cruise to their 13th straight NCAA finals, the San Beda Red Lions are no longer just fighting for the championship. 
The Red Lions are also seeking to maintain the image of dominance and consistency they have created for themselves in the country's grand old league after winning 10 titles in the last 12 years. 
"We all know the tradition of San Beda," said multi-titled head coach Boyet Fernandez. 
"The San Beda community always looks for a championship and always looking for the finals, so we're just making sure that we'll make do with the things the community wants us to do – just making it to the finals and defending our crown."
"That's always the goal of this team. It will be tough for us. LPU murdered Letran, so I think this will be a tough matchup, but we'll try to be ready for them." 
After dispatching the Perpetual Help Altas in the semifinals, San Beda set up a finals rematch against familiar foes Lyceum Pirates, who demolished the Letran Knights in their respective Final 4 clash. 
The Red Lions defeated the then-undefeated Pirates in last season's finals, and they will look to repeat that with a third straight title on the line. 
"I guess one of our motivations is to get the three-peat for our team," Fernandez added. "But it will be a good championship series because we're playing LPU."
"We beat LPU in two games last year, but I know that's where they will draw their strength. With the way they played today, it will be a different ball game for us. We hope that we can achieve what the community wants us to achieve. We'll see."
"Despite their decade-long consistency in the NCAA's biggest stage, other teams have shown that San Beda is by no means unbeatable.
But with another three-peat on the horizon, the Red Lions would do well to not fall on the wrong side of history. – Rappler.com