UP head coach Godfrey Okumu believes the Lady Maroons will move on from their first loss and come back stronger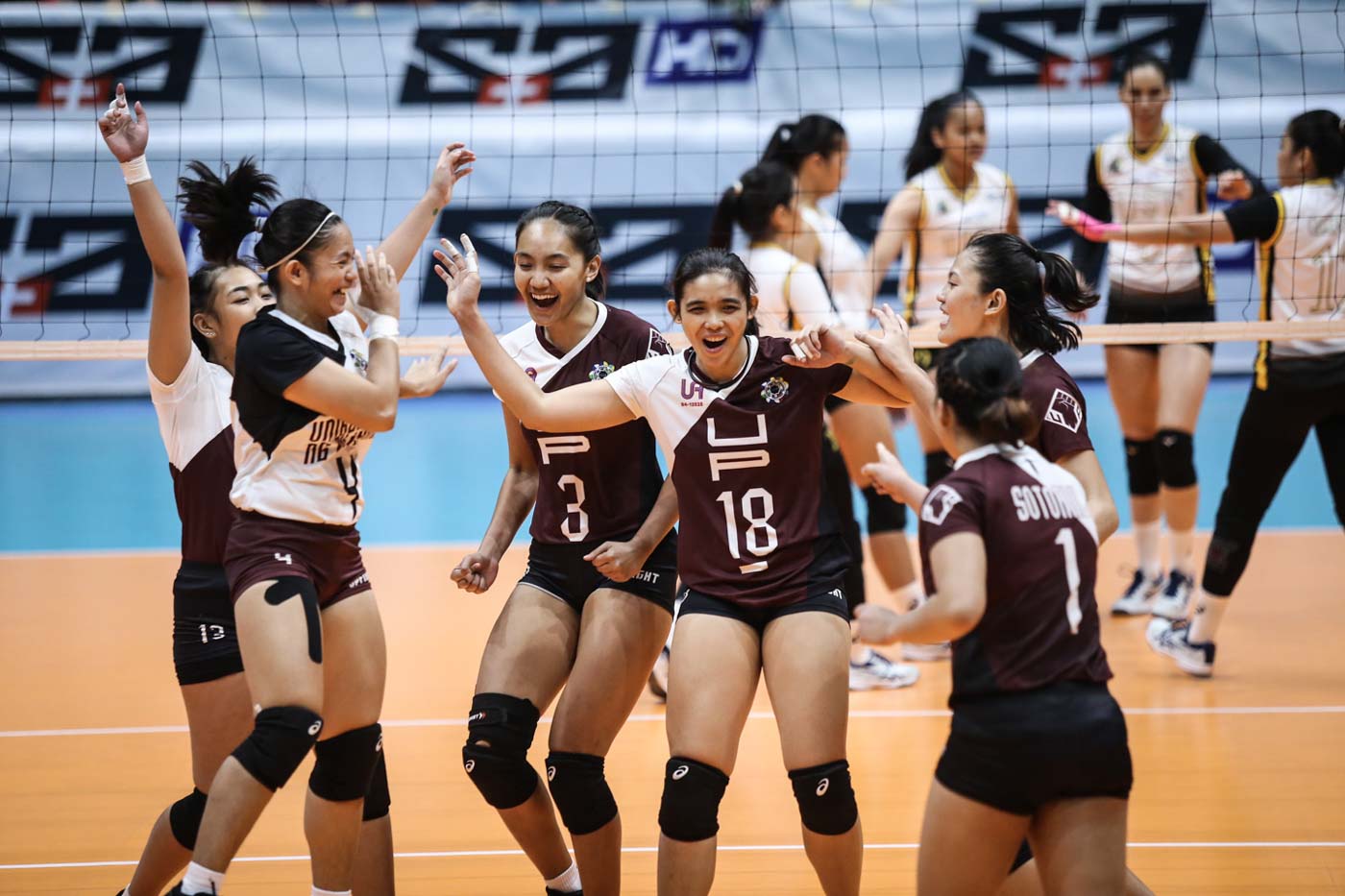 MANILA, Philippines – After University of the Philippines (UP) absorbed its first loss, head coach Godfrey Okumu refused to put the blame on their lack of veteran presence.  
The Lady Maroons bowed to the University of Santo Tomas last weekend, spoiling their bid to keep a share of the top spot in the UAAP women's volleyball tournament.  
In that game, UP missed the playmaking abilities of Ayel Estrañero, who suffered from acute gastroenteritis. She had to be rushed to the hospital in order to be given intravenous therapy due to dehydration. 
In the 3rd set, the Lady Maroons got dealt with another blow when veteran spiker Justine Dorog collided with the LED board and hit her knee. After suffering from numerous injuries in her UAAP career, the wing spiker was put under observation and did not return to the game. 
Despite the crucial absences, Okumu said he wasn't exactly worried. 
"Tots [Carlos] has always been the leader of the team along with Ayel [Estrañero], but again, we're a team. All of us coaches trust the 14 players that we've selected," said Okumu. 
After receiving treatment from the hospital, the veteran setter Estrañero tried to suit up for the game, but arrived too late. She ended up just watching rookie Marianne Sotomil fill in her role as the starting playmaker. 
"It's heartbreaking not being able to play. But honestly I'm happy that Marianne Sotomil was able to play, because she's actually… she really played well and was able to contribute," said Estrañero. 
Despite the hiccups, Okumu hopes that the team plays consistently even when things don't go their way.
"It's unexpected but we have to keep training. I believe it was just another day in the office where things didn't go right. We planned well; sometimes our defense was good, sometimes it failed," said Okumu. 
The preseason favorites, though, will face a bigger test as the Lady Maroons take on three-time defending champion De La Salle Lady Spikers on Saturday, March 2, 4 pm, at the Araneta Coliseum. – Jason Santos/Rappler.com