Teams reload as the second leg of the 3x3 Patriot's Cup gets going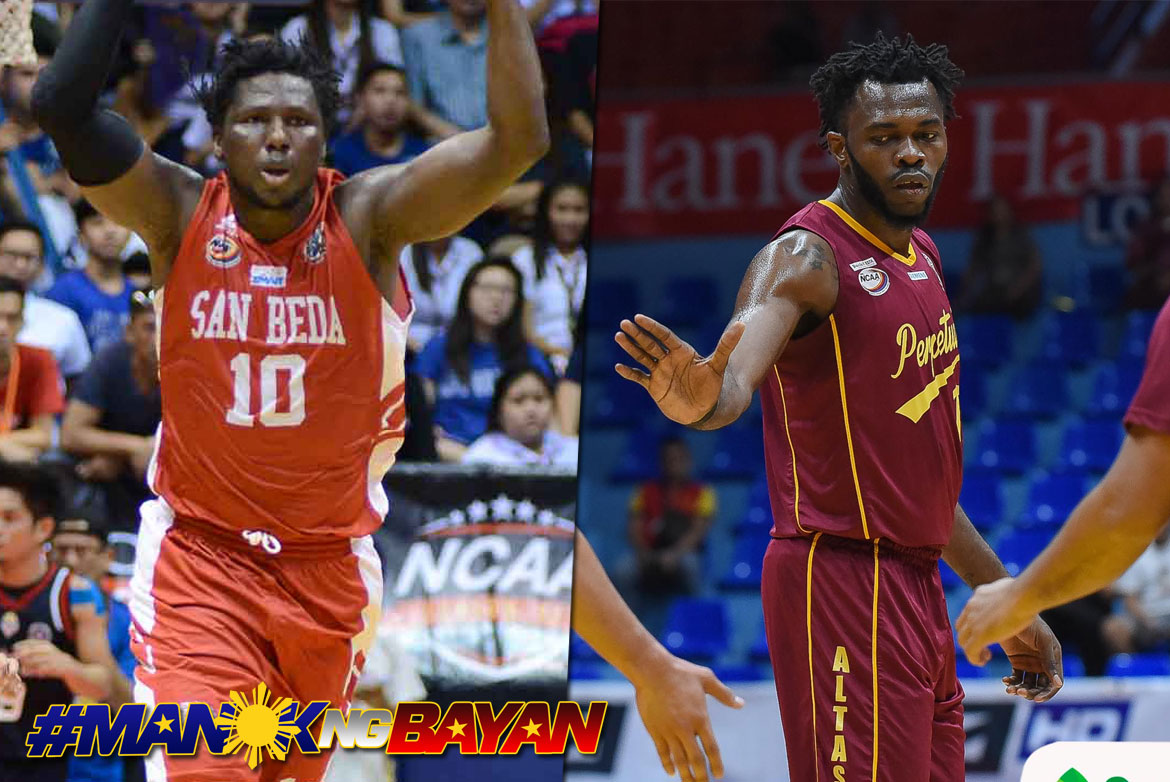 MANILA, Philippines – NCAA Season 94 Most Valuable Player Prince Eze and four-time NCAA champion Ola Adeogun hope to make a quick impact as they debut with separate teams in the 2019 Chooks-to-Go Pilipinas 3×3 Patriot's Cup presented by Coca-Cola on Sunday, June 23 at the SM Fairview Events Center.
Perpetual Help's Eze suits up as an import for the Thunder-Pateros Hunters, who fielded an all-Filipino lineup in the first leg last week in Cebu.
San Beda's Adeogun, meanwhile, replaces Shooster Olago in the Zamboanga Valientes MLV roster. 
After the first-leg action saw Gold's Gym-Pasig reign supreme, most of the teams decided to reload for the tournament's second stop. 
Inoza-Gulf Bulacan Supreme Boosters decided to tap an import as well, getting the services of former Ateneo Blue Eagle Chibueze Ikeh after going winless in the first leg.
Max4-Birada Cebu, on the other hand, replaced Nigerian Rich Managor with Cameroonian Frederick Elombi, who will be joined by Darrell Menina and Jerome Napao.
The MiGuard-Vigan Wolves will go all-Filipino for the second straight leg, replacing Jojo Cunanan for veteran big man Jerwin Gaco.
After fielding just 3 players last week, world No. 14 VetHealth-Delhi 3BL tapped a fourth player in Amiyot Singh Gil. Arsh Deep Singh was supposed to complete the Indian quartet but had problems obtaining a visa.
The returning Marikina Shoemasters, meanwhile, will bank on former UP player JJ Espanola, ex-DLSU Green Archer Joshua Gonzales, Owe Mendenilla, and ex-UE Red Warrior Charles Mammie. 
Gold's Gym-Pasig, Wilkins-Balanga, Phenom-Basilan, Mindoro, and Tycoon-QC will have the same roster as last week in the tournament that will be shown live over at ESPN5 starting at 1 pm.
VetHealth-Delhi will be joined by Thunder-Pateros and Mindoro in Pool A while Gold's Gym-Pasig will take on Zamboanga-MLV and Max4-Birada Cebu in Pool B.
"Just defense. Everything we do right now is to improve our defense. If we play defense really well, life will be easy for us. And we need to share the ball more," said Pasig's Taylor Statham of their bid to stay on top.
Phenom-Basilan, Marikina, and Tycoon-QC compose Pool C while Wilkins-Balanga will square off against MiGuard-Vigan and Inoza-Gulf Bulacan in Pool D.
The top team in Pool A will take on Pool D's ace in the knockout semifinals while the Pool B leader will face Pool C's top seed in the other bracket.
The winner of the leg will take home PHP 100,000.
Leg 1 points
Gold's Gym-Pasig – 100
Phenom-Basilan – 80
Wilkins-Balanga – 70
VetHealth-Delhi – 60
Mindoro – 50
Max4-Cebu – 45
Zamboanga-MLV – 40
Thunder-Pateros – 35
Tycoon-QC – 20
*SWU-Cebu – 18
Inoza-Bulacan – 16
MiGuard-Vigan – 14
Marikina – 0
*guest team
– Rappler.com