The Nigerian big man fails to be the dominant force he was in the NCAA as his Thunder Pateros struggle in the Chooks-to-Go Pilipinas 3x3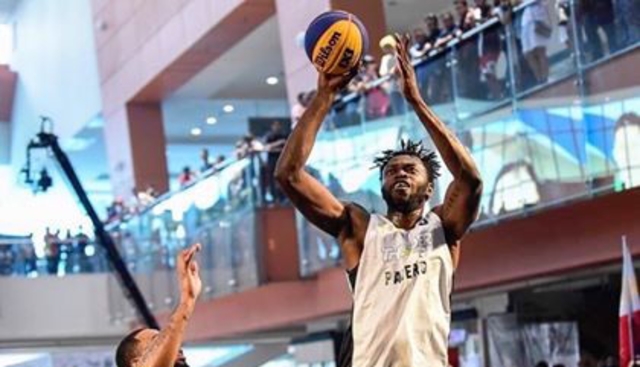 MANILA, Philippines – Prince Eze's 3×3 debut didn't go as he had hoped.
After winning the NCAA MVP and Defensive Player of the Year awards last year in runaway fashion with the Perpetual Help Altas, the Nigerian big man resurfaced in the 3×3 scene with Thunder Pateros of pioneering league Chooks-to-Go Pilipinas 3×3.
However, Eze failed to be the dominant force he was with the Altas as Pateros fell in the second leg of the Patriot's Cup with a 0-2 slate.
Despite his lackluster showing, Eze is positive that he'll only get better from here.
"This is my first time playing 3×3. It's like, way different. But I'm trying to adjust each game," he said. "Hopefully, by next game, I'll be better because that's my first time."
"I played against India, No. 14 in the world. I mean, they are good. They showed me what I need to work on," he continued.
Indeed, guest team VetHealth Delhi 3BL showed off their 3×3 savvy as they eventually won, 21-20, in the leg finals against Phenom Steel-Basilan.
With two weeks to go before the next leg in Muntinlupa, Eze said he'll take this time to get more accustomed to his teammates and the 3×3 game as a whole.
"This is my first time playing with them," he said. "Everything is new to me, but if I'm playing with these guys, it would have been easier. I have to adjust to my new teammates to get a win."
"It was nice. Physical. I love to be here, man." – Rappler.com