Suspended by FIBA for more than a year, the 25-year-old guard grows into a 'stronger, wiser, and better person'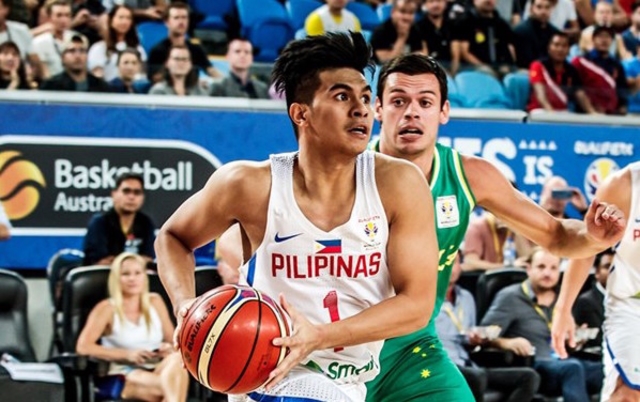 MANILA, Philippines – More than a year away from basketball has taught Kiefer Ravena to appreciate and value the sport even better. 
"It's like taking away a toy from a kid and then giving it back after a long time. That's exactly how I feel," said Ravena in a mix of Filipino and English after joining Gilas Pilipinas on Monday, June 24, for his first practice since May 2018.  
"I was very anxious leading up to this day. I was waking up at two or three o'clock in the morning. And when I check, the sun is still not out." 
It has been a tough journey for the 25-year-old guard since he was slapped by FIBA – the world governing body for basketball – an 18-month suspension for testing positive for banned substances. 
Not only was Ravena barred from playing or practicing for the Philippine team and for his mother team NLEX in the PBA, he was also forbidden from watching basketball games live. 
That meant not being able to witness in person how the Ateneo Blue Eagles – his former UAAP team – clinch their second straight UAAP title and how the Philippines advanced to the FIBA World Cup for the second straight time. 
But as Ravena continues to serve the suspension until August 24, he walks away from the experience a better version of himself. 
"It's something that made me a stronger, wiser, and better person. You have to really appreciate life and the sport even more because it was taken away from me. Very thankful that I'm back," he said. 
Lesson learned
Dealt the biggest blow of his basketball career after taking a pre-workout drink unaware it contained prohibited substances by the World Anti-Doping Agency, Ravena geared towards a natural approach with his training. 
"Ever since I was suspended, I haven't drank any liquid that has color," he revealed. 
"It's a pretty traumatizing event for me, to be honest. But at the same time, you learn from experience. It's a very tough learning experience for me being away from basketball for 16 months." 

"If you have regular amount of sleep, you drink water, you stay hydrated, you recover correctly, then you wouldn't need any external medicines, drinks, or whatever to cope up with the exhaustion you're feeling." 
Ravena vows to impress when he officially returns on the hardcourt, potentially in the 2019 FIBA World Cup. (READ: Kiefer 'most logical choice' to take Castro spot for Gilas, says Guiao)
"I told you I'm going to surprise a lot of people with how I look and how I play. I'll continue to prove that. I won't stop from here," he said. 
"I told you this is the start of something to continue my story, of the journey that I had throughout the 16 months that I've been suspended." – Rappler.com