(UPDATED) Decorated weightlifter Hidilyn Diaz snatches her first Southeast Asian Games gold medal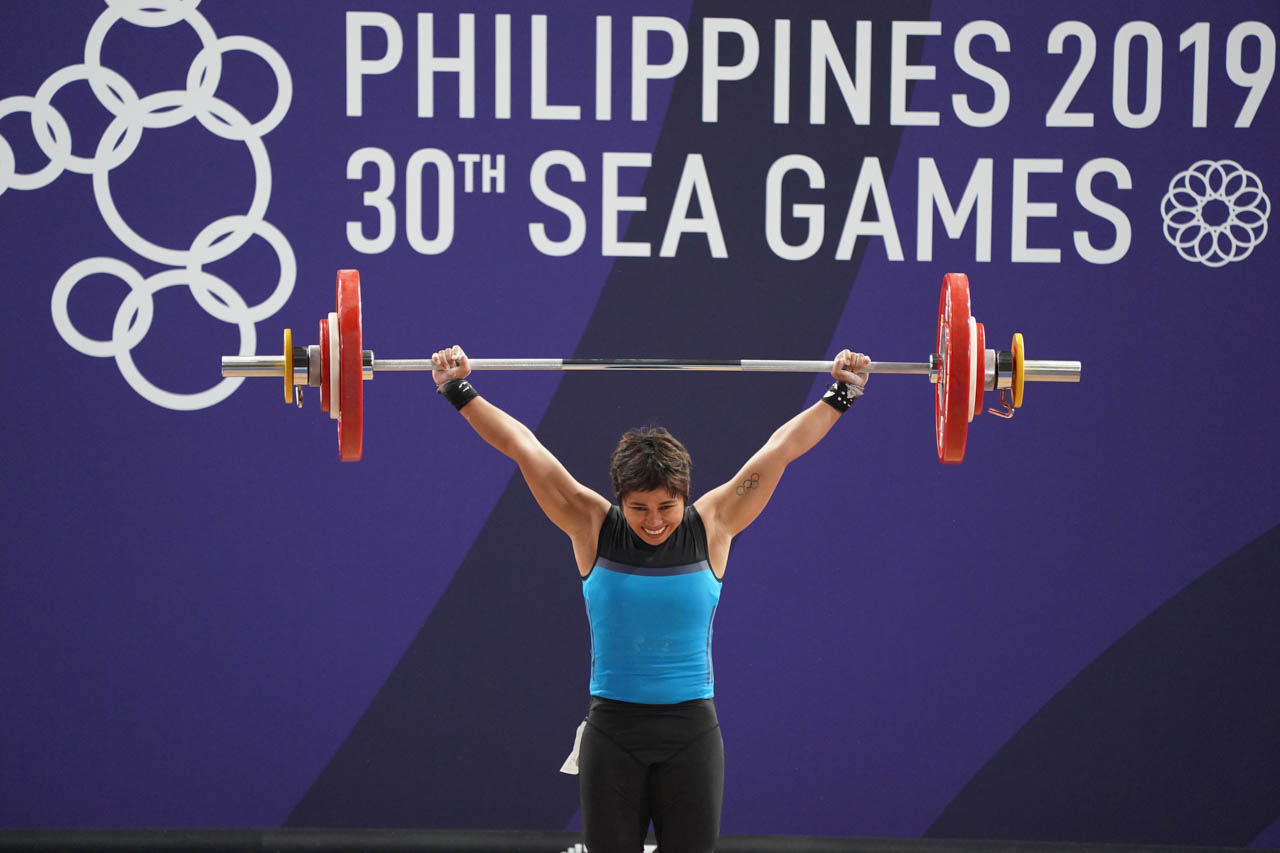 MANILA, Philippines (UPDATED) — Finally, the puzzle is complete.
Well-decorated Filipina weightlifter Hidilyn Diaz proved to be too good as she seized the gold, dominating the 2019 Southeast Asian Games field to add another medal to her collection.
The Olympics silver medalist Diaz topped the women's 55kg event after tallying 91 kilogram in the snatch and 120 kg in the clean and jerk for a total lift of 211 kg on Monday, December 2, at the Ninoy Aquino Stadium.
"I would like to thank everyone for your prayers and trusting me that I can do it. There are times when I doubt myself but you were all there. You continued believing in me," an emotional Diaz said after the awarding ceremony.
A SEA Games gold was the only missing puzzle piece for Diaz, and with the win, the Asian Games champion finally took claim of the biennial regional meet. 
"This is my first gold medal in the SEA Games. I was really nervous because the whole Philippines was watching me but I'm glad I was able to deliver," shared Diaz.
Vietnam bet Thi Thuy Nguyen won the silver medal as she lifted 82 kg and 115 kg in the snatch and clean and jerk, respectively, for a total of 197 kg.
Meanwhile, Indonesian Juliana Klarisa carried 80 kg in the snatch and 95 kg in the clean and jerk for a total lift of 175 kg as she settled for the bronze medal.
Diaz performed in front of a raucous and supportive crowd, a sight that is unfamiliar to her since the last time she competed at home was way back in the 2005 SEA Games.
"I wouldn't have done it alone, I'm really grateful for all the Filipinos who supported me," Diaz shared. – Rappler.com