After a stinging loss, the PH Volcanoes need all the support in their home debut in the elite division against Hong Kong.
MANILA, Philippines — It was the 12th biggest defeat in the history of international rugby. Japan gave the Volcanoes a lesson in tough physical rugby played at a lightning pace, 121-0. Welcome to the elite division!
Are you embarrassed? Are you reaching for the mouse heading to the next article? Have you written off the Volcanoes as just another Filipino flop that had promised so much? Yes? Well you understand nothing about building success so please go ahead. Click away, loser!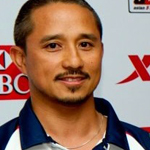 In the list of top 10 biggest winning margins for an international match, Japan appears twice, but only once as a winner. They share the record for the biggest win by beating Chinese Taipei 155-3 in 2002. Yet in 1995 they suffered a massive loss to New Zealand, 145-17,which at the time was the third biggest loss in history.
Since that day, the Japanese Rugby Union worked tirelessly, as only they know how, to ensure it never happened again. Their local leagues were strengthened with the influx of foreign players. Company teams invested heavily raising the game to full professional status. Overseas coaches were brought in to ensure the latest techniques were implemented.
The Japanese team, the administration and the supporters never gave up hope. They just worked even harder. Japanese people are made to never quit. The system doesn't allow it and it's not in their psyche.
Discipline brings success

During the nuclear disaster at Fukushima, it was inspiring to read about the 'faceless fifty'. These men were volunteers from within the company sent to contain the reactor knowing full well they would be exposed to extremely dangerous levels of radiation. It was not difficult finding the fifty. Their loyalty to the company and their duty to help the nation was always paramount.
This type of attitude is fostered from an early age. When they choose to play a sport at the beginning of high school they must stick with it until they graduate. In the dormitories, all students get up at the same time everyday. Cleaning jobs are assigned daily, even on holidays, and no matter how many remain that day. There are never any excuses.
This discipline, this perseverance is what brings ultimate success to the person, regardless of winning or losing.
Their rugby and soccer teams are now number one in Asia as in many other sports. Japanese athletes like Kagawa at Manchester United and the many baseball stars in the US major leagues are having a huge impact.
Admittedly, the Cherry Blossoms still have a long way to go. In their last outing against New Zealand, the current World Cup champions, they lost 83-7. There are no miracles, just more work. Progress is being made, quitting is not an option. They have appropriately rebranded themselves as the 'Brave Blossoms'. They aspire to be Top 10 in the world by 2015.
Their sports fans are extremely loyal. You only have to go to a high school baseball match to see them decked out in matching colors, chanting and moving in unison. With defeat comes tears from players and supporters alike but they will certainly be back to fight and cheer again.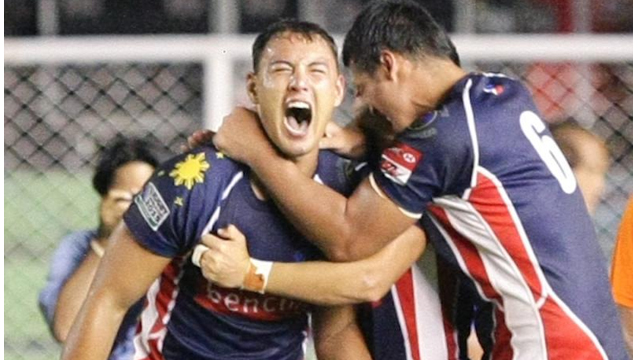 Defeatist attitude brings nothing

What about here? That little Filipino voice inside is already telling each of us, 'we're hopeless, we'll never compete at this level, they're only good for the catwalk'. With such a defeatist attitude how will we ever achieve anything great?
The Volcanoes reacted to their loss in true champion style. After spending the first day in recovery mode, they were soon back to work and 'trained the house down' according to head coach Jarred Hodges. That afternoon they went back to the community to help build houses in a poor area. They took the big loss on the chin. They got up again to rebuild and refocus despite the pain. More importantly they went out to help people who were suffering even more than they were. 
Let's put Filipino rugby in perspective. We are competing with countries that have been playing rugby for hundreds of years. They have excellent sporting facilities, strong government support, massive budgets and local competitions with strong traditions. Yet some of these countries have never reached the elite division where the Volcanoes stand now.
When I first started with the tem, many warned me that once we start losing, the fans and the money will disappear. That doesn't worry me because that's what fans are. They hop on and hop off every bandwagon that comes their way. But supporters are different. They are there through thick and thin.
The need for more supporters

The Volcanoes need more supporters! They are a small team of hard working individuals who sacrifice everything for the good of our nation. Let's be proud of their efforts and encourage them because as in life, support is most appreciated in difficult times. We support them because they represent us proudly, because of their model behavior and not their model looks.
I'll tell you about two real supporters. One is Mr. Randell Carman, owner of HMR Inc. and the Alabang Eagles Rugby Club. He wanted a new rugby club for his sons so he built his own club, with his own money. A number of Volcanoes have now come from that club and the facility is used frequently by the national team.
The other is Mr. Steve Payne, owner of JML Direct. He gives generous contributions to help local development but more importantly he gives of his time by serving on the PRFU Board. Like these two, the vast majority of those involved with the PRFU are just volunteers.
Rugby needs the support of local business to ensure a strong domestic competition. The unveiling of FILA and Head and Shoulders as the new headline sponsors was a big step forward. Government authorities in this country need to get behind the sports where we can excel. Rugby is certainly one of them. It is a long-term investment into the benefits of team sport and national pride.
Volcanoes make home debut in elite division

Tomorrow, the Volcanoes will step out on to Rizal Stadium to face the might of Hong Kong in their home debut of the elite division. Let's get a massive crowd there in support!
David Feeney replaces Jaime Urquijo (unavailable) and Darren Seeto will start for Jake Ward (injury). Two other players will make their run on debut with Graeme Hagan and Alex Aronson replacing Michael Duhig and Gareth Holgate.
It will certainly be a tough test with such an inexperienced team. To make things more complicated, Coach Jarred returned to Australia last night to attend to an urgent matter. However, he will have them ready for this game and Hong Kong can expect a few surprises.
Let's all make the effort to get to Rizal Stadium tomorrow night to cheer for our awesome team. Again it's unlikely we will notch up the victory but that's not why we're supporting right? Remember we're supporters not fans! – Rappler.com
Expo Mejia is a former national head coach of the Philippine Volcanoes rugby team (2000-02). Born in Manila and raised in Australia, Expo played and coached in Sydney before moving on to other coaching positions in Japan, New Zealand and the USA. Expo has a wide sporting background and has a passion for the outdoor life. He speaks and writes frequently on health and fitness issues.