The UAAP is eyeing to develop its own set of referees after being flooded by officiating concerns.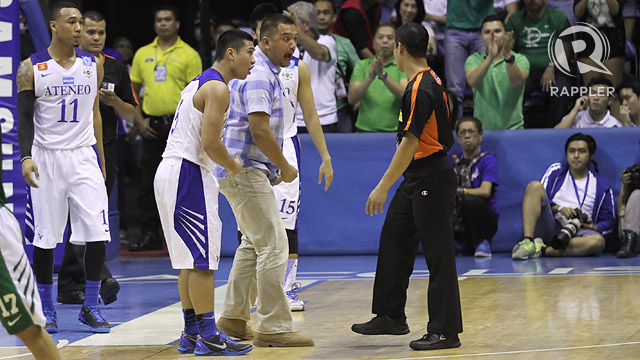 MANILA, Philippines — After earning flak in recent weeks due to questionable officiating, the University Athletics Association of the Philippines is eyeing to get its own set of referees for its men's basketball tournament, an official revealed.
UAAP secretary-treasurer Malou Isip bared that plans of reviving previous attempts of the league having an own set of game officials is in the works.
"Siguro after the season we can start planning and discussing again," Isip, who is from Season 76 hosts Adamson University, told reporters in the PSA Forum Tuesday, September 3. "Last year pa ito napag-uusapan, where each school will give their referees' representatives who will be trained by the UAAP."
Foreign referees
But Adamson team manager Gilbert Cruz believes that its time to bring in foreigners to officiate UAAP games.
"As team manager of Adamson, I raised the opinion that perhaps the UAAP can afford to hire foreign referees. I'm not in a liberty to name some names of people who are in the board who's supportive of it. It has always been my suggestion that for every game, one of the three referees will be a foreigner."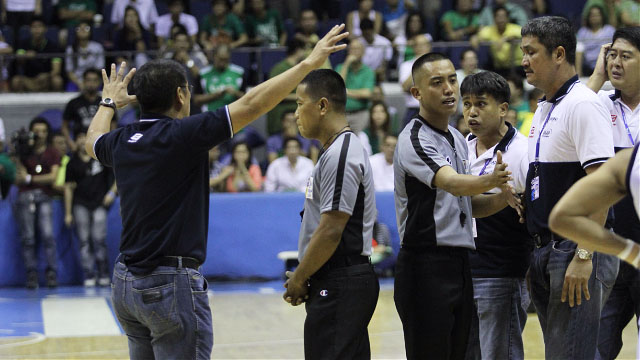 Controversial calls
The league has been flooded with criticisms this season as a number of players were slapped by Samahang Basketbol ng Pilipinas-employed referees with unsportsmanlike fouls.
Isip, however, cannot draw a timeframe of the proposed changes yet.
"Now I don't know when that can happen."
She clarified, though, that the league has been fulfilling its obligations of conducting training courses on referees before the season began.
"Every year naman `yung complaint hindi nawawala. Pag natatalo may complaint, pag nananalo may complaint pa rin," Isip said. "And most of the time, we always complain about the referees." – Rappler.com