The Philippine team vows to give it their all in the Asian championships.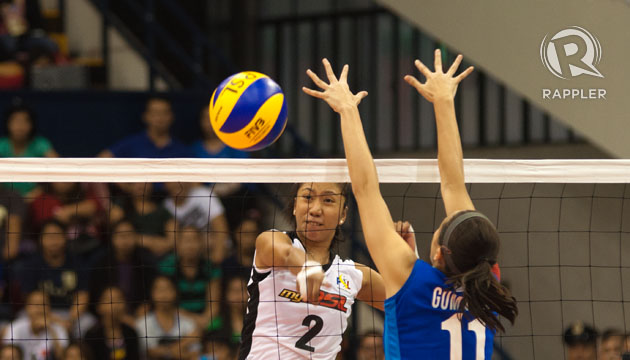 MANILA, Philippines — The Philippine national women's volleyball team flies to Thailand on Tuesday, September 10 with one goal in mind: to bring the country back to the Asian volleyball map.
And though the team formed doesn't possess the biggest weapons in Philippine volleyball, don't expect this band of determined spikers, setters and liberos to back down from any obstacle.
"This is a challenge," said Mitch Datuin. "But we have our bullets with us."
The Philippine team is set to battle giants in the international stage and will be grouped with China, India and Iran in Pool B action in the 2013 Asian Women's Volleyball Championships on September 13-21 in Nakhon Ratchasima.
Ranked 5th in the world, China won the 2011 edition of the tournament held in Taiwan, where they dropped only two sets in the entire AVC behind the superb play of MVP Wang Yimei.
Meanwhile, Iran (93rd in the world) finished 8th and India  (103rd) 11th in the 14-team tourney that served as a qualifier to several world-level championships.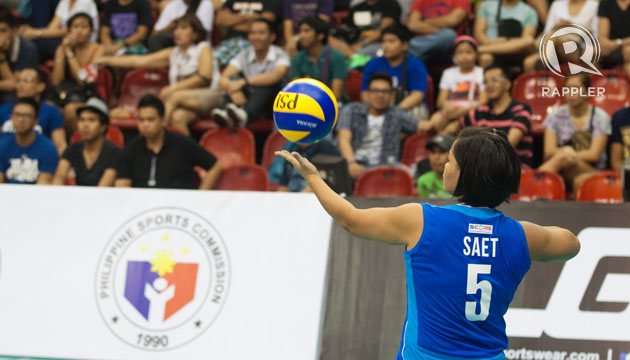 Odds stacked
Odds are definitely stacked against the Philippines, who are competing in the tournament for the first time since finishing 9th in the 2005 championships in Taicang, China.
With a lineup that also consists of Aiza Maizo-Pontillas, Angela Benting, Pau Soriano, Chie Saet, Jheck Dionela, Rose Vargas, Wenneth Eulalio, Joy Benito, Royse Tubino, Danika Gendrauli, Datuin, Arianne Argarin and Lizlee Gata-Pantone, the Filipinas will be considered underdogs come game time. 
Despite this, head coach Nes Pamilar isn't fazed at all.
"Gagawin namin lahat ng magagawa namin," he said. "Halos lahat baguhan pero yung puso at determinasyon, nandun. Kailangan lang magtulong-tulong para matalo ang kalaban."
His team captain, former University of Santo Tomas star Angeli Tabaquero shares Pamilar's courage.
"Ang aura ng team palaban," she added. "We come from different schools pero may puso bawat isa sa amin. Lalaban kami."
"Laban na," stressed Datuin, who played for De La Salle University in the Lady Spikers' glory years. "Pinaghandaan talaga namin ito." – with reports from Mark Dionisio/Rappler.com