The Rockets and the Pacers expect an electric crowd when they collide in the NBA Global Games.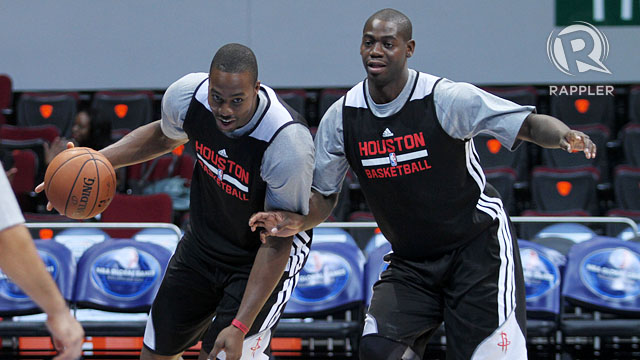 MANILA, Philippines — Coaches from both the Indiana Pacers and the Houston Rockets expect no less than an electric atmosphere when both teams take court in the NBA Global Games at the Mall of Asia Arena on Thursday night, October 10.
"The game should be fantastic," said Houston coach Kevin McHale. "I've heard the fans here really love basketball. It should be a fun crowd."
Indiana coach Frank Vogel echoed McHale, saying that while it is a preseason game, action would be no less exciting, especially with Filipino basketball fans around.
"The atmosphere is going to be electric," Vogel shared. "I know the fans here are excited to see this game."
"This is our second preseason game and preseason games are not the most intense, but with this situation and two teams playing before a crowd like this, I think the game will be exciting," he added.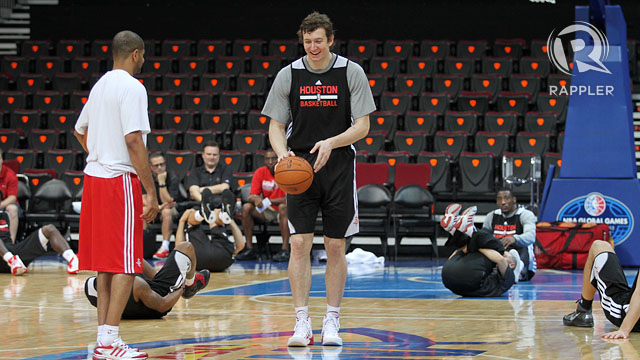 Lin not starting, Asik doubtful
And while point guard Jeremy Lin has been the center of attraction in both squads' visit here, the man that spawned Linsanity will not be starting at the one spot for Houston tonight.
"He started the first game," McHale said when asked if he will start Lin. "I think I will start Patrick (Beverley) next game. We'll try alternately starting them for a while."
Lin scored 11 points and had four 4 assists and 3 steals while Beverley delivered 12 points, 5 assists and 4 steals as the Rockets fell to New Orleans, 115-116.
Center Omer Asik, likewise, is doubtful to suit up for the Rockets after sustaining a calf strain but is expected to return for the Taipei leg of the Global Games.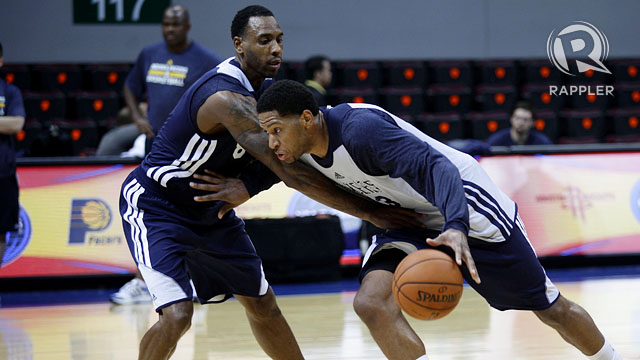 Granger won't start, too
On the other hand, star wingman Danny Granger will play his second game back from an injury that kept him out of 77 of 82 games last season.
Granger was rusty against Chicago, making just two of 10 shots and finishing with just 6 points in almost 29 minutes as the Pacers bowed to the Bulls.
Nevertheless, the former All-Star said he is ready to go all out for the thousands of Filipino fans expected to troop to the venue.
"We are gonna play. We are gonna give them a show," Granger shared. 
Vogel, however, said that he won't be starting Granger alongside superstar Paul George but noted the two will play a lot together. 
"They're gonna see a lot of time playing with each other," the coach said. – Rappler.com