The Associated Press gives its annual Male Athlete of the Year award to 4-time NBA MVP and back-to-back champion LeBron James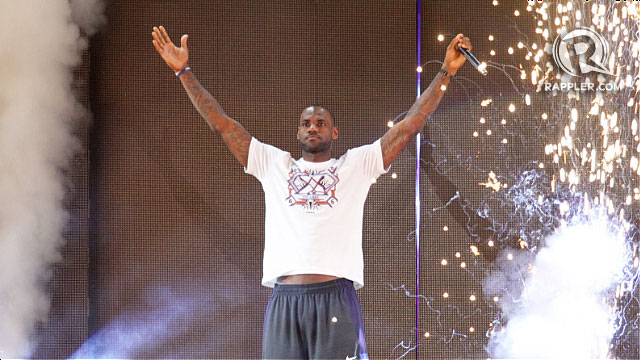 MANILA, Philippines – There's no end in sight yet for the reign of King James.
After being named Sports Illustrated's Sportsman of the Year in 2012, LeBron James is finishing 2013 with a bang again, as he was awarded The Associated Press' 2013 Male Athlete of the Year.
James is only the third basketball player to bag the award and joins the likes of NBA legends Larry Bird and Michael Jordan, who were the first two hoops stars to receive the honor.
The Miami Heat star bested Peyton Manning and Jimmie Johnson in the voting cast in a poll of news organizations, getting 31 of the 96 votes. Manning and Johnson had 20 and 7, respectively.
After the tumultuous years since his decision to leave Cleveland and move to Miami, James has been doing nothing but hardwork that resulted to awards, championships, adoration and respect.
Among the highlights of the 28-year old this year was bagging his fourth NBA MVP award and his second straight championship with the Miami Heat. But with all the accolades and great things he has already accomplished, James believes there is still something much greater out there for him.
According to a report by The Associated Press, James said he won't stop working for something greater in his life, which he understands is not just basketball.
"I'm chasing something and it's bigger than me as a basketball player," James told the AP. "I believe my calling is much higher than being a basketball player. I can inspire people. Youth is huge to me. If I can get kids to look at me as a role model, as a leader, a superhero … those things mean so much, and that's what I think I was built for. I was put here for this lovely game of basketball, but I don't think this is the biggest role that I'm going to have."
James and the Miami Heat are currently in the middle of the NBA regular season sporting a 22-6 win-loss card in the Eastern Conference.
The Male Athlete of the Year award has been annually given by The Associated Press since 1931. – Rappler.com