Barako Energy import Josh Dollard may be heading further east for his next assignment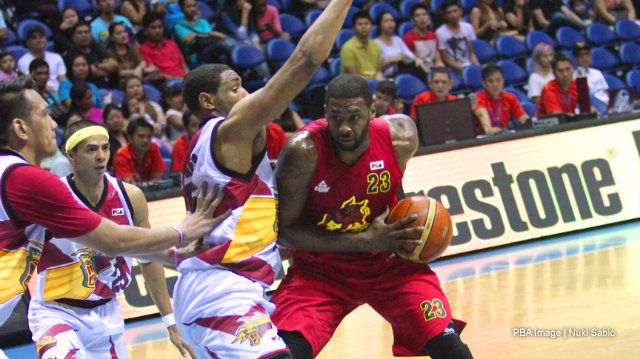 MANILA, Philippines – Since debuting in the Philippine Basketball Association last month, Barako Energy import Josh Dollard has averaged 35 points and 15 rebounds per game in the Commissioner's Cup conference, according to pba-online.net.
His on-the-court exploits have earned him headlines in his first six games since coming to the Philippines, but the word hasn't been contained to the country's borders.
Philippine-based agent Sheryl Reyes, acting as an intermediary between Qatar-based agent Scott Hetterman and Dollard's American agent Chris Patrick, informed Rappler that the 28-year-old Dollard is being eyed by the Al Rayyan team to join them for the month-long Emir of Qatar Cup, which begins in the third week of April.
"The Philippines has been great to me since I arrived, and I'm glad I made the decision to leave Finland to play here," said the Hemingway, South Carolina native. "It has opened a lot of doors for me, I'm very happy with the offers that I've been receiving."
(RELATED: No hero ball for Barako Bull import Dollard)
Dollard said he'd be open to remaining with Barako Energy for the Governors Cup, having measured in officially at 6-foot-4 9/16 by the PBA, a half-inch under the conference's import height limit.
"I'd love to have another tour of duty here if the team wants to have me," said Dollard.
Barako Energy wraps up its elimination round schedule on April 13 against Globalport and is currently at 2-4 after upsetting Philippine Cup champions San Mig Coffee on Tuesday, March 25. 
Dollard, who has played all over the world in countries Switzerland, Canada, Dominican Republic, Czech Republic, Turkey, Greece, Colombia, Finland, and Greece, may also consider playing in Puerto Rico or Mexico. – Rappler.com