A new Guinness record has been set by the Philippines for the longest game of basketball at 120 hours, one minute and 7.8 seconds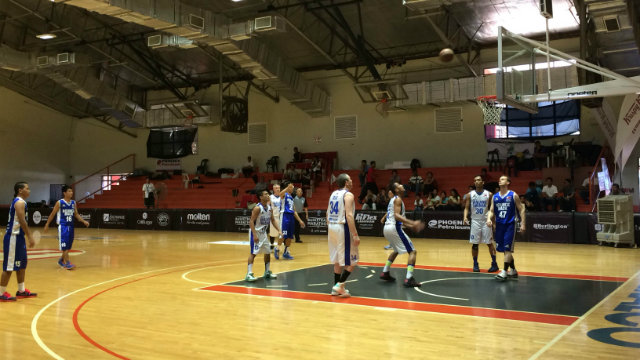 MANILA, Philippines – History has been made at the Meralco Gym in Pasig as the Philippines' Basketball Marathon has officially been certified as the new Guinness World Record for the longest game of basketball.
Two teams of 12 players each – Team Walang Iwanan and Team Bounce Back – set the record at 120 hours, one minute and 7.8 seconds, playing non-stop basketball for 5 days.
A Guinness World Records adjudicator arrived on Friday, March 28 and evaluated extensive footage and evidence of the record attempt before officially certifying the record on Saturday, March 29.
Their attempt began on Monday, March 24 at 7AM and concluded 5 days later at past 9AM on Saturday, March 29.
The previous record was 112 hours and 13 seconds from March 21-25 2012. The game took place at the Missouri Athletic Club in Saint Louis, Missouri, USA with Team Joplin defeating Team St. Louis, 11,806-11,620. 
The Philippines' Basketball Marathon broke the 112-hour record at around 1AM on Saturday but continued playing to reach their ultimate goal of 120 hours.
The final tally is 16,783 – 16,732 in favor of Team Bounce Back. The teams broke the scoring record of 11,806 on Thursday night at around 12:17AM. 
The 24 players have endured the grueling 5 days of physical and mental exhaustion, playing through injuries, such as blisters and muscle strains, and sleeping for an hour or two in makeshift quarters on the gym's bleachers. 
(READ: PH basketball marathon eyes Guinness record)
Organized by Asian Cable Enterprises, Inc. (ACCESS) and a project of Bounce Back PH, the event's greater goal is to raise funds for Gawad Kalinga's 'Operation Walang Iwanan,' which aims to help the victims of Typhoon Haiyan. – Rappler.com