In a hunt for the sport's next generation of stars, the HEAD 2014 Junior Satellite Circuit National Tennis Tournament, will comb through the key cities in the country expecting hundreds of kids joining the 70-day competition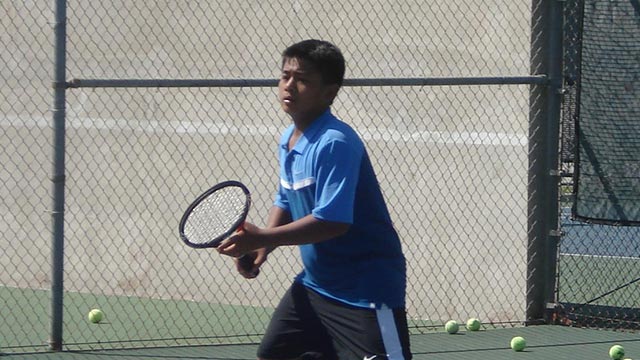 MANILA, Philippines – In a hunt for the sport's next generation of stars, the HEAD 2014 Junior Satellite Circuit National Tennis Tournament, which kicks off on Monday, March 31, will comb through the key cities in the country expecting hundreds of kids joining the hotly-contested 70-day competition
In its 16th edition, the Philippine Tennis Association-sanctioned tournament will visit 11 cities across the archipelago, starting in Davao City in the opening day and wrapping up with the main tournament in Metro Manila this June.
"We proudly continue our mission to make our national junior tennis circuit to be the springboard for up and coming young talented players," HEAD Philippines Managing Director Liza Tang-Yuquico said. "This is a great opportunity for the kids to develop their talents."
Backed by tennis brand HEAD and Chris Sports, the nationwide search is divided into singles and doubles events with categories split into 10-year-old and under (unisex), 12-and-under boys, 14-and-under boys, 16-and-under boys, 18-and-under boys, 12-and-under girls, 14-and-under girls, 16-and-under girls, and 18-and-under girls classes.
The Mindanao series begins in Davao on March 31-April 4 for the opening leg and will move to General Santos on April 6-10 before ending in Cagayan de Oro on April 12-16. 
Iloilo will be the first stop in the Visayas series which starts on April 21-24, followed by the Bacolod City leg on April 26-30. Dumaguete City will host the competition on May 2-6 with the last stop in Consolacion, Cebu on May 8-12.
The tournament will then fly to Baguio City for its first stopover in Luzon on May 14-16, followed by Olongapo on May 20-24, San Pablo City, Laguna on May 26-30 and its last leg in Manila in June.
"The most prestigious junior tennis satellite circuit of its kind has served as a meeting place for players from different regions nationally to earn PHILTA ranking points," Chris Sports Marketing Manager Arleen Lindo said.
The tournament, which is also supported by HEAD Graphene, and Toalson, has produced the likes of Raphael Teng, Marcen Gonzales, Jerome Romualdez, Maria Dominique Ong, and Blanche Lagrisola who started their tennis careers in the grassroots level.
For more inquiries about the tournament, visit the event's website at www.chrissports.net or check out its Facebook Page HEAD Jr. Tennis Satellite Circuit and HEAD Tennis. – Rappler.com