Manny Pacquiao conclusively answered questions about whether or not he was still a great fighter in his dominant victory over Timothy Bradley
LAS VEGAS, USA – As Manny Pacquiao walked out to the ring for the sixty-third time of his professional career, he flashed his trademark smile and soaked in the adulation from the decidedly pro-Pacquiao crowd. He had to be aware that these nights, which once seemed innumerable, were now a limited commodity.
Facing elimination from the upper echelon of the sport, Pacquiao went out and tore into Timothy Bradley with a fury that hasn't been observed in him in many years, winning the WBO welterweight title by unanimous decision to avenge his controversial loss in 2012.
Two judges scored the fight 116-112, while the third scored it 118-110, redeeming Pacquiao after his listless performance in their first meeting. It hardly mattered that Pacquiao didn't manage to end his five-year knockout drought; he answered all questions about his killer instinct conclusively. 
We saw a cold-hearted, ruthless, sadistic Manny Pacquiao. We saw the Manny Pacquiao that fans first fell in love with.
"I told my team before the fight that I'm going to be nice to my opponent after the fight, not in the fight," Pacquiao (56-5-2, 38 KOs) said afterwards. "I will grab that opportunity if he gives me a chance to knock him out."
Bradley came out with a more offensive-minded approach in round one, catching Pacquiao and team by surprise. His aggression left him vulnerable to Pacquiao's artillery, leading to a solid straight left hand that hurt Bradley in round two. Sensing the possibility of an early victory, Pacquiao pressed his advantage. Bradley, 30, of Palm Springs, Calif. refused to wilt, firing back recklessly in an effort to turn the momentum around. READ: AS IT HAPPENS: Pacquiao vs Bradley II
Bradley finally found his target in round four with a straight right hand on the button as Pacquiao barged in looking for a shot of his own. Pacquiao, stunned and rocked backwards, banged his gloves together defiantly, much the way he would in his early days whenever he was hit by a solid shot.
The momentum continued to swing back and forth until the seventh round. Pacquiao, who had said he was hindered by his compassion for opponents after becoming deeply immersed in Christianity, executed one of the most violent exhibitions of his 19-year career.
Pacquiao drove Bradley into the ropes with a left cross, then followed him there to unload a half dozen lefts and rights. Bradley had said he was willing to die in the ring beforehand, and behaved much like a man with a death wish by waving Pacquiao in to deliver more punishment.
Try as he may, Pacquiao couldn't put Bradley away, driving the previously undefeated fighter into a defense-first posture as he struggled to keep up with the firepower of the two-term Sarangani congressman from the Philippines.
"(Bradley) had some success with that with the overhand rights in the fourth round, he hurt Manny," said Freddie Roach, Pacquiao's trainer. "He was swinging so hard in the sixth round he was starting to get tired and I thought from the sixth on that Manny just dominated the fight."
By the eleventh round, Bradley was content to move and buy time to assure that his first defeat wouldn't come by knockout. With seconds left in the fight, Bradley landed his final parting shot – an accidental headbutt – that created a 2.5 centimeters x 1 centimeter cut above his left eye that required 32 stitches inside and out to close. 
"All I can say is this fight I'm satisfied because the Bradley that I fought two years ago is different now, he is improved," said the 35-year-old Pacquiao. "He showed his toughness, we saw in the last two fights with Juan Manuel Marquez and Ruslan Provodnikov. Many times I hit him hard but he's still there."
Bradley said that he fought more aggressively than most expected because he felt the judges wouldn't give him the benefit of the doubt after the controversy of their first encounter.
"I have no excuses tonight," said Bradley (31-1, 12 KOs), who wore sunglasses to conceal the significant swelling on the right side of his face. "Pacquiao was a better man tonight, he showed what he's made of, the dude still has it. The reason why I love Pacquiao so much is he never ducks an opponent, he's always willing to face the best and he faced one of the best tonight and came out on top. I have much respect for him."
In defeat, Bradley earned redemption as well. While the wisdom of his tactics can be called into question, he earned the respect of most observers with his bravery, putting distance between himself and the first fight.
"I accept my defeat like a man but the war is not over. I will go back to the gym and be better, just means I need more work, and I will become champion again."
Immediately after the fight, Bradley revealed to HBO commentator Max Kellerman that he had strained his right calf, but afterwards refused to answer questions on the injury, perhaps to avoid the criticism he received after complaining of a similar injury before their first fight. Still, Bradley alluded to the injury in conjunction with the loss, saying  "I had no control of my balance this time around." 
Pacquiao too said that he had cramps in his legs – a recurring theme in his most recent fights – but that he was able to block out the pain and fight.
Lines to Mayweather always open
The victory reignited calls for Pacquiao to face Floyd Mayweather Jr. for the first time in several years. Mayweather, an unbeaten 5-division champion, faces Marcos Maidana on May 3. 
"It's really hard to talk about that because how many years we're talking about that without it happening," said Pacquiao, who took a moment to choose his words. "Like what I said, the line is open 24 hours, 7 days a week. If he wants to fight, the fight will be on." 
Pacquiao's promoter Bob Arum said he is open to making the Mayweather fight now, but stopped short of saying he'd thaw the boxing Cold War and reach out to Mayweather and his team, which include rival company Golden Boy Promotions. 
"We are prepared to sit down at a table with his people to work out the conditions for the fight."
Arum then took a shot at the upcoming promotion, upset at MGM's heavy promotion on fight week of the Mayweather fight, which he referred to as "thuggery."
"The only people who can make Floyd Mayweather fight Manny is the public, if they boycott the nonsense on May 3," said Arum. "If you want that fight (Pacquiao-Mayweather), tell the readers not to watch the fight on pay-per-view and not to buy tickets."
A more realistic option it seems is the winner of the May 17 fight between Juan Manuel Marquez and Mike Alvarado. A fight with Marquez, should he win, would afford Pacquiao an opportunity to avenge the second of his back-to-back defeats in 2012, as Marquez knocked Pacquiao out in six rounds in their fourth meeting in December of 2012. 
"That's good for me," said Pacquiao, who then simulated the punch that knocked him out that night. 
Arum also mentioned Ruslan Provodnikov, the Siberian knockout artist whom Pacquiao sparred with for the first Bradley fight, as a possibility.
"Provonikov is fighting (Chris Algieri) in June, he could be a possibility."
Plans for Pacquiao's next fight are on hold for the moment. Pacquiao's immediate attention belongs to his wife Jinkee, who will give birth to their fifth child later this month.
For tonight, Pacquiao is basking in his return to the glory days of yesteryear, when he was celebrated for his savagery inside the ring and congeniality outside of it. 
As the crowd filed out of the MGM Grand Garden Arena, a restless fan shouted out a battle cry that fans had been waiting to scream for a long time. "Go Pacquiao!," exclaimed the fan. The crowd answered back with equal enthusiasm. "Woooo!"
The good times are back. – Rappler.com 
---
More Rappler coverage of Pacquiao-Bradley II from Las Vegas
Who really won Pacquiao-Bradley I?
WATCH: Bob Arum says Pacquiao should consider retirement if he loses bad
Pressure is on Pacquiao to prove he's still lethal
WATCH: Pacquiao strength coach Fortune talks conditioning
Pacquiao receives hero's welcome in Vegas return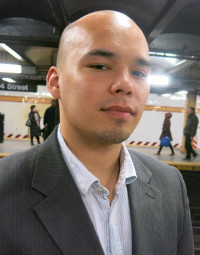 Ryan Songalia is the sports editor of Rappler, a member of the Boxing Writers Association of America (BWAA) and a contributor to The Ring magazine. He can be reached at ryan@ryansongalia.com. An archive of his work can be found at ryansongalia.com. Follow him on Twitter: @RyanSongalia.