Having scores tallied after an accidental headbutt was not the way Nonito Donaire Jr would've wanted to make history, and the fans aren't willing to accept those terms either
MACAU – In the quietest corner of an otherwise riotous night club sat the new champ Nonito Donaire Jr, his battered eyes hiding behind shades with a TokiDoki hat pulled low to conceal his face.
Legendary Filipino rock band The Dawn was on stage, pre-tabbed to play the Donaire victory party at the Bellini Lounge across the hall from Venetian Macau's Cotai Arena, where just an hour earlier the Filipino-American boxer defeated South African Simpiwe Vetyeka to win the WBA featherweight title.
As The Dawn belted out their signature hit "Salamat," Filipino fans and attendees of other percentages sang the song that translates to "Thank you" in appreciation of his efforts earlier that night.
Donaire didn't seem to be in a party mood. Instead, his eyes were transfixed on his phone, where he had been tweeting and retweeting well-wishers following the abbreviated bout he won on an accidental injury technical decision.
Some fans felt Donaire showed bravery in overcoming a head clash that compromised his left eye late in the first round. Others felt Donaire should've insisted on fighting through and that a win via head clash was hollow. Then there were the faceless trolls who asserted that Donaire had quit. All could agree that the ending was unsavory.
"They say it was a headbutt, but there was also an elbow I think," Donaire (33-2, 21 knockouts) said during a break between songs. "I couldn't see anymore, my vision was blurred."
With his one-year-old son Jarrell resting in his arms, Donaire told the assembled media at the post-fight press conference that he was disoriented for most of the fight. 
"When I got headbutted I was really out of it," said Donaire. "I thought I was in sparring. My Dad kept telling me 'sit down, sit down.' I said 'Why? It's sparring.'"
"He was really confused because I was standing in that corner and I thought he's not going to fight anymore. He thought he was in sparring, but he figured it out that it was a fight," said Nonito Donaire Sr, Donaire's trainer and father. "I was really concerned that they were going to stop the fight, but good thing they said it was a headbutt."
Referee Luis Pabon asked Donaire if he could see; he replied in the negative. He then asked Donaire if he wanted to continue; Donaire replied yes.
He didn't know he had knocked Vetyeka down in the fourth round until HBO commentator Larry Merchant asked him about it in an awkward post-fight interview, Donaire said.
Donaire allowed that he may have suffered a mild concussion, but said further medical attention was't necessary.
He gave assurances that he was recovering quickly, was no longer wobbly, and had regained normal sensation in his extremities.
It can be said that boxing is the loneliest of all sports. The combatants enter the ring alone with no teammates to lean on, absorbing punches and heartbreak the magnitude of which only they can attest to. When the lights dim and the crowds disperse, they are by themselves in victory and in defeat.
The fighter can only control what happens in the ring; the business, the administrative decisions made by officials are out of his control. Often what happens outside the ropes dictates more how events are remembered.
Pabon, a veteran boxing official from Puerto Rico, made the decision to allow the fight to continue to the fifth round, beckoning for the bell to ring and then stopping the fight a second later. Had the fight been stopped on account of the cut before the end of the fourth, it would've been ruled a technical draw and Vetyeka would've retained his title.
By ending the fight when he did, he deputized the judges to tally their scores and award Donaire with a deserving, if unfulfilling decision. The 49-46 scores on all 3 cards are due to the aborted fifth stanza, as Professional Boxing Commission of China rules dictate that the partial round must be scored according to a PBCC official. All three judges scored it 10-10 as not a single punch had been thrown.
The win gave Donaire a world title in his fifth division (counting the 115-pound interim title he won when former KO victim Vic Darchinyan held the full title), earning him entry to an elite class that includes Manny Pacquiao, Thomas Hearns, Floyd Mayweather Jr, and Sugar Ray Leonard.
But that's not the way Donaire would've wanted to make history, and the fans aren't willing to accept those terms either. In the uber-macho world of boxing, honor is still held paramount. The only way a title should ever change hands is by virtue of a conclusive victory. A fight isn't over until it's over.
Previous Donaire title wins included his fifth-round KO of Darchinyan to win the IBF flyweight title in 2007, and his second-round KO of Fernando Montiel to win the WBO/WBC bantamweight titles. Both were named the Knockout of the Year by The Ring magazine.
Donaire, to his credit, wasted no time in extending an immediate rematch offer to Vetyeka, which Donaire's promoter Bob Arum promised to deliver. "I promised I'd give him a rematch, it's an unfinished victory," Donaire said.
"You don't like to see a fight end early, but he's the champion and he's a real man and he said he didn't like to win the title that way so he's going to give the South African kid a rematch," said Arum.
The conclusion may have been dubious, but is it right to fault the fighters? Timothy Bradley knows how it feels to walk out of the corner and do his job the best that he can, only to be at the mercy of the sport's subjective judging and the ruthless backlash of fight fans.
He had no hand in the decision the judges made to hand him a corrupt victory over Manny Pacquiao in 2012, yet still he was targeted for death threats and insulted into depression.
His vindication came finally when he fought Pacquiao again two years later. He fought like a warrior despite losing a clear decision, and the defeat evened matters out, at least in his mind.
Donaire has been fighting to regain his standing in the sport after a disastrous 2013 that saw him lose conclusively to Guillermo Rigondeaux, then struggle against Darchinyan before saving his career with a TKO win.
He had been among the sport's top 5 pound for pound best boxers in the world prior to those stumbles, becoming the second Asian boxer to win the Boxing Writers Association of America Fighter of the Year in 2012.
Now Donaire has to wait longer to be redeemed, to have his career fully reborn. He has to wait for the 11 stitches in his left eye to be removed, for the scar tissue to fade, and for the business matters he has no control over to be resolved and a rematch to be arranged.
Sometimes being the champion is the loneliest thing in the world. – Rappler.com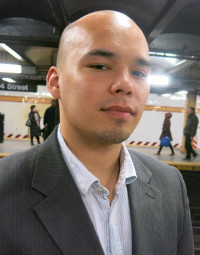 Ryan Songalia is the sports editor of Rappler, a member of the Boxing Writers Association of America (BWAA), and a contributor to The Ring magazine. He can be reached at ryan@ryansongalia.com. An archive of his work can be found at ryansongalia.com. Follow him on Twitter @RyanSongalia.