The Chiefs are off to a good start giving rookie head coach Jerry Codiñera two wins in as many games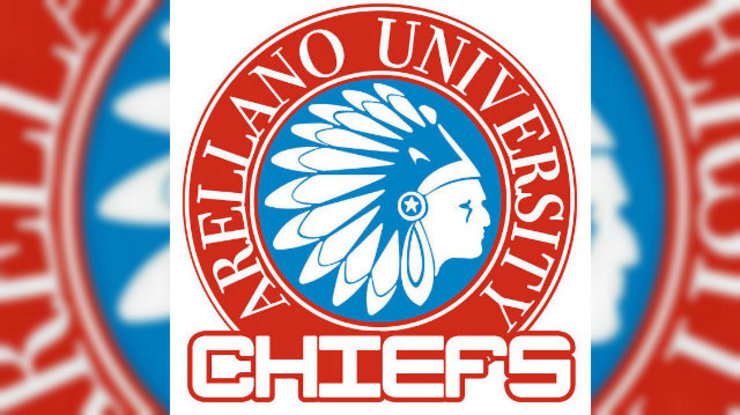 MANILA, Philippines – Make that two wins in a row now for the Arellano University Chiefs and their rookie head coach, Jerry Codiñera.
The win also gives the Chiefs a place atop the league standings with San Beda and University of Perpetual Help.
Led by Levi Hernandez's 20 points, the Arellano Chiefs were able to defeat the Emilio Aguinaldo College Generals despite some head-shaking mishaps in the fourth quarter, 80-73, on Monday afternoon, July 7, at the San Juan Arena.
Dioncee Holts pitched in as well, putting up 15 markers and 10 boards while Pinto contributed 11 points.
After battling each other to a close 43-40 score, with Arellano ahead, after the first half, the offense of both teams didn't waver to begin the third period, as both teams exchanged baskets. After the first three minutes of action, the match was tied at 49.
However, the Chiefs managed to regain the lead and escalated its threshold over the Generals, leaning on the great play of Hernandez. The fourth-year man unloaded two straight threes to extend his team's edge to 10, 59-49, and later on hit another bucket towards the end of the period to put EAC ahead, 67-55, entering the fourth period.
The pesky Generals did not give in easily in the fourth quarter, though the Generals' potent offense kept their opponents at bay for the first few minutes of the fourth period.
A Cedric Happi lay-up got his team within two, 70-62, but was quickly answer by Pinto's bucket on the other end. However, a few minutes later with 2:19 left, a technical foul on Pinto awarded Emilio Aguinaldo College with free throws a new breathe of life.
A basket by Arellano gave them a nine-point lead, 76-67, but a foul and technical foul for unsportsmanlike conduct by Isiah Ciriacruz let the Generals back in the game once again.
With a minute and 34 seconds left, the Chiefs managed to increase their lead back up to seven, but Jan Jamon's fifth three-pointer made the count 77-73.
After Arellano was unable to counter, Happi came back down the next possession to convert on a lay-up, but was deemed not counted due to a shot clock violation.
With 35 seconds left, Pinto got his teammates two good looks at the rim but neither converted, leaving the Generals 28 seconds left to trim the four-point deficit.
After nearly losing the handle, Jamon got another good look at a 3-ball but failed to convert. The Chiefs were then able to ice the match at the free throw line.
Jamon's 20 led Emilio Aguinaldo College, while big man Happi submitted 17 points and 10 rebounds.
Scores:
Arellano University (80): Hernandez 20, Holts 15, Pinto 11, Caperal 7, Jalalon 7, Agovida 5, Enriquez 4, Bangga 4, Ciriacruz 3, Salcedo 2, Gumaru 2, Nicholls 0
Emilio Aguinaldo College (73): Jamon 20, Happi 17, Tayongtong 10, Arquero 6, Aguilar 6, Onwubere 4, King 3, Serrano 3, Santos 2, Saludo 2, Mejos 0
Quarter Scoring: 20-20, 43-40, 67-55, 80-73
– Rappler.com