Despite coming out on the losing end in three straight games, Gilas Pilipinas has shown the world that they are fearless in the face of daunting odds
If you're an international basketball fan with a Twitter account, you've probably come across the hashtag #puso a few times over the past few days. Now, the rest of the world who aren't fluent in Tagalog can be forgiven for not knowing the meaning of that word, which has become synonymous with the Gilas Pilipinas team headed by Vincent "Chot" Reyes and has been a mainstay on social media since the FIBA World Cup began over the weekend. 
After all, the Philippine men's national basketball team hadn't competed in the World Championships since 1978 and the rest of the planet hasn't had a chance to see what Filipino basketball is all about in quite some time.
In literal terms, puso translates to heart in English, but its meaning goes deeper than an exhibition of bravery in the context it is used in. The expression is often overused to the point of losing some of its force, but when you see puso in action, it's inspiring. For the benefit of the rest of the world, here are some examples which shed light on what the true meaning of puso is. 
Gilas Pilipinas has puso. The team, which is the shortest in the World Cup with an average height of 6-foot-3, marched into Seville, Spain knowing they were double-digit underdogs to be stomped out by the 16th ranked Croatia, the fifth ranked Greece and the third ranked Argentina, and had the audacity to believe it could not only hang with these squads but even beat a few of them. 
Despite losing all three games by margins appreciably closer than online gambling outlet bwin, a sponsor of FIBA, had set, the Philippines had led for portions of the Croatia and Argentina games. 
Gilas eventually lost in overtime to Croatia 81-78, to Greece 82-70 and Argentina 85-81. What won't show up in the win-loss column is how hard the relatively inexperienced team pushed their opponents, making a case that their FIBA ranking of 34 is an understatement. 
Andray Blatche has puso. Despite being addled by a sore right knee sustained in the Croatia game and appearing severely compromised during the Greece game, he started against Argentina on only 19 hours rest. Blatche controlled the opening tip before scoring the game's first four points. 
Blatche, a 9-year NBA veteran who has played for the Washington Wizards and Brooklyn Nets, had only seen the sun rise over the Philippine horizon twice before he assumed Filipino citizenship to bolster the undersized Gilas squad months before the first tip-off in Spain. 
As an NBA free agent, Blatche risked a basketball player's primary weapons – his legs – in an attempt to will his newly-acquainted brothers to victory. Losing a potential big-money contract wasn't on his mind when he told Coach Chot that he didn't want to come out of the Greece game.
And still Blatche leads all competitors in rebounds with 13.7 per game, 2 more per outing than the next leading rebounder.
June Mar Fajardo has puso. The 24-year-old native of the Philippine province of Cebu, substituted for Blatche after he picked up his second foul just 90 seconds into the game.
The 6-foot-11 Fajardo, long-derided as an international basketball flop despite winning the Philippine Basketball Association (PBA) MVP award this past season, had proven himself a worthy member of the team against Greece, scoring 10 points, grabbing 7 rebounds and blocking two shots. Against Argentina, Fajardo provided 9 quality minutes in relief of Blatche, adding 6 points, 2 rebounds and a timely steal. 
Ranidel De Ocampo has puso. The Cavite native kept the momentum going with Blatche on the bench and scored 10 points in the first half. The 32-year-old De Ocampo had struggled to assert himself against Greece but exploded for a Philippine-high 18 points on 4/8 from downtown. You can't keep a shooter of his caliber down for long. 
Gabe Norwood also showed he has puso. The 29-year-old George Mason University alum is known primarily for his ability to lock down a team's best offensive weapon but showed he himself is a threat when the ball is in his hands. 
During Gilas' glorious first half, Norwood brought everyone at the Palacio Municipal de Deportes San Pablo and a significant percentage of the 100 million people in the Philippines to their feet with a poster-worthy dunk over Argentina's Luis Scola, a member of the Indiana Pacers and the Argentina team that won gold at the 2004 Summer Olympics. 
Norwood wasn't done, however. The Rain or Shine Elasto Painter took the game into his hands once again in the third quarter. Looking to break even at 48, Norwood slashed to the basket fearlessly once more, throwing down a one-hand jam over Spanish Leaguer Marcos Mata, emphatically scoring in a manner so nasty that Mata will need a bleach shower to wash it out. 
More than perhaps anyone who has ever worn a Gilas Pilipinas jersey, Jimmy Alapag embodies what puso is. "Mighty Mouse," who is among the shortest 5-foot-9 people you'll ever see, substituted in midway through the third with Gilas down 15.
The team's captain proceeded to take his side's fate into his hands and hit two back-to-back three pointers that made the building come unglued and sparked a rally that brought Gilas back to within 2 late in that quarter.
The 36-year-old Los Angeles, Calif. native would hit 5 of his 7 three-point attempts and at one point trended in Argentina, as he invoked fear into an entire nation reason that probably disregarded the lightly-regarded Philippine team. Alapag's final three-pointer, launched from what seemed closer to the half court line than the 20.5 foot line designated by FIBA, brought Gilas to within 1, 82-81, with less than two minutes to go.
The Talk 'N Text Tropang Texter point guard, who has said this will be his last run with the Philippine team, has shown his determination to see his run end on the highest of highs possible. (RELATED: 'We belong here,' says Jimmy Alapag after heroic Gilas stand)
"We belong here, we just gotta make sure we stay here," asserts Alapag.

Argentina coach Julio Lamas would later remark to Jinno Rufino that their contest with Gilas was "the most uncomfortable game I had to coach in my life."
Who could overlook that Marc Pingris, among the most undersized power forwards in the competition at 6-foot-4, has puso. Pingris has banged bodies with the tournament's biggest players, collecting trash for Gilas, helping Blatche on rebounds (second on the team with 5 RPG) and scoring primarily on put backs. 
Puso isn't exclusive to the players on the court.
The Philippine fans who have stayed up past midnight to cheer for the boys fighting on the other side of the planet to justify the nation's unrivaled love for basketball have puso as well. The Greece game ended on Monday morning around 4 am local time while the Argentina contest finished at 2 am.  
Many of those who stayed up late woke up on insufficient sleep – with hoarse voices and hangovers – and braved through Manila's notoriously unforgiving traffic to make it to work on time. 
During Gilas' inconsequential warm-up games in France, they scoured the internet for live streams of the delayed telecast games, and followed along with live tweets and stats updates when none could be found. 
But they do it because that's their part in the Gilas experience, providing the support that sparks the team to push harder when their sore bodies can no longer propel forward, when their joints ache from banging against merciless opponents and when their lungs burn from pushing the tempo on fast break after fast break. 
There are far more pressing matters that are affecting the Philippines than the outcome of a basketball tournament. But try telling the trike driver who works a draining 12-hour shift for 400 pesos a day, and at the end of it all wants nothing more than the basketball team he supports to win that it's just a game.
Puso, hopefully, will be central traits in the future iterations of the Gilas Pilipinas team, which will look to build on what these 12 men have accomplished in the face of overwhelming odds. When the FIBA World Cup rolls around again in five years, stalwarts like Alapag, Pingris and Gary David will be gone, and in their place will perhaps be UAAP standouts like Kiefer Ravena, Jason Perkins and Arvin Tolentino.
This is not the climax of Gilas' efforts, but rather a new plateau from which the national basketball program will build on. It had been 36 years since the Philippines competed on this stage, but we'll be back soon enough.
If this Gilas team has taught us anything, it's that we ourselves often underestimate what we are capable of. Told we are too small to play basketball, Gilas responds by taking the best teams in the world to the breaking point, encapsulating the underdog struggle that is the Filipino existence.
Even the outspoken minority of Filipino sports fans that feel the body structure and height of the typical Filipino is more suited for football has to admire the guts that this team has exhibited.
"At the start we were foolish enough to dream that we can compete with these teams so we'll just be foolish all the way," said Reyes. (RELATED: Chot Reyes on Argentina loss: 'This one really hurt')
We say puso because when you're outnumbered and outgunned, sometimes wanting it more than your adversary is enough to come out on top. If there's one attribute this team isn't lacking in, it's desire.
Whether Gilas Pilipinas advances to the round of 16 depends on them defeating both Puerto Rico and the surprisingly tough Senegal on Wednesday and Thursday and hoping for a fortuitous set of circumstances that gives them a higher point difference and puts them in the top 4 teams in Group B.
What can be assured is that what this group of proud men has shown about puso will not be soon forgotten. – Rappler.com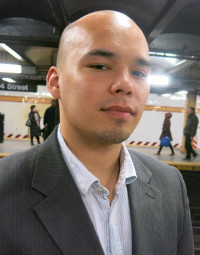 Ryan Songalia is the sports editor of Rappler, a member of the Boxing Writers Association of America (BWAA) and a contributor to The Ring magazine. He can be reached at ryan.songalia@rappler.com. Follow him on Twitter: @RyanSongalia.