Nonito Donaire Jr faces one of the division's biggest punchers in a fight that both promise will end in a knockout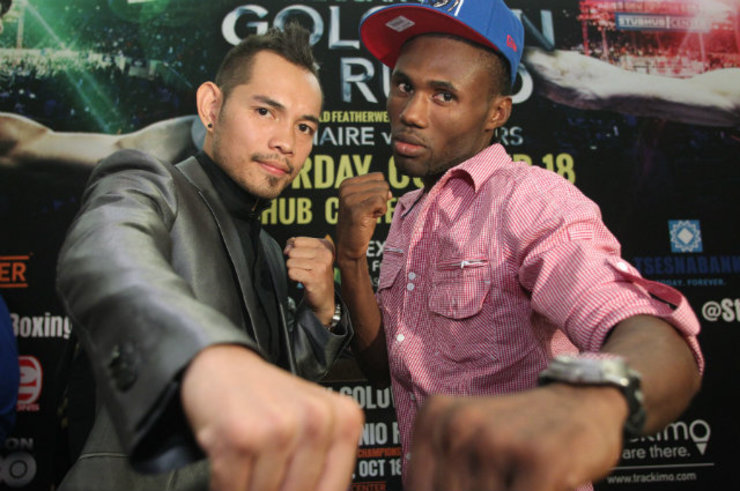 LOS ANGELES – The Axe Man: It's the daunting nickname of a man who may very well be the haunting figure lurking in Nonito Donaire's shadow. 
Nicholas Walters came out of the woodwork earlier this year by scoring a dominant knockout of ex-Donaire nemesis Vic Darchinyan in five rounds. It was a coming out party of sorts for the undefeated Jamaican by way of Montego Bay, who made a grandiose splash on the undercard of the one-time pound-for-pound candidate in May.  
And just like that, Donaire is now widely considered by most fight prognosticators to be one punch away from hitting the upward-trending Walters' chopping block. It's a classic case of "you're only as good as your last transaction" for an unforgiving sport.  
Walters-Donaire is the co-feature to the Gennady Golovkin-Marco Antonio Rubio bout on HBO's World Championship Boxing card at the StubHub Center in Carson, California on Saturday, October 18 (Sunday PH time). 
Walters, 28, is long, rangy and will bring height, reach and age advantages to the ring. He will be thrust into the limelight by fighting in front of an international audience for the first time in his career. This will also be just his second fight in the United States after building much of his early career in Panama and Jamaica. 
"We will have a good fight. I want this fight to be talked about five to six years later of how good it was," Walters (24-0, 20 knockouts) said during the pre-fight news conference on Thursday. "If Donaire isn't right, he's going to get knocked out. Maybe five rounds, maybe less. Not sure yet." 
If Walters is oozing in assurance, Donaire is fighting to prove detractors wrong, and more importantly, to restore any lost confidence since Guillermo Rigondeaux dethroned him as junior featherweight champion 18 months ago. Donaire, who won the WBA featherweight title from Simphiwe Vetyeka in his most recent bout, will have to win impressively to return to main event status.
"I usually talk all day about what I am going to do, but what I learned from my training camp is that what words need to be said will be said inside that ring," Donaire told the assembled media.  
Just two years ago, Donaire, much like Golovkin is today, was the darling of HBO's boxing programming. He was voted the Boxing Writers Association of America Fighter of the Year after racking up four notable victories and unifying belts in the junior featherweight division in 2012. The Filipino Flash unquestionably was in the conversation when discussing boxing's elite pugilists. Now he's just mentioned from a mere distance.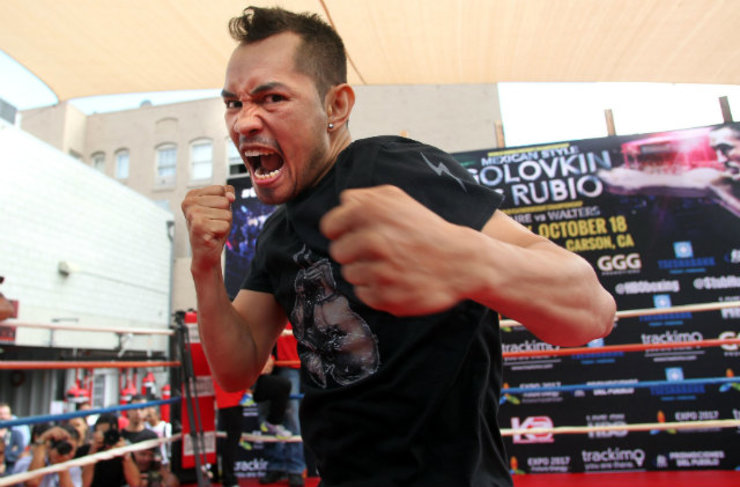 Over the last 11 months, both Walters and Donaire share Darchinyan as a common opponent. But that's where the comparison ends. Donaire, who in 2007 dismantled Darchinyan in five rounds, was losing the fight on the scorecards heading into the ninth round of their rematch before pulling off a comeback TKO victory.
Six months later, Walters had his turn with Darchinyan. If Donaire made Darchinyan look like he found the fountain of youth, Walters put a devastating stop to that notion by toying with the 38-year-old before stopping him in five rounds with a Knockout of the Year candidate.  
That same night at the Venetian Macau's Cotai Arena, Donaire took on Simpiwe Vetyeka in what turned out to be an unremarkable contest that ended prematurely with a technical decision in favor of Donaire after a headbutt split his left eye open. The victory made Donaire (32-2, 21 knockouts) a titleholder in a fifth different weight class, but the circumstances of the payoff were less than savory. 
"Confident fighters are dangerous fighters. I know that," Donaire continued. "But there are other fighters who said before a fight they were stronger than me, hit harder, were going to knock me out. Walters is a good champion but really how many quality fights has he been in compared to where I have been in my career? We both have speed, we both have power. It's an explosive fight. This is going to end in a knockout."
(RELATED: The loneliest victory for Nonito Donaire Jr)
At just 31-years-old, Donaire of San Leandro, Calif. by way of Talibon, Bohol, Philippines is a strong candidate for a rebirth as he looks to get the second stanza of his decorated career underway. A decisive victory, or better yet, a knockout, will further along his cause.
If the Filipino is the victor, he'll get a who's who of offerings in the talent-laden 126-pound division. The truce between promotional companies Top Rank, who promote both Donaire and Walters, and Golden Boy likely will introduce names – Abner Mares, anyone? – that once were considered an afterthought. Vasyl Lomachenko, the two-time Ukrainian Olympic gold medalist, is another intriguing opponent, as Top Rank boss Bob Arum heavily hinted to ESPN earlier this week.
First, however, Donaire must come up with a Houdini act and escape the ax headed toward his direction. – Rappler.com
Manouk Akopyan is a member of the Boxing Writers Association of America (BWAA). He can be reached at Manouk.Akopyan@gmail.com. An archive of his work can be found at ManoukAkopyan.com. Follow him on Twitter @Manouk_Akopyan.