Having been dubbed potential medal contenders, the absence of key players in the Philippine team shatters the hopes of a podium finish in men's tennis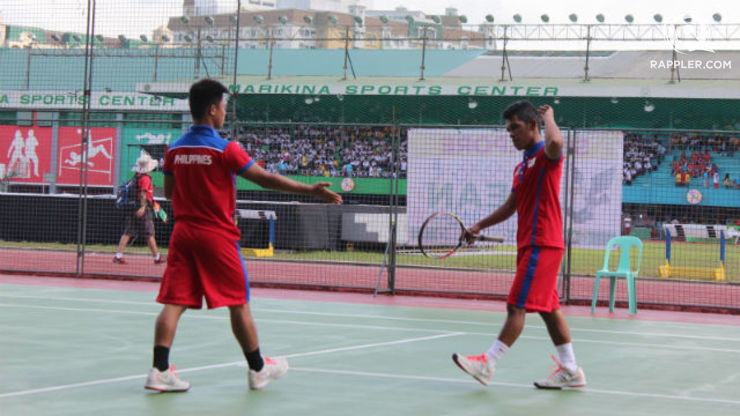 MARIKINA CITY, Philippines – Despite tallying emphatic straight set victories over rivals Singapore and Malaysia, the majority of the Philippine men's tennis team surprisingly pulled out from competing in their remaining games in the 6th ASEAN Schools Games (ASG) at the Marikina Sports Center due to alleged prior school commitments.
After yielding a tightly-contested match to the athletic Indonesians in their final elimination round assignment, the talented Philippine team was only left with Noel Damian Jr. who eventually lost to the mighty Indonesians in the mixed doubles category.
Already having been dubbed as potential medal contenders, the absence of key players Carlo Vince Remiscal and Dave Sebastian Mosqueda shattered the hopes of a podium finish for the Philippines in men's tennis.
There has still been no official statement from the team managers about their decision to beg off from the competition but according to reports, the players had other obligations to attend to in their respective colleges and universities. 
Despite going up against tougher opponents from Indonesia and Thailand, Erika Mae Manduriao of the Philippine women's tennis team still managed to barge into the semifinals of the women's singles after narrowly dispatching Thailand's Pompawee Pramethong. Manduriao, however, failed to advance in the final round following a loss to Rifanty Kafhiani of Indonesia.
The Indonesians are now taking command in the lawn tennis events, narrowly competing with regional powerhouse Thailand for the coveted gold medals. – Rappler.com
Ferdin Sanchez is a high school student from Manila Science High School.