Manny Pacquiao's promoter Bob Arum reveals his fighter's political plans, which include running for senator and eventually the presidency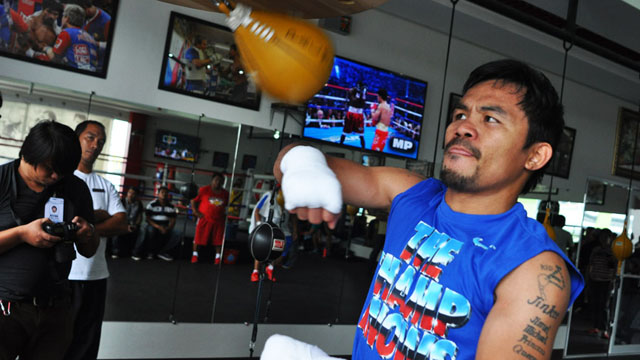 MANILA, Philippines – Manny Pacquiao is a lot of things.
He's an eight-division boxing champion, making him a certain future Hall of Famer. He's also a part-time singer, a basketball player and head coach for the KIA Carnival in the PBA and a member of the House of Representatives in the 15th Congress of the Philippines, representing the province of Sarangani. 
But Pacquiao, who was elected in 2010, isn't stopping at being a congressman, or even a senator. According to his promoter Bob Arum, who spoke with TMZ Sports, Pacquiao is planning to run for presidency.
"Forget that," Arum said. "He's going to be a president."
"He's going to run for senate in the Philippines in 2016," said Arum. "And then in 2022, or maybe later, he'll run for President of the Philippines." 
Pacquiao, 36, will be 43 by the time of the 2022 elections, putting him three years older than the 40-years-old age requirement for those running for President of the Philippines.
Pacquiao, it seems, also fits the other qualifications to run, according to the Philippine Constitution, include being a natural born citizen of the Philippines, being able to read and write, being a registered voter, and being a resident of the Philippines for at least 10 years immediately preceding the election 
Pacquiao is currently in the middle of his training for his upcoming mega-fight against the undefeated Floyd Mayweather Jr, which will be held on May 2 at the MGM Grand Arena in Las Vegas, Nevada. 
– Rappler.com