This is AI generated summarization, which may have errors. For context, always refer to the full article.
The petition accuses Games and Amusements Board boxing chief Nasser Cruz of conflicts of interest, dubious appointments, and other improprieties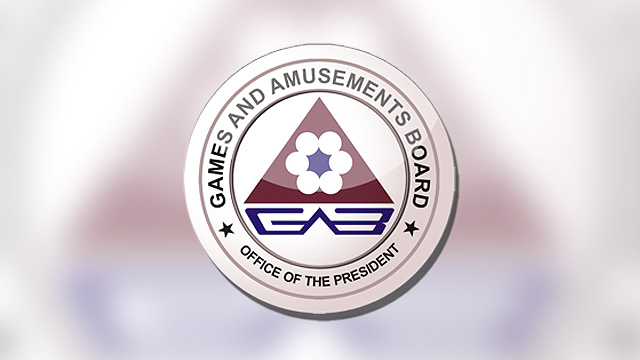 MANILA, Philippines – A petition drafted and signed by several officials from the Cebu branch of the Games and Amusements Board (GAB) seeks the ouster of Dr. Nasser V. Cruz, the head of the GAB's Boxing and Other Contact Sports Division, alleging conflicts of interest, dubious appointments, and other improprieties among a laundry list of complaints.
The petition is dated October 12, 2016, but was sent to Rappler on Monday, November 28. It is addressed to Philippine President Rodrigo Duterte through GAB Commissioner Abraham Khalil Mitra and lists a number of points which the signatories claim should disqualify Cruz, who has been with the GAB for decades, from service.
One claim stated that Cruz would request for "girls, lechon, [and] dried fish" among other things from host regions while traveling for official functions. Another claims that Cruz had appointed "incompetent officials" from Bacolod, the home province of former GAB chairman Juan Ramon Guanzon, whose term ended with the last presidential administration, and had recommended those from Bacolod to international sanctioning bodies for "local and foreign assignments despite the fact that they are not certified members of said sanctioning bodies."
The petition goes on to allege that a referee shown by online records to have officiated fights between 2008 and 2015 had been licensed despite having the communicable disease tuberculosis. Another claim states that Cruz had approved boxer Ruel Suya to fight Japanese boxer Tosho Makoto Aoki in Batangas in 2013 despite having compromised vision in one eye (a Facebook message to Suya asking for comment on the matter had not been returned by the time of this story's publication), having not fought in 19 months and the fight being several weight classes above his last weight class. Suya was knocked out in 3 rounds and has not fought since.
Another claim is that Cruz had allowed fighters to fight abroad without accompaniment of a manager or trainer (a claim boxer Leonardo Doronio corroborated to Rappler), and that he had bought an SUV at a "highly discounted price" from a promoter in exchange for a boost in fighter ratings, and the favoring of certain promoters and manager "close friends" in exchange for ratings and approval of GAB national championships.
The example cited by the petition was the February 2016 fight between Donny Mabao and Michael Enriquez for the vacant GAB title, which was won by Mabao by majority decision. The petition claims that Enriquez was not rated by the GAB at 112 pounds and bypassed the other rated contenders to face Mabao, who hadn't won a fight in over 3 years. Both fighters were represented by the same promoter, presenting a conflict of interest, and Mabao promptly cashed in on the win with a fight against Japanese-based Colombian Pablo Carrillo two months later.
The petition also points to the instance in 2014 when Cruz had worked as a cutman in the corner of Hong Kong based boxer Rex Tso for his fight against Indonesian Espinos Sabu on the undercard of Manny Pacquiao vs Chris Algieri in Macau.
"It was not only a conflict of interest being a public official but likewise an affront to the Philippine Government and degrading to the Filipino people," the petition says.
Another allegation claims that Cruz had certified a boxer named Jennifer Ortiz as a licensed fighter to travel to meet her partner, promoter Peter Maniatis, in Australia despite there being no record of a fighter by that name having fought. 
Maniatis, in an email to Philboxing.com, refuted the claim, stating that she already had Australian entry through a visa and that she had applied for a GAB certification as she had plans to fight.
"This had nothing to do with boxing," Maniatis said.
Edward Ligas, a boxing judge among 9 of the 14 GAB officials in Cebu who signed the petition, said he had personally furnished a copy of the petition to Commissioner Mitra at the World Boxing Organization (WBO) convention in San Juan, Puerto Rico, which took place from October 17-21. 
"Last Monday we presented our formal request for GAB chairman Mitra to give us certified copies of the answer of Nasser Cruz regarding the accusations and all of the records pertaining to the existence of Jennifer Ortiz as a boxer in the Philippines," Ligas tells Rappler, adding that he is still awaiting the documents.
On November 8, the petition was also sent to Executive Secretary Salvador Medialdea, Secretary of the Cabinet Leoncio "Jun" Evasco, Ombudsman Conchita Carpio Morales, Senator Manny Pacquiao, who chairs the Senate Committee on Sports, and Representative Gus Tambunting, Chairman of the House Committee on Games and Amusements.
An email to Cruz seeking comment on the matter was not answered by the time of this story's publication.
Ligas says that the next course of action will be to file a formal administrative complaint to the office of the Ombudsman. Ligas says the formal complaint will also list Cruz's involvement with the World Boxing Council (WBC) and Oriental Pacific Boxing Federation (OPBF) as a championship match supervisor. 
"The illegal acts of Dr. Cruz have put the image of Philippine Boxing in bad light and are inimical to the public interest. This will continue unless we put a stop on them," states the petition. – Rappler.com