WBO junior flyweight champion Donnie Nietes isn't willing to give up his title just yet, vowing to put his life on the line to defeat Moises Fuentes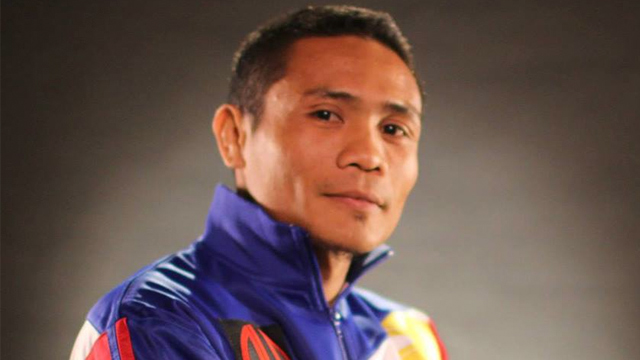 MANILA, Philippines – Former WBO strawweight champion Moises Fuentes' focus and confidence captured the attention of the media on Thursday, May 8 at the Pinoy Pride 25 press conference at the Bayview Park Hotel, Manila. Fuentes who has won three straight fights, feels that he's a completely different, more improved fighter since he last fought Donnie Nietes in 2013.
Many observers called the first fight – which took place March of 2013 in Cebu City –controversial. Nietes started well but as he gassed out, Fuentes came back strong in the middle to late rounds. The fight could have gone either way, the answer to who deserved to win has divided many boxing analysts.
"Nietes ran in the last fight and that's not how champions behave," said Fuentes (19-1-1, 10 knockouts). "If he comes to fight this time then it will be a good fight. I want to prove that I am the best." 
WBO junior flyweight title champion Nietes (32-1-4, 18KOs) on the other hand kept it cool and was all smiles. Nietes has been a world champion for six years and is only 8 months away from tying his record with Gabriel "Flash" Elorde, who held a world title for 7 years. 
Nietes, who aims to carve his name in Philippine boxing history, has specifically worked on speed and stamina in training to avoid the same errors from the last fight. He only has keeping the world title in mind.
"I won't run this time and I will win," says the Negros Occidental native Nietes, who says he feels no pressure heading into a defining matchup for his career. "He has to go over my dead body to win. I think I can knock him out."
To add more importance to a fight that is already of high magnitude, The RING magazine has approved to sanction the bout for a lineal title. ALA Promotions' Michael Aldeguer expressed his excitement about the event, saying that it was one of the toughest fight they made in terms of negotiations.
"When we thought of bringing world class boxing to the Philippines, this is what it's all about," said Aldeguer. 
Fuentes is laying it all on the line to feed his hunger to win, and he honestly thinks reaching his goal is just around the corner. 
"Everybody knows that this is the biggest fight of my life. I underestimated my opponent last year but I'm well prepared now. I'm very hungry to be a world champion" said Fuentes.
JM Siasat is a boxing journalist based in Manila, Philippines. He can be reached at jmsiasat@ymail.com