This is AI generated summarization, which may have errors. For context, always refer to the full article.
Cagayan de Oro boxer Carlo Paalam, who endured hardships and worked at what used to be a stinking sanitary landfill, now stands just a win away from an Olympic gold
His determination to turn his life around and rise from abject poverty was enough to motivate 23-year-old Olympic debutant Carlo Paalam to fight the way he has been doing in Tokyo.
A unanimous decision winner in the semifinals over Japanese rival Ryomei Tanaka on Thursday, August 5, the last Filipino boxer left in the waning days of the Tokyo Games will be back at the Kokugikan Hall on Saturday to trade punches with Great Britain's Galal Yafai for the top podium spot in the men's flyweight division.
As he prepares for what will be the biggest fight of his life so far, public support poured out for Paalam especially back home.
"Excited hinam-hinam na kaayo 'mi halos tanan nga taga Talakag. Ang kapobrehon mohatag dugang kusog sa iyang fight for gold," said Wilbourne Neri, a dentist at JR Borja Memorial General Hospital.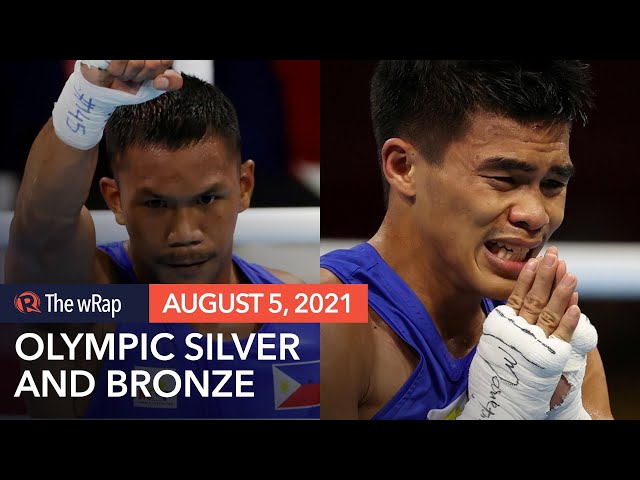 (We're excited in Talakag. Poverty gives one more energy and motivation to fight for gold.)
The Paalams once lived in the outskirts of Talakag, an upland town in Bukidnon province next to an outlying rural village in Cagayan de Oro City. The family eventually relocated to Cagayan de Oro where, as a child, Paalam helped earn money for his family by scavenging.
City sports consultant Douglas Calingin said Paalam's previous victories in the ring would be complete if he succeeds in winning the gold, and that "will be a great story and inspiration for the Filipino youth."
"Let's continue to believe in Carlo. His success will serve as an inspiration especially in this most difficult time," Calingin said.
Paalam endured hardships and worked at what used to be a stinking sanitary landfill in Barangay Carmen, Cagayan de Oro. The landfill has since been turned into an eco-park by city hall after it moved the city dump away from the urban areas.
Back home where his family of 10 now settled in a small house in Barangay Kauswagan, it was like pandemonium broke loose on Thursday, August 5, when it became certain that he was on his way to the finals.
As his family, friends, and neighbors cheered, Paalam's fiancee, Stephanie Sepulveda, sat in one corner of the house, crying in joy.
Paalam's father Peo Rio said never in his wildest dreams did he see his son about to receive "financial blessings" in the coming days.
He recalled that he and his son would split the P150 purse the then-teenager received from his weekly boxing matches at a Cagayan de Oro park.
"At times, he would give it all to buy food for the family, but I always insisted that he should keep half for his personal hygiene and other needs," the elder Paalam said.
The pandemic made life difficult for the family, and so, they just kept on praying for Carlo to succeed.
"There's too many of us in the house, and there were times we didn't have electricity because we didn't have enough money to pay the power bills," he said.
Paalam has found a fan in his province mate, Senator Juan Miguel Zubiri.
"Bigay mo na ang lahat para sa gold. Magpapa novena ako para sayo silingan," said Zubiri, whose father Jose Maria is Bukidnon's governor.
(Give everything you have for the gold. I'll have a novena for you, my neighbor.)
Boxing icon Manny Pacquiao, also a senator, cheered for Paalam. "Go for gold, Carlo Paalam, we are rooting for you," he posted on his Facebook page from the US where he is training for his fight with American Errol Spence Jr.
Cagayan de Oro city sports coordinator Jaymar Rivera said Paalam's coach and discoverer Elmer Pamisa has seen the weakness of Paalam's opponent this Saturday.
"Carlo's foe is a bit slow, and his offense is easy to read. Still, they will play safe and stick to their game plan. There will be no room for complacency," said Rivera, quoting Pamisa.
Lawyer Carlo Antonio Almirante, a former professional boxing promoter and manager, said Paalam has an "active presence" and "aura of dominance" in the ring that could factor in the young boxer winning the country's first-ever gold finish in boxing after a 97-year futile campaign in the Olympics.
"He's mobile, and he releases a flurry of blows," Almirante said. – Rappler.com