1
Scouting Report: Iran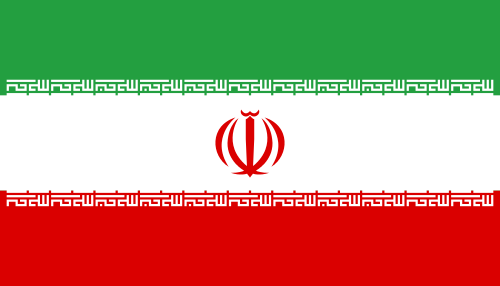 Moniker: Team Melli
Qualification: Clinched the championship in the 2012 FIBA Asia Cup in Tokyo, Japan, beating India, Qatar, Taiwan, Japan, and the Philippines.
Last FIBA Asia Appearance: 2011 – 8 wins & 1 loss – Beat Qatar, Uzbekistan, Taiwan (twice), Malaysia, Lebanon (twice), and South Korea, but lost to Jordan in the quarterfinals.
Roster:
Name, Age, Height, Position
Hamed Haddadi, 28, 7'2", Center
Oshin Sahakian, 27, 6'7", Forward
Samad Nikkhah Bahrami, 30, 6'6", Forward
Hamed Afagh, 30, 6'3", Guard
Mahdi Kamrani, 31, 6'2", Guard
Asghar Kardoust, 27, 6'11", Center/Forward
Hamed Sohrabnejad, 30, 6'7", Forward
Mohammad Jamshidi, 22, 6'7", Forward
Javad Davari, 30, 6'1", Guard
Aren Davoudi, 27, 6'2", Guard
Rouzbeh Arghavan, 25, 7'1", Center
Saman Veisi, 31, 6'7", Forward/Guard
Key Players:
1. Samad Nikkhah Bahrami – Bahrami was bothered by a bum knee last year, which kinda slowed him down a bit in the 2012 Jones Cup and 2012 FIBA Asia Cup, but he has healed up and should be in full strength when the tournament opens. He normed 22.6ppg, 5.1rpg, and 1.5spg for Mahram Tehran in the Iranian Superleague just this year, and he will surely bring that same kind of firepower to the FIBA Asia tourney.
2. Hamed Haddadi – Haddadi is undoubtedly going to be the most imposing inside presence in the whole tournament. The former Memphis Grizzly and Phoenix Sun knows how to use his heft well, has a decent midrange game, and just looks plain scary. Should be interesting to see how he performs in his early match-ups with CHN's Wang Zhizhi and KOR's Kim Joo-Sung, and I won't be surprised if Haddadi leads the tournament in several stat categories like scoring, rebounding, blocks, and maybe even steals. He's just on a tear lately and I doubt anybody can stop him in his current state.
3. Mohammad Jamshidi – Jamshidi is one of the cagers I am really excited to see, since he plays very similarly to Bahrami. I mean, imagine Bahrami sitting down and someone much younger possessing the same skill-set comes in. Despite coming off the bench, however, Jamshidi has the talent to make a significant contribution on each game, and I expect he should be Iran's top wingman in a few years or so.
Point of Interest:
Redeem Team – Bitter memories from their shock quarterfinal loss to Jordan in the 2011 Wuhan joust probably still haunt Team Melli, but this team of coach Memi Becirovic is eager to prove that was just a fluke and that they are slowly getting ready to climb back up from fifth place to the top three. The absence of NBA draftee Arsalan Kazemi might even be a blessing, as coach Memi stresses team chemistry as a big factor in his past teams' success.
Tournament Outlook: This year is ripe for Team Iran to return to the podium, and, barring any untoward incidents, I see no apparent reason why they shouldn't make the Finals, too. I mean, Iran is a beatable team, but there's something different about how they played in the Jones Cup and how they have just been a dominant presence in the FIBA Asia scene for the past years. - Rappler.com
The extra mile
We are passionate about sports. Whether its a university, local, or international event, we aim to always to go above and beyond with our news, features, and analysis.
However, reader support powers our content. We ask you to take on the extra mile with us.
By joining Rappler PLUS, you will receive special editorial newsletters, industry reports, and invites to exclusive briefings.
But more than that, you will enable us to continue telling more stories.
Make your move now. Join Rappler PLUS.