EJ Obiena rises to world No. 5 after landing a silver in the Paris Diamond League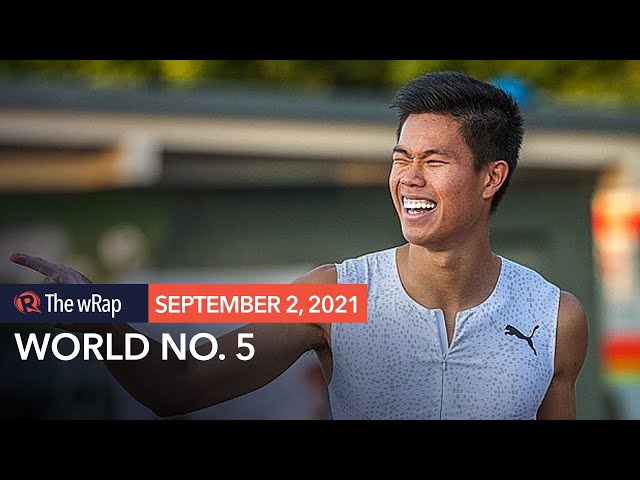 Filipino pole vaulter EJ Obiena nailed another milestone in his career as he clinched a world No. 5 ranking on Thursday, September 2.
The feat came just days after the 25-year-old pole vaulter shattered his own national record after clearing 5.91m in the Paris Diamond League and bagging silver in the competition.
Obiena will also be receiving a bonus of P250,000 from the Philippine Sports Commission for his record-breaking performance last Saturday, August 28.
"World No. 5. An ordinary man guided by God's extraordinary grace. I may not meet the expectation of all, but I keep trying," wrote Obiena on his Facebook post.
"Thank you for all the prayers and support. The journey continues and I am proud to carry the nation with me. Getting there."
The Filipino athletics star tallied 1,361 points behind pole vault greats led by world record holder Armand Duplantis.
Olympic gold medalist Duplantis of Sweden leads the standings with 1,538 points, followed by Tokyo Games silver winner Christopher Nilsen (1,423) and fellow American Sam Kendricks (1,393).
Veteran Renaud Lavillenie of France, who won the 2012 London Olympics gold and the 2016 Rio Games silver, nailed the No. 4 spot (1,380).
This is Obiena's latest achievement in his bid to bounce back after an 11th place finish in the Tokyo Olympics.
– Rappler.com