The Filipino imports in Japan brace for a tough B. League grind this December
The Japan B. League is back for a full month of action in December after a quiet November second half due to the break necessitated by the first window of the 2023 FIBA World Cup Asia qualifiers.
As a testament to just how difficult the overseas grind is, all nine Filipino players have had their share of weeks-long slumps and struggles. In some cases, a handful of players have also been benched for entire quarters or even full games.
Still, fans should not expect their favorite stars to quickly burn out after just a few games in the professional ranks. Like true-blue Filipino ballers, these players live and breathe basketball, and should be fine as they learn to adjust in the long run.
NOVEMBER 2021
For the entirety of October, Filipino fans were treated to jampacked weekend basketball action brought by the Japan B. League and its nine Pinoy hoopers in action, including top stars like brothers Kiefer and Thirdy Ravena, Juan and Javi Gomez de Liaño, Dwight Ramos, Ray Parks, and Kobe Paras.
November, however, will bring significantly less action as the Division 1 will take a two-week break from November 15 to December 4, presumably to give way to the first window of the 2023 FIBA World Cup Asian Qualifiers from November 26 to 29.
Meanwhile, the Division 2 will continue as scheduled, giving fans more time to witness the development of two Gilas Pilipinas prospects, Juan Gomez de Liaño of the Earthfriends Tokyo Z and Kemark Carino of the Aomori Wat's.
OCTOBER 2021
Seemingly out of nowhere, eight talented Filipino players are suiting up in the Japan B. League this 2021-2022 season after having just Thirdy Ravena the prior year.
As such, it is understandable if hoops-hungry Pinoy fans are now scattered all over the league calendar trying to take note of possible blockbuster matchups among stars like Kiefer Ravena, Bobby Ray Parks, Kobe Paras, and Dwight Ramos.
Not to worry, Rappler Sports has covered that for you.
Fair warning, weekends will be filled to the brim with nonstop hoops. (READ: B. League boys: Can Filipino imports make a splash in Japan?)
Here are the Filipinos' B. League schedule for the month of October in Philippine time:
B. League Division 1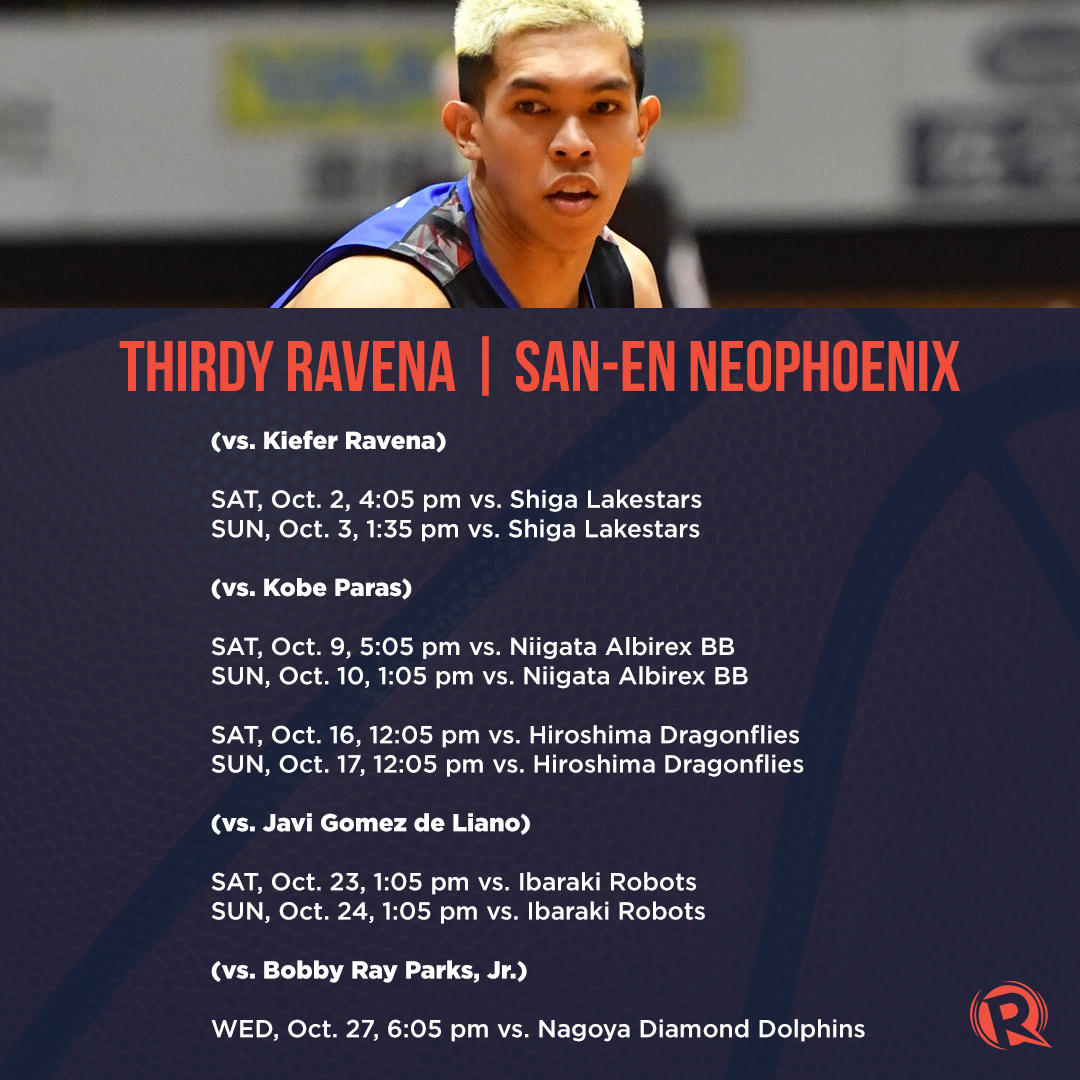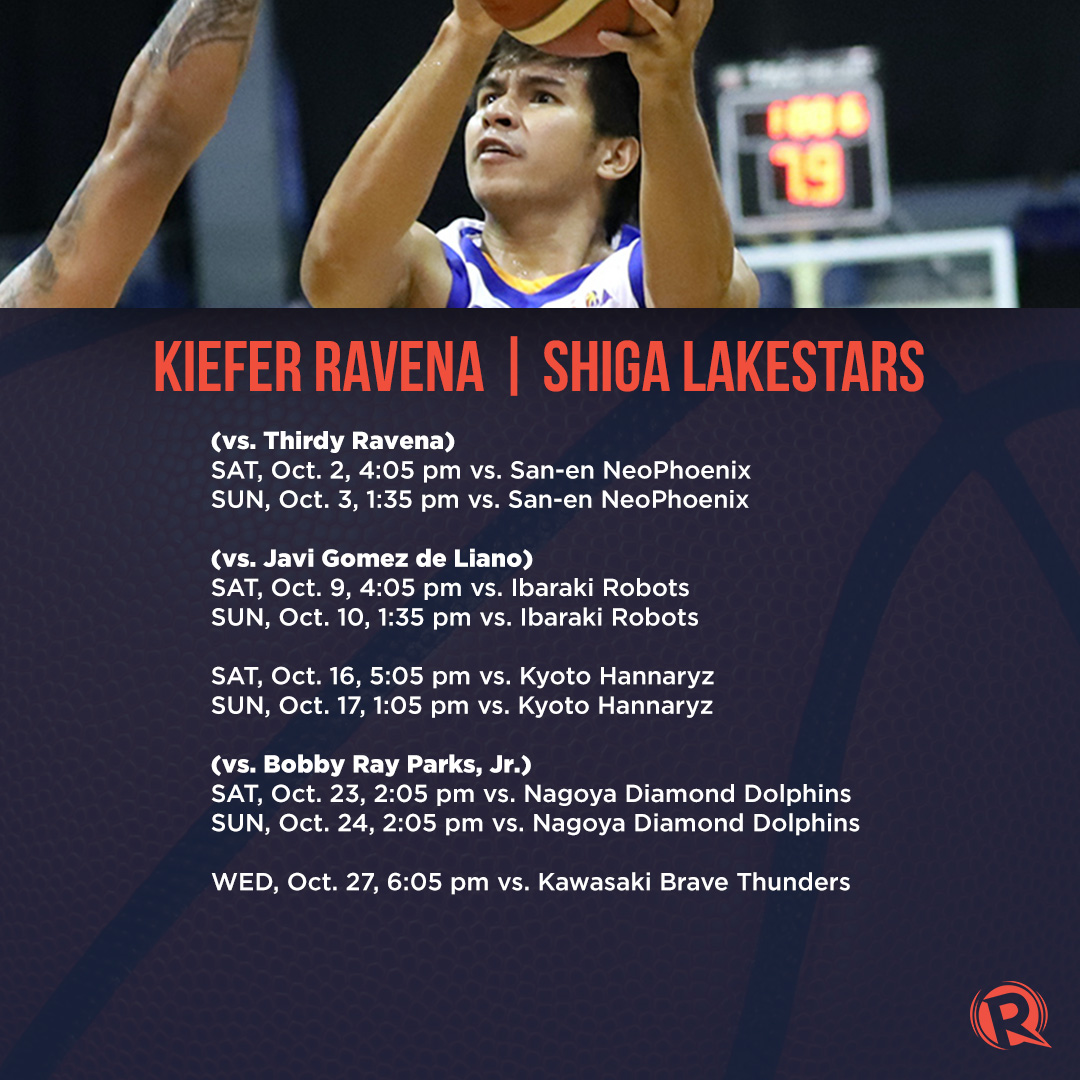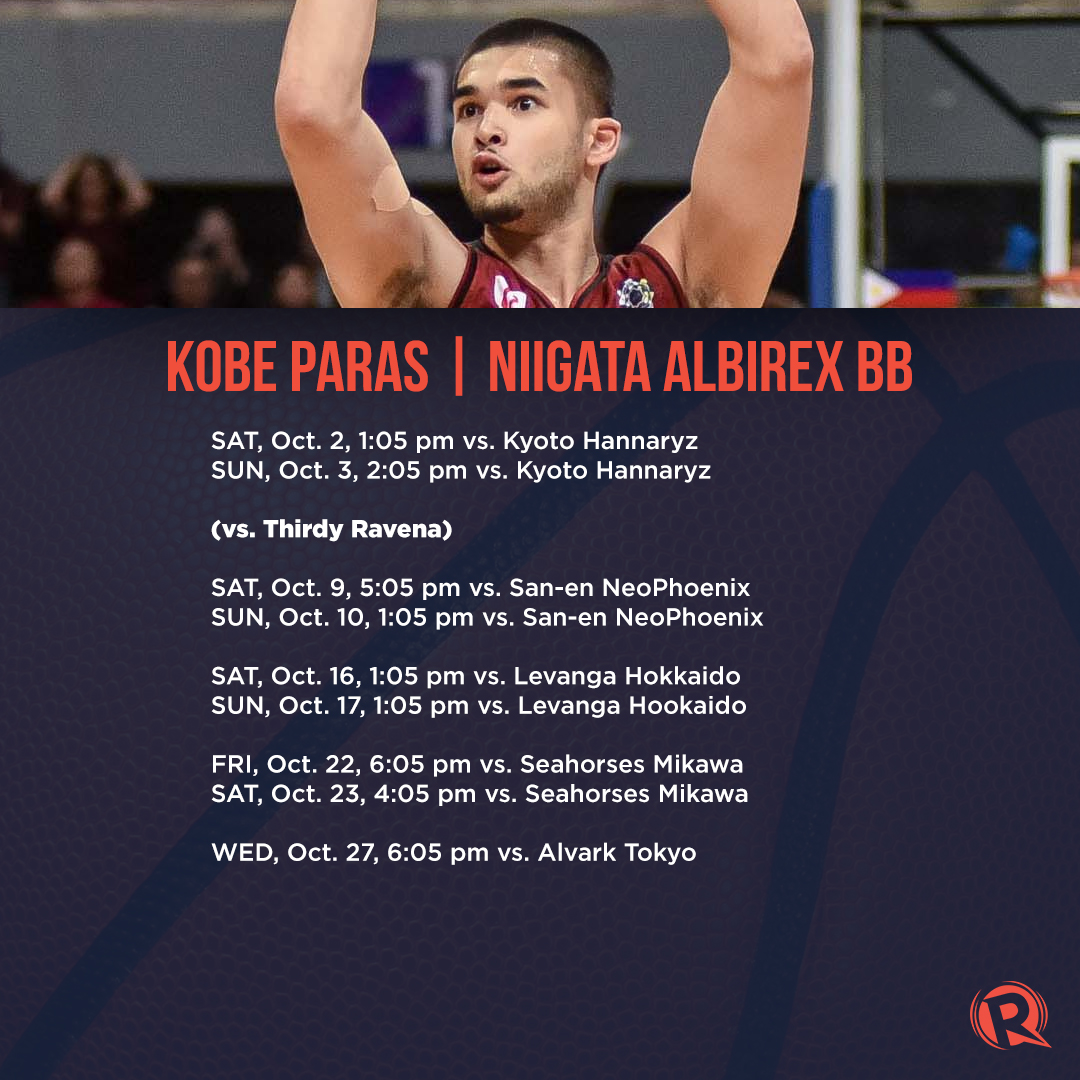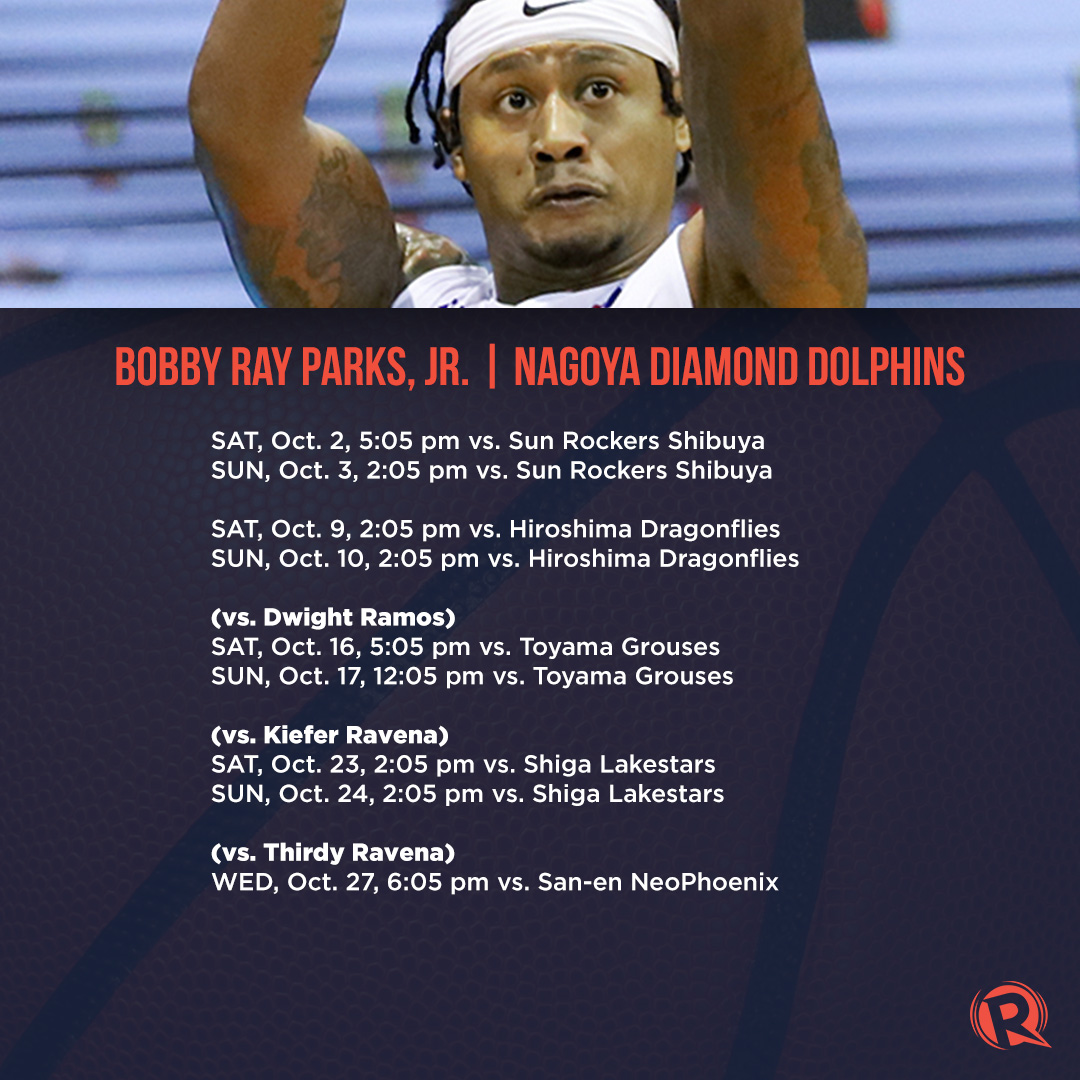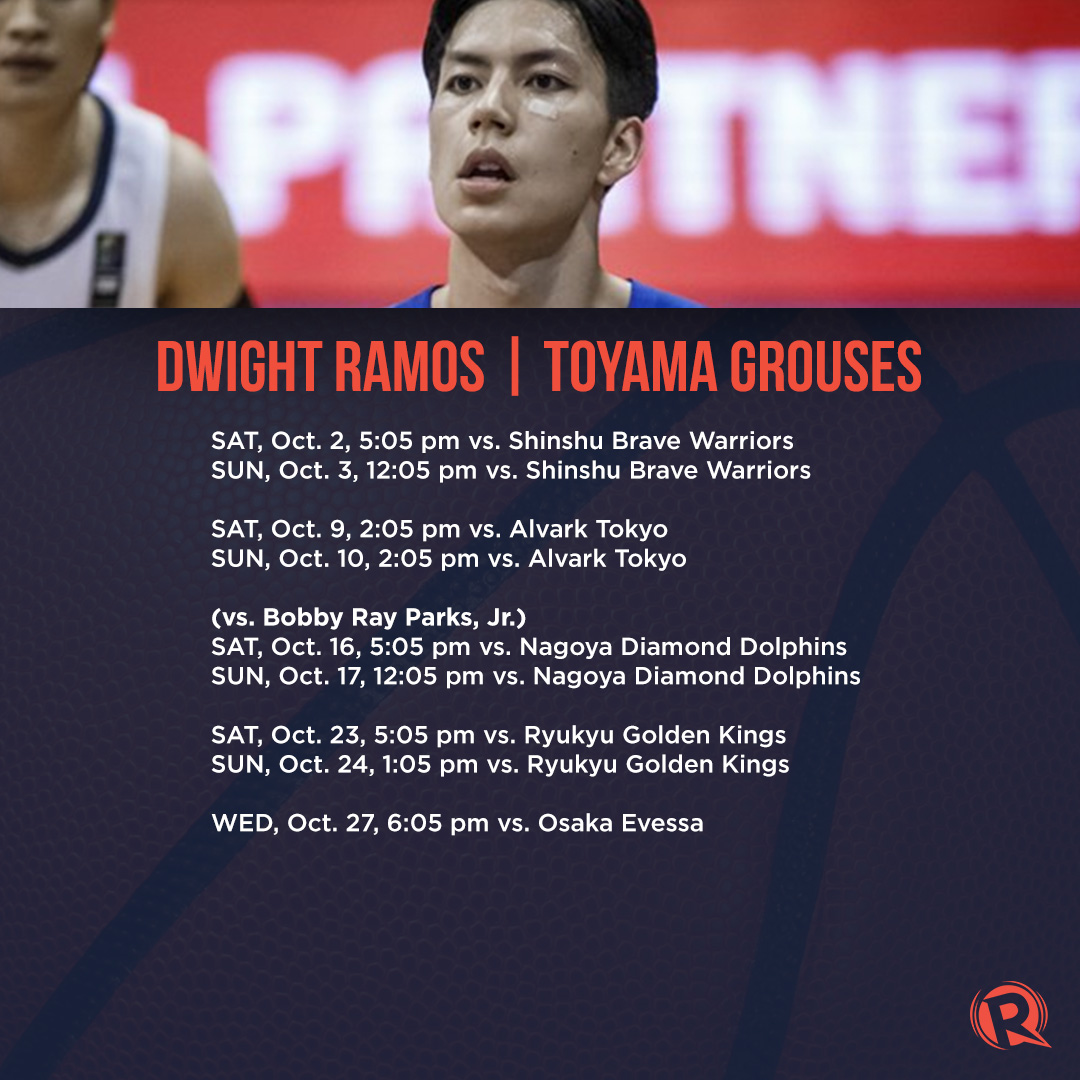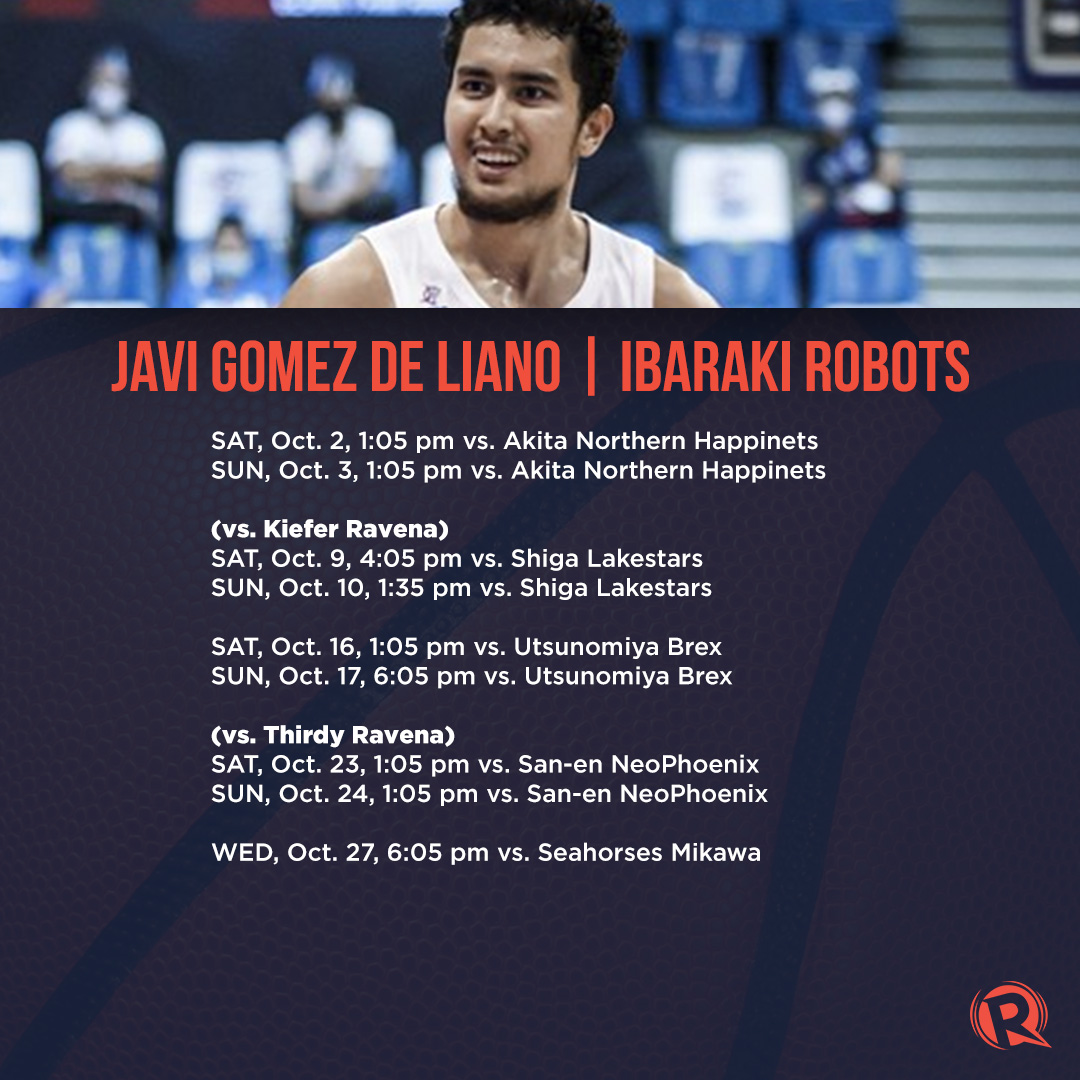 B. League Division 2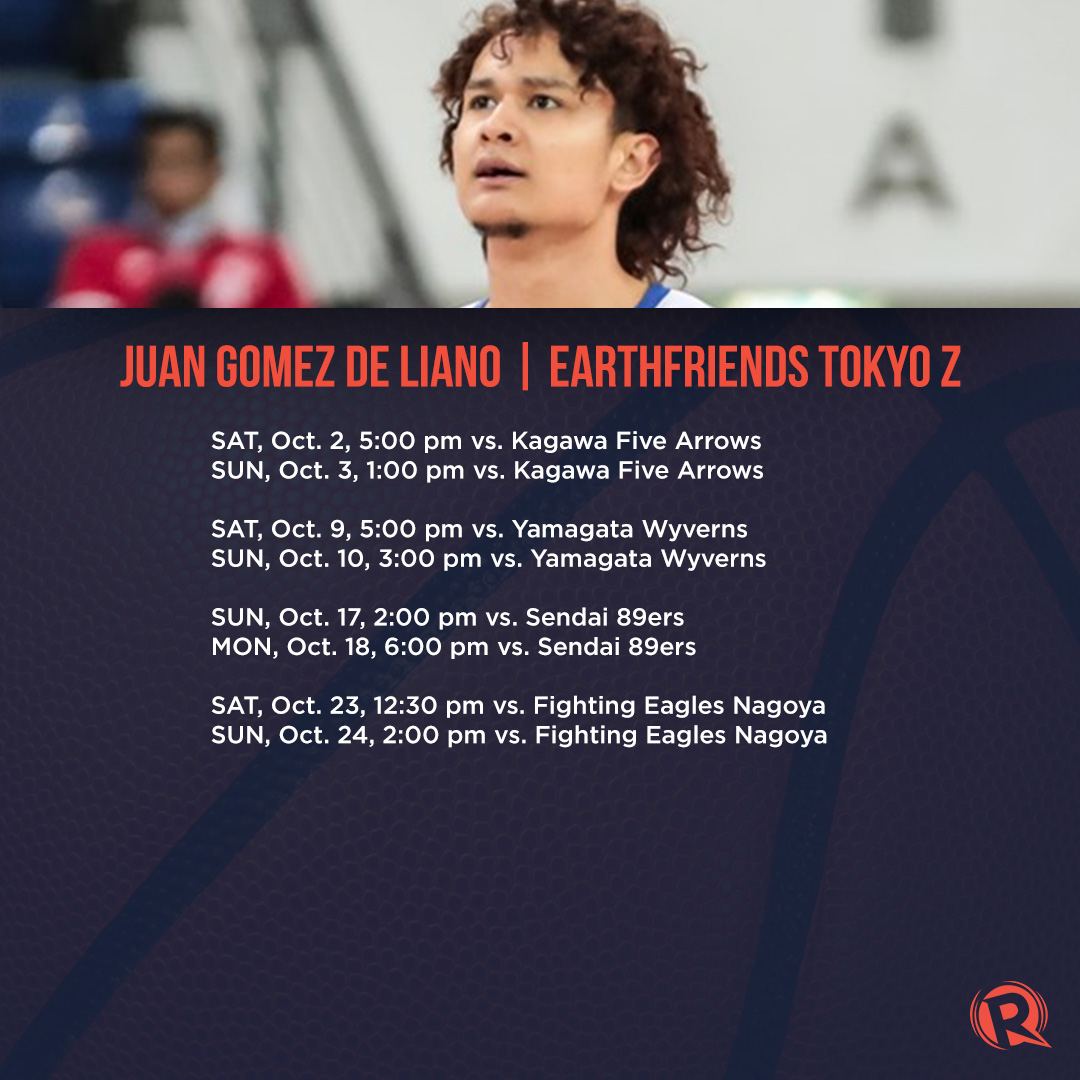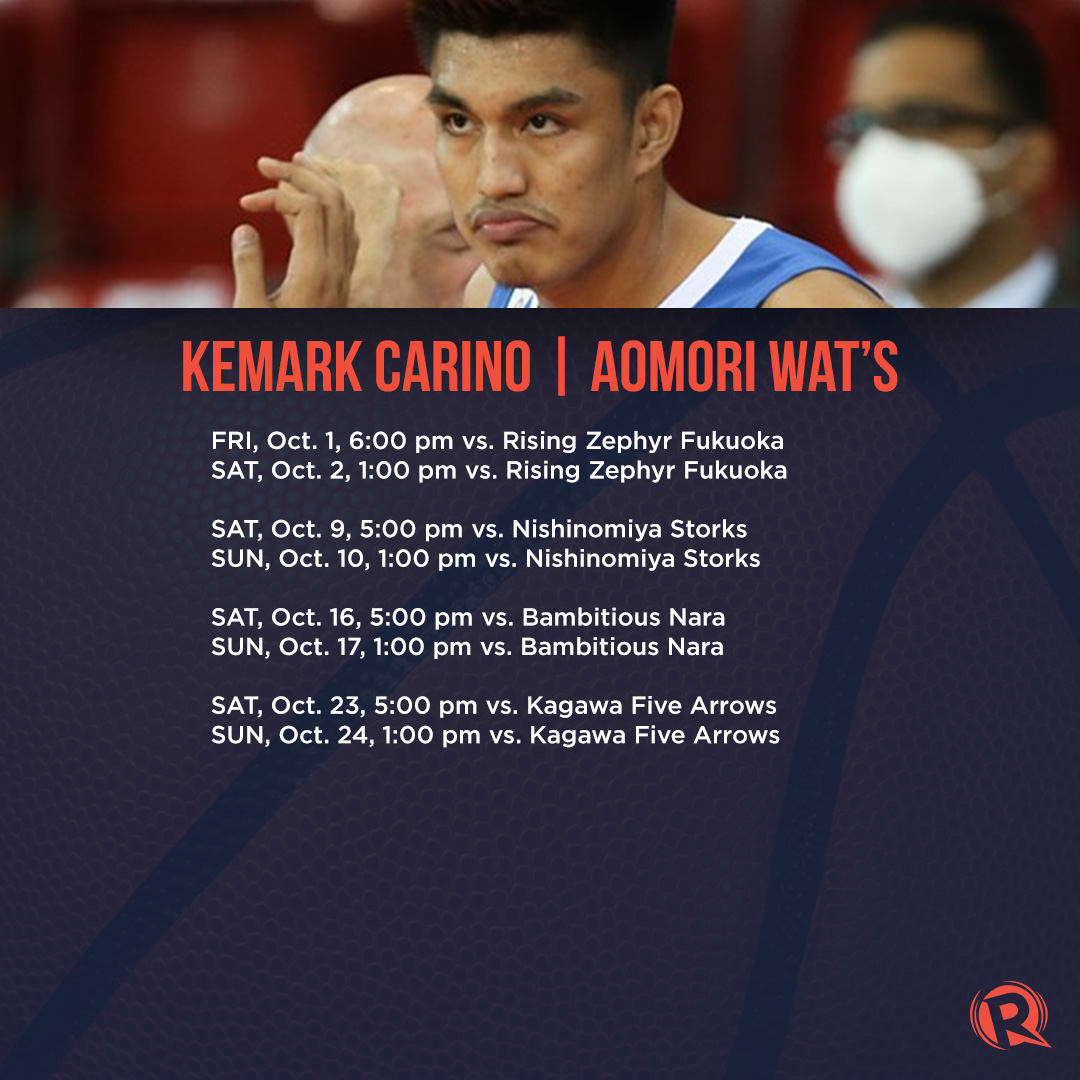 – Rappler.com