This is AI generated summarization, which may have errors. For context, always refer to the full article.
(1st UPDATE) Gilas Pilipinas faces familiar foes in the group stage of the FIBA World Cup
MANILA, Philippines – Lady luck smiled on Gilas Pilipinas.
Gilas Pilipinas faces familiar foes in the group stage of the FIBA World Cup as it got bunched with Italy, Dominican Republic, and Angola in Group A following the draw at the Araneta Coliseum on Saturday, April 29.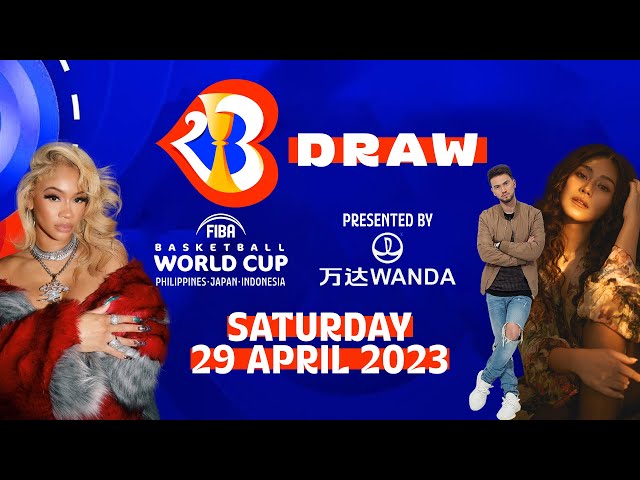 Preview
Gilas Pilipinas needs luck on its side as it hopes for a less intimidating group in the FIBA World Cup.
The groupings for the global hoops showdown will be determined on Saturday, April 29, through a draw at the Araneta Coliseum, which will serve as one of the venues for the games when the World Cup tips off in August.
Eight groups of four teams will be formed out of the 32 participating nations, composed of seven from the Americas, five from Africa, six from Asia, two from Oceania, and 12 from Europe.
As one of the host countries, the Philippines has been placed in Pot 1 together with defending champion Spain, USA, and Australia – meaning Gilas Pilipinas will not be grouped with the top three squads in the FIBA rankings.
The rest of the eight pots for the draw were decided in order of the FIBA rankings from the highest-ranked to the lowest-ranked teams.
Pots 1, 3, 5, and 7 will supply Groups A, C, E, and G, while teams from Pots 2, 4, 6, and 8 will be drawn to Groups B, D, F, and H.
The draw follows a geographical distribution as at least one but a maximum of two teams from Europe and no more than one team from Africa, the Americas, Asia, and Oceania will be picked in each group.
With that format, the teams that may be bunched with the Philippines include world No. 9 Greece, No. 10 Italy, No. 11 Germany, No. 13 Brazil, No. 23 Dominican Republic, No. 24 Finland, No. 26 New Zealand, No. 41 Angola, and No. 42 Ivory Coast.
In the previous World Cup in China, Gilas Pilipinas bowed out in the first round after going winless in its group made up of Serbia, Italy, and Angola.
The draw will start at 7:30 pm.
Please refresh this page for updates.
A Twitter List by RapplerSports
– Rappler.com