In an Olympics for the books, the Tokyo Games captured the attention of the entire world with stories of triumph, tragedy, and more
Drama and action filled the Tokyo Olympics as the best athletes put on show-stopping performances that gave people some sort of a breather amid the coronavirus pandemic.
In an Olympics for the books, the Tokyo Games captured the attention of the entire world with stories of triumph, tragedy, and more.
Here are the highs and lows of the Tokyo Olympics:
Diaz propels Philippines to best Olympic showing
After nearly a century, the Philippines captured its first Olympic gold courtesy of weightlifting star Hidilyn Diaz, who ruled the inaugural women's 55kg division.
The Zamboangueña set two Olympic records of 127kg on the clean and jerk and 224kg on the total lift as she edged heavy favorite and world record holder Liao Qiuyun of China.
But more than ending the Philippines' long quest for gold, Diaz also inspired the entire Filipino contingent to strive for a medal.
Her historic triumph fueled the other 18 Filipino athletes in Tokyo, notably boxers Nesthy Petecio, Carlo Paalam, and Eumir Marcial.
Petecio clinched a silver in the women's featherweight event and Paalam also delivered another silver for the national boxing team in the men's flyweight class.
Meanwhile, Marcial pocketed a bronze in the men's middleweight division.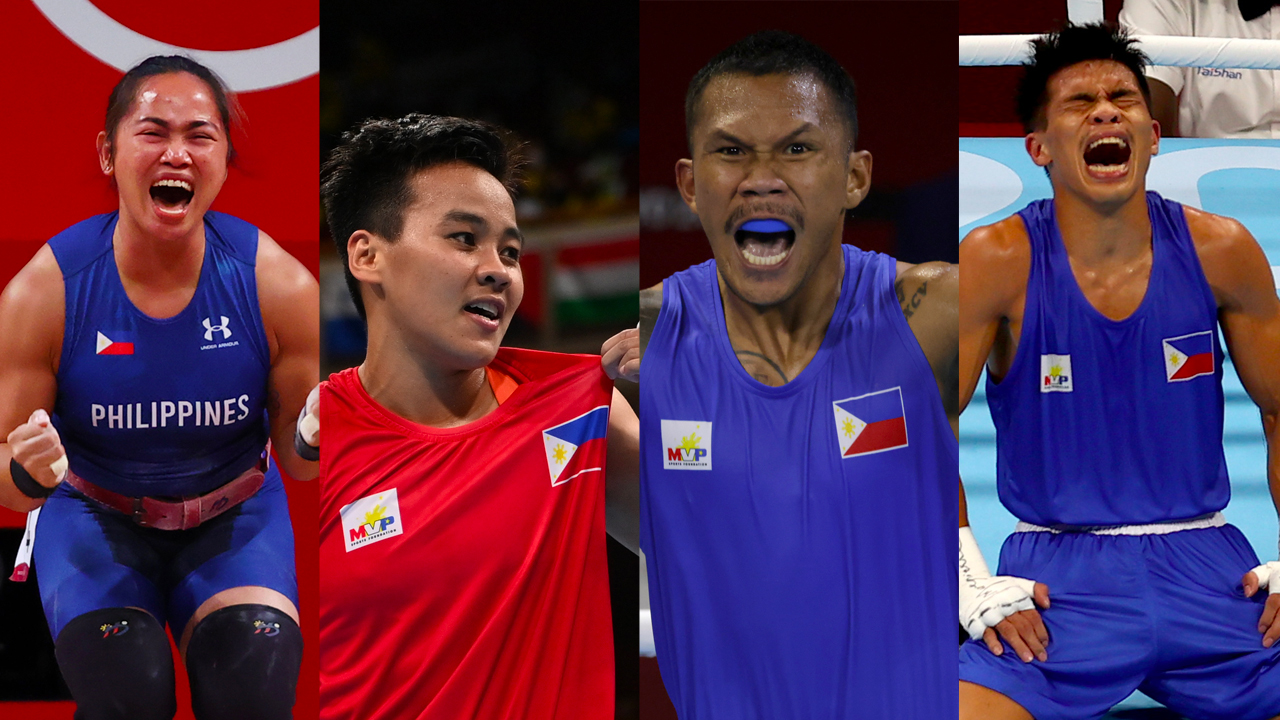 With a 1-2-1 gold-silver-bronze finish, the Philippines netted its biggest Olympic medal haul and placed 50th in the medal tally – its highest Olympic ranking since the 1988 Seoul Games.
Also, the country wound up as the best performing Southeast Asian nation, besting Indonesia, Thailand, and Malaysia.
COVID denies athletes of Olympic dream
Years of hard work went down the drain for several athletes who were forced to forfeit their events after testing positive for the coronavirus.
USA's Coco Gauff withdrew from Tokyo just days before the Olympics kicked off due to a positive COVID test as she joined a number of high-profile tennis players who skipped the Games.
Washington Wizards ace Bradley Beal also got ruled out for the Olympics after entering health and safety protocols.
Beal missed out on what could have been his first Olympic gold as Team USA topped the men's basketball tournament for the fourth straight edition.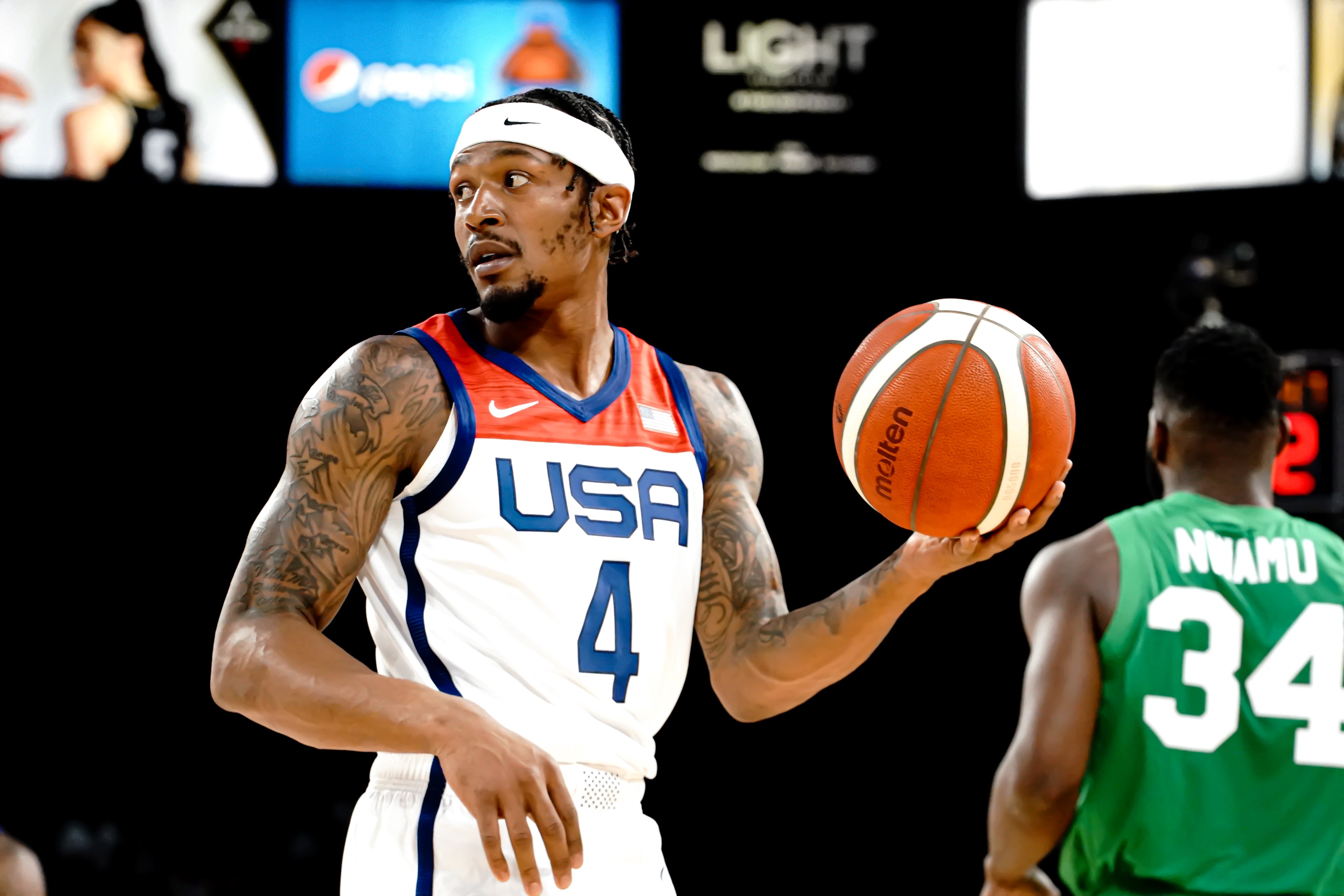 Although already in Tokyo, American pole vaulter Sam Kendricks did not get a shot at improving on his bronze-medal finish in the 2016 Rio de Janeiro Games as he tested positive for the virus alongside Argentina's German Chiaraviglio.
Other athletes who dropped out of the Games due to COVID include Algerian weightlifter Walid Bidani, Dutch tennis players Jean-Julien Rojer and Wesley Koolhof, and German cyclist Simon Geschke.
Some athletes, though, did not go home empty-handed despite testing positive for the virus.
Italian rower Bruno Rosetti still netted a bronze even after missing the final of the men's coxless four as his team finished third.
Didal captures international hearts
Filipina skateboarder Margielyn Didal did not win a medal in Tokyo, but she earned the respect and admiration of fans from all over the world.
As skateboarding debuted in the Olympics, Didal not only dazzled with her skills but also with her carefree personality.
The reigning Asian Games champion endeared herself to fans as she playfully photobombed her fellow competitors and even recorded a TikTok video with silver medalist Rayssa Leal of Brazil.
Her infectious energy reached the other side of the world, with Brazilians flocking her Instagram account to drop comments of affection.
During the competition, the Cebuana proved to be a true sport as she continued to flash a bright smile despite several falls and stumbles in the final, where she finished seventh overall.
Teens rule
As some teenagers showed in Tokyo, there are no age restrictions when it comes to winning.
Thirteen-year-old skateboarder Momiji Nishiya of Japan became the youngest gold medalist in Tokyo after she aced the women's street event.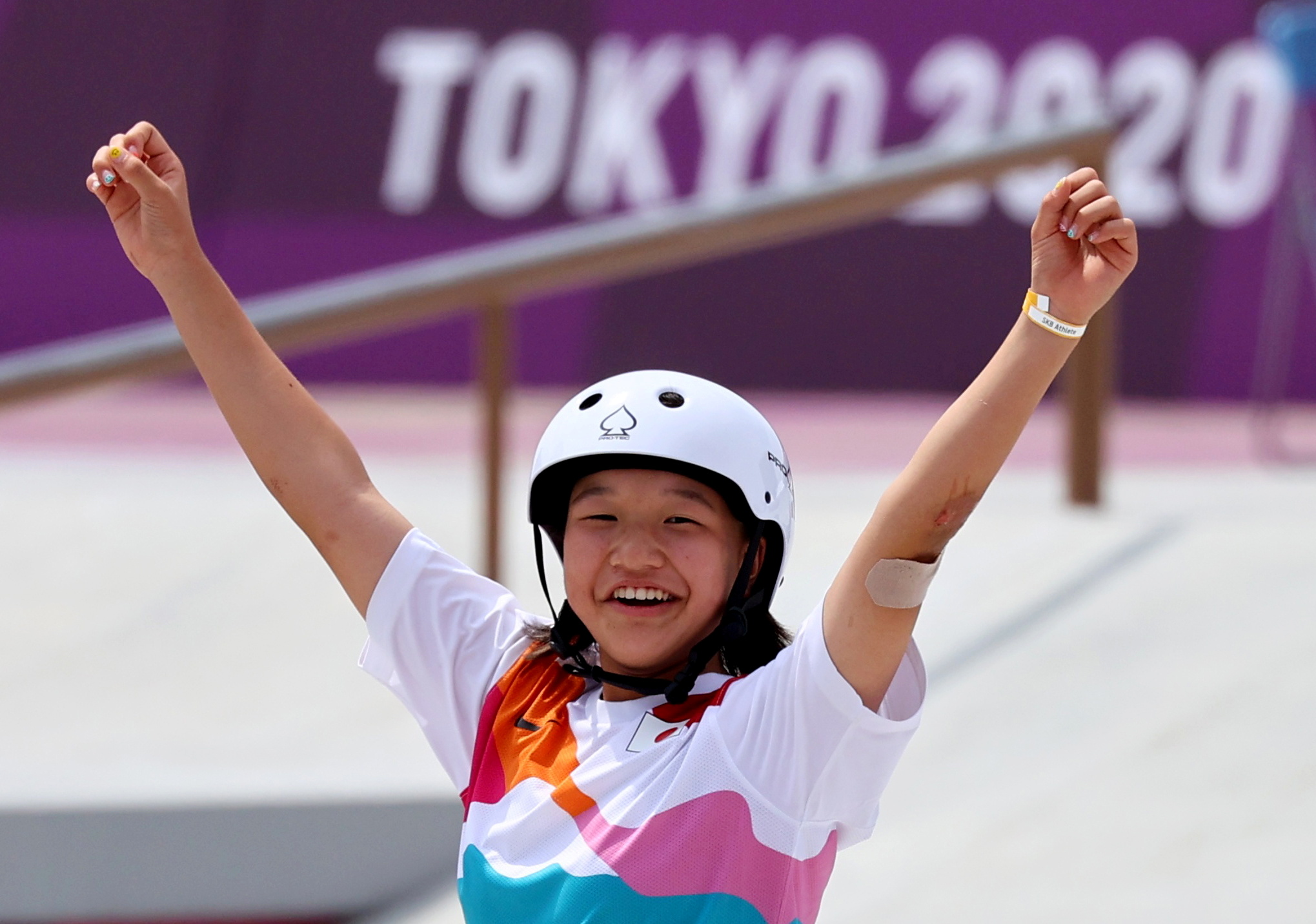 Leal, who is also 13 years old, finished behind Nishiya for the silver.
Japan dominated skateboarding with their young talents, with 12-year-old Kokona Hiraki bagging silver in women's park and 16-year-old Funa Nakayama grabbing bronze in women's street.
Over in diving, 14-year-old Quan Hongchan – the youngest athlete in the Chinese delegation in Tokyo – won the women's 10m platform by a landslide with a near-perfect performance.
Quan earned straight scores of 10 from all seven judges in two of her dives as she tallied 466.20 points, shattering the previous Olympic record of 447.70 points set by compatriot Chen Ruolin.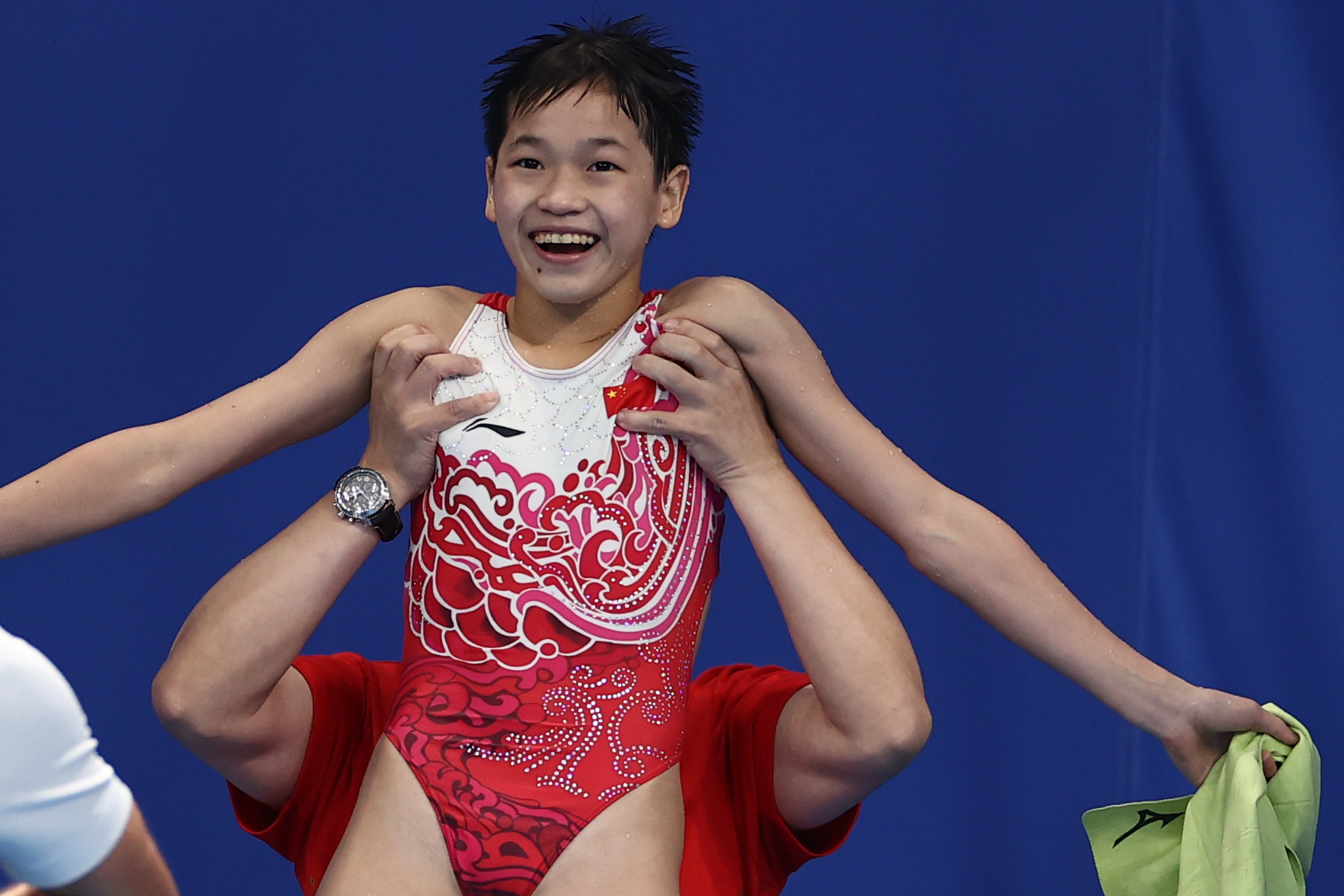 The future looks bright for the mighty USA swimming team after 17-year-old Lydia Jacoby copped the gold in the women's 100m breaststroke.
Jacoby also nailed a silver in the women's 4x100m medley.
Age is just a number
While teens earned respect in Tokyo, several battle-worn athletes showcased they still have plenty of gas left in the tank.
Case in point was 35-year-old Allyson Felix, who became the most decorated woman in Olympic track and field history as she amassed a record of 11 medals over four Summer Games.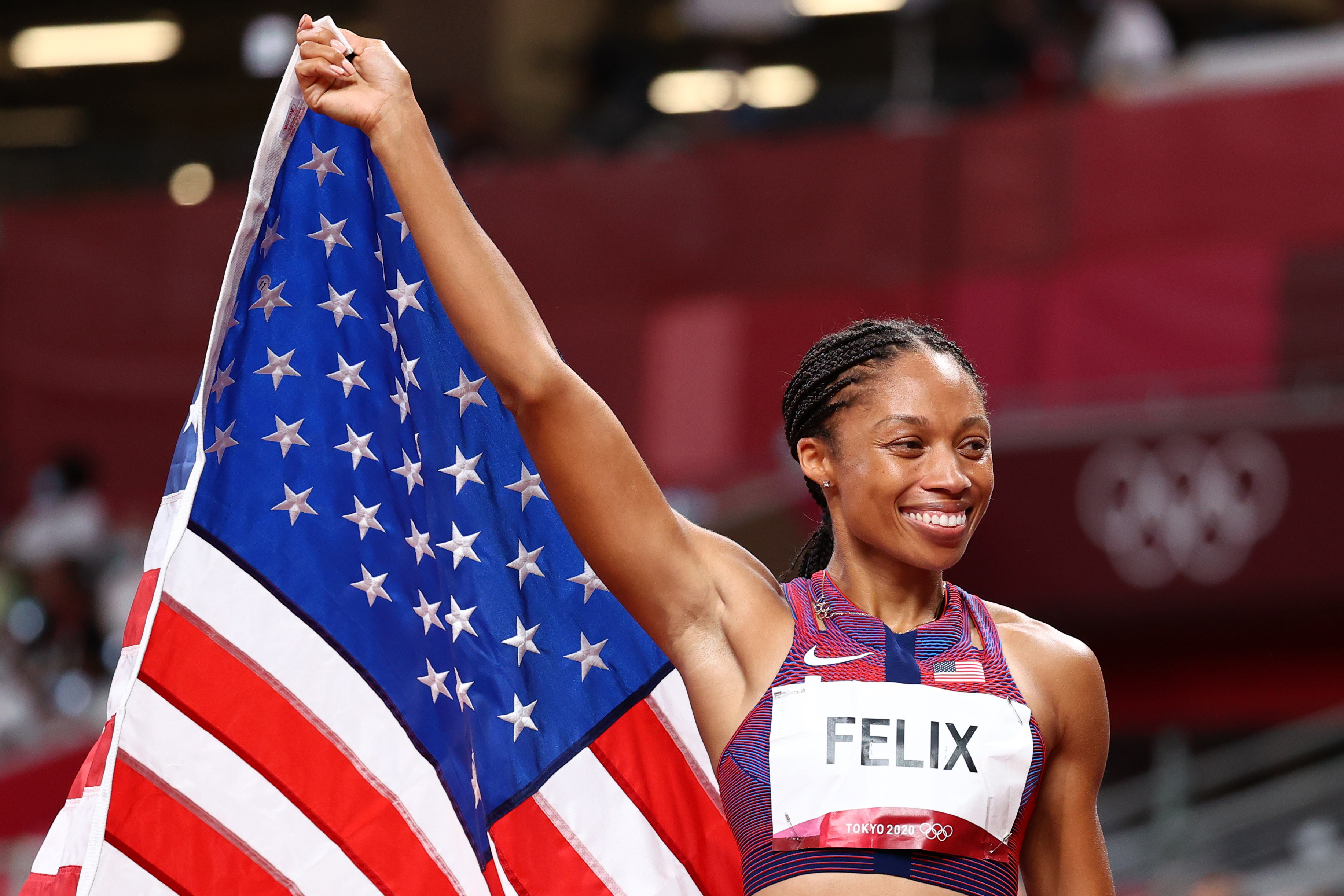 The American sprinter bagged a bronze in the women's 400m event and capped her Olympic career with a gold in the women's 4x400m relay race.
Eliud Kipchoge further solidified his case as arguably the greatest marathoner in the modern era as he won gold for the second consecutive Olympics at age 36.
The Kenyan great bested his time of 2:08:44 in Rio with 2:08:38 in Tokyo to become only the third person in history to defend their gold medal in Olympic men's marathon.
At age 52, German equestrienne Dorothee Schneider emerged as the oldest gold medalist in Tokyo as she reigned supreme in team dressage with Jessica von Bredow-Werndl and Isabell Werth.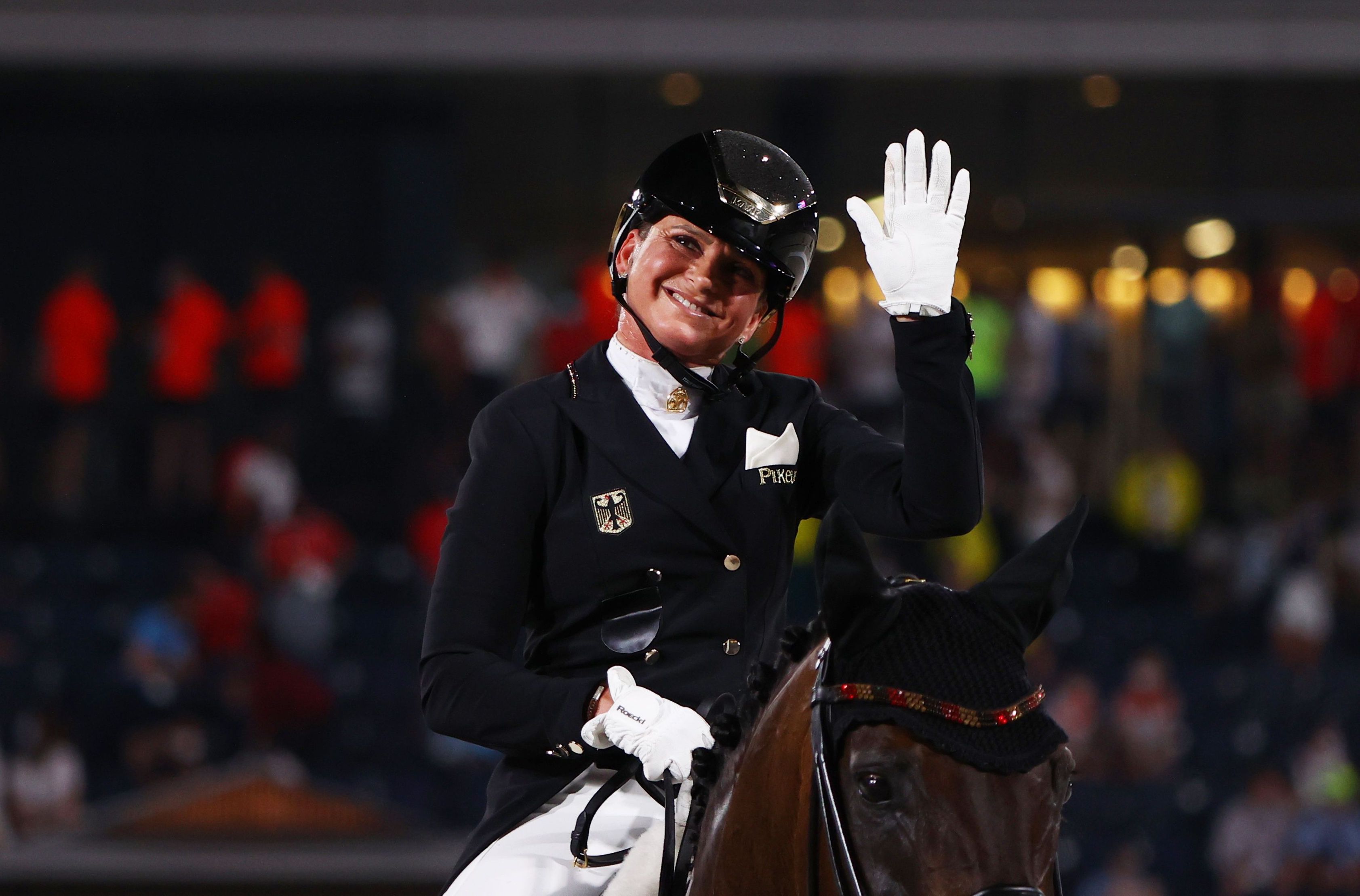 Werth is also 52, only months younger than Schneider.
It was also in equestrian where the oldest medalist in Tokyo came from, with 62-year-old Andrew Hoy of Australia nabbing silver in team eventing and bronze in individual eventing in his eighth Olympic appearance.
Gender issues take spotlight
The Tokyo Olympics found itself in hot water in February after former organizing committee chief Yoshiro Mori made sexist remarks about women talking too much.
Mori eventually stepped down following the backlash.
To promote gender equality in the Games, the International Olympic Committee encouraged participating countries to have a male and female flag bearer in the opening ceremony for the first time.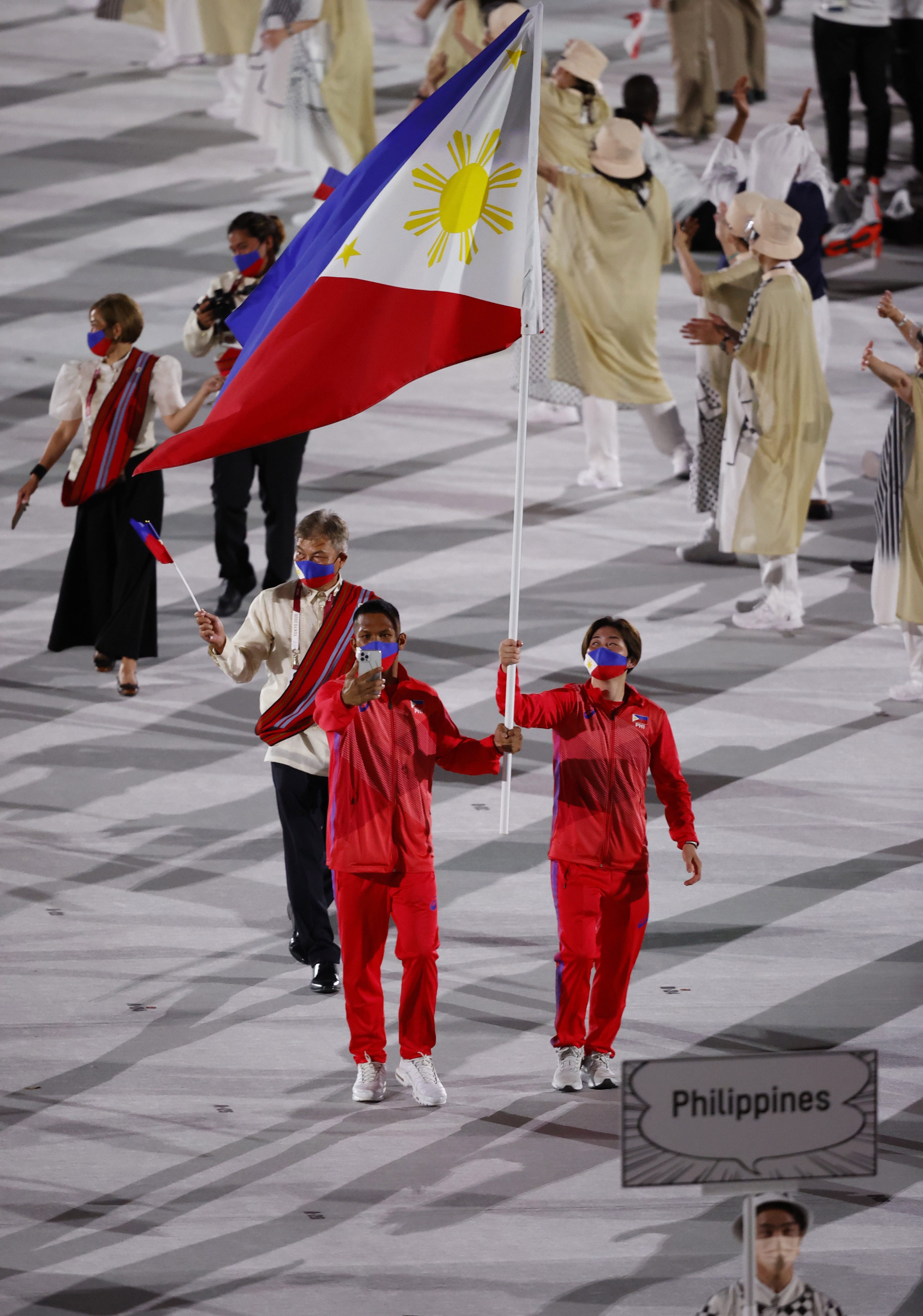 Gender issues took the spotlight as at least 183 members of the LGBTQ+ (lesbian, gay, bisexual, transgender, queer+) community participated in Tokyo, according to Outsports.
That included New Zealander weightlifter Laurel Hubbard, who became the first openly transgender athlete to compete in the Olympics.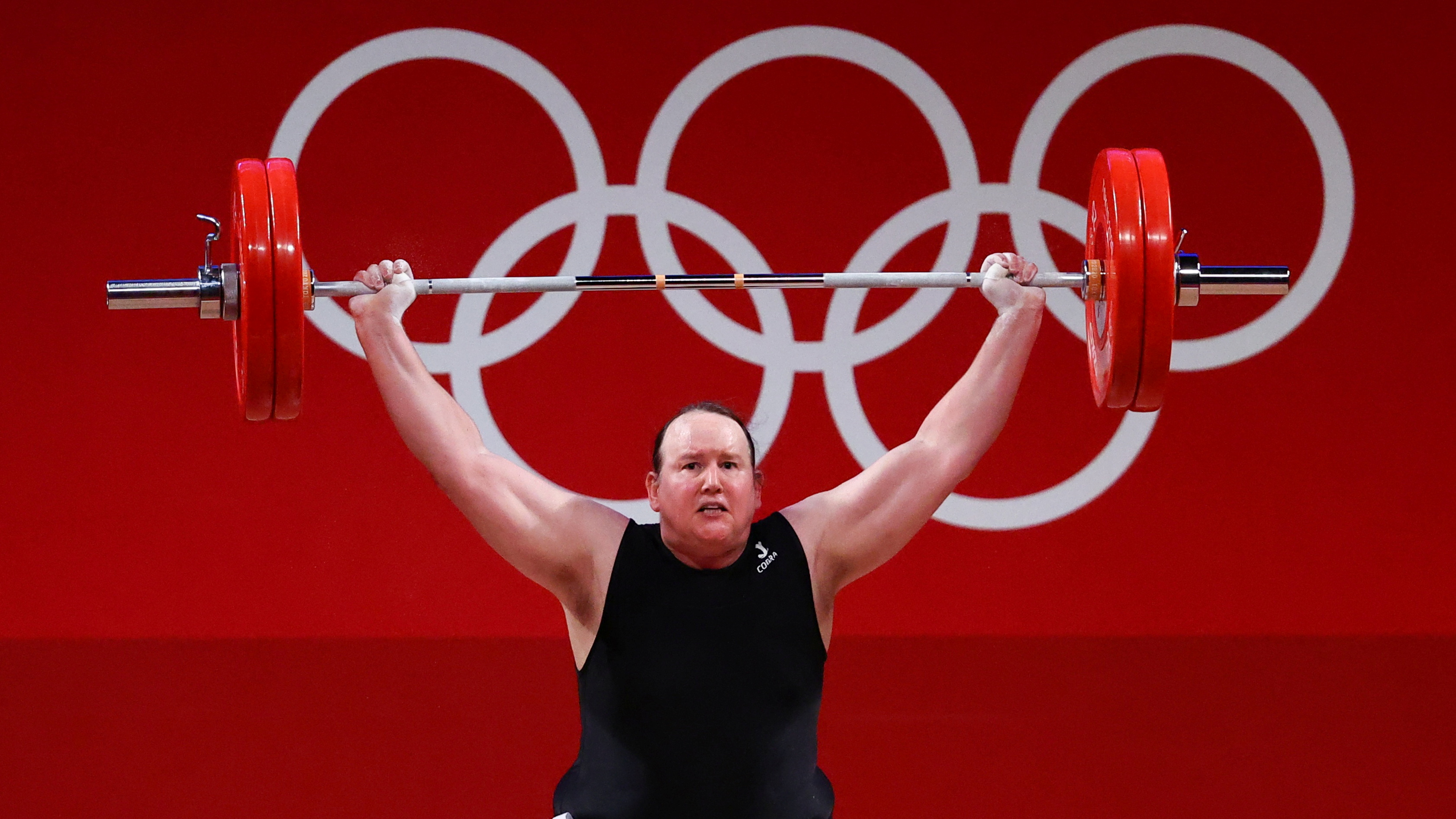 Her inclusion drew polarizing comments as some praised it as a win for the trans community, while others questioned the fairness of an athlete who underwent male puberty competing against women.
Hubbard saw action in the women's +87kg event but tallied a "did not finish" after failing to clear all of her three snatch attempts.
One of the most prominent LGBTQ+ athletes in Tokyo, diver Tom Daley of Great Britain finally won a gold in his fourth Olympics after he and partner Matty Lee topped the men's 10m synchronized event.
"I feel incredibly proud to say that I am a gay man and also an Olympic champion," Daley said.
Petecio also offered her silver-medal win to the LGBTQ+ community, saying gender identity should never be a hindrance when chasing a dream.
"No matter what our gender is, as long as we have a dream, we fight. Ignore people who bring you down and the things they say," Petecio, the first Filipina medalist in Olympic boxing, said in Filipino.
Philippines' young guns show promise
Although some of the Philippines' young guns did not return home with a medal, they still submitted encouraging performances in Tokyo.
Gymnast Carlos Yulo fell just a hairline short of a bronze in men's vault as he settled for fourth place in the finals.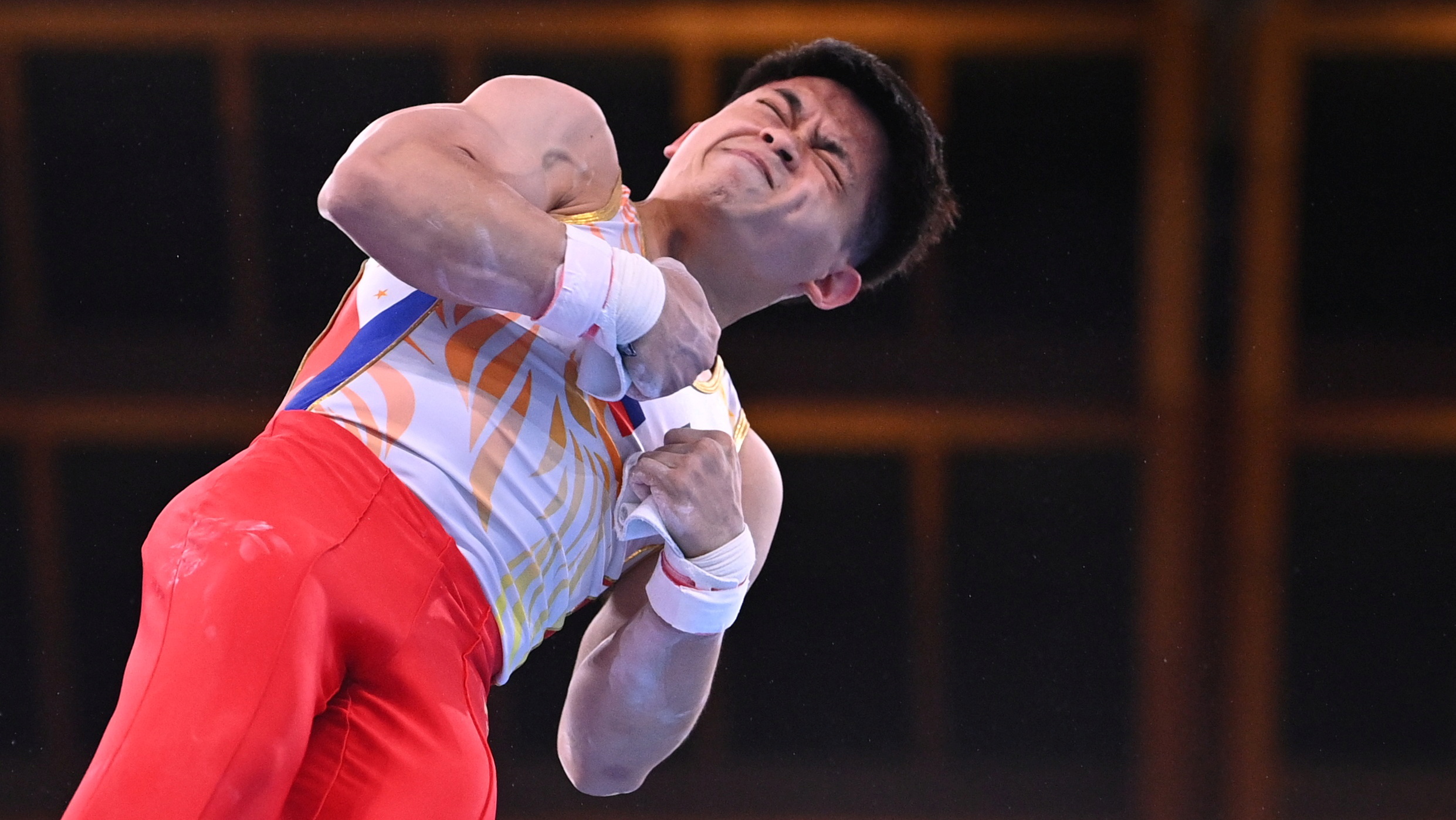 The 21-year-old Yulo recorded an average of 14.716 from his two vaults, only .017 behind bronze medalist Artur Davtyan of Armenia.
Yuka Saso, the youngest in the Filipino contingent at 20, made a strong push for a medal in women's individual golf as she bucked a poor start in the four-round event.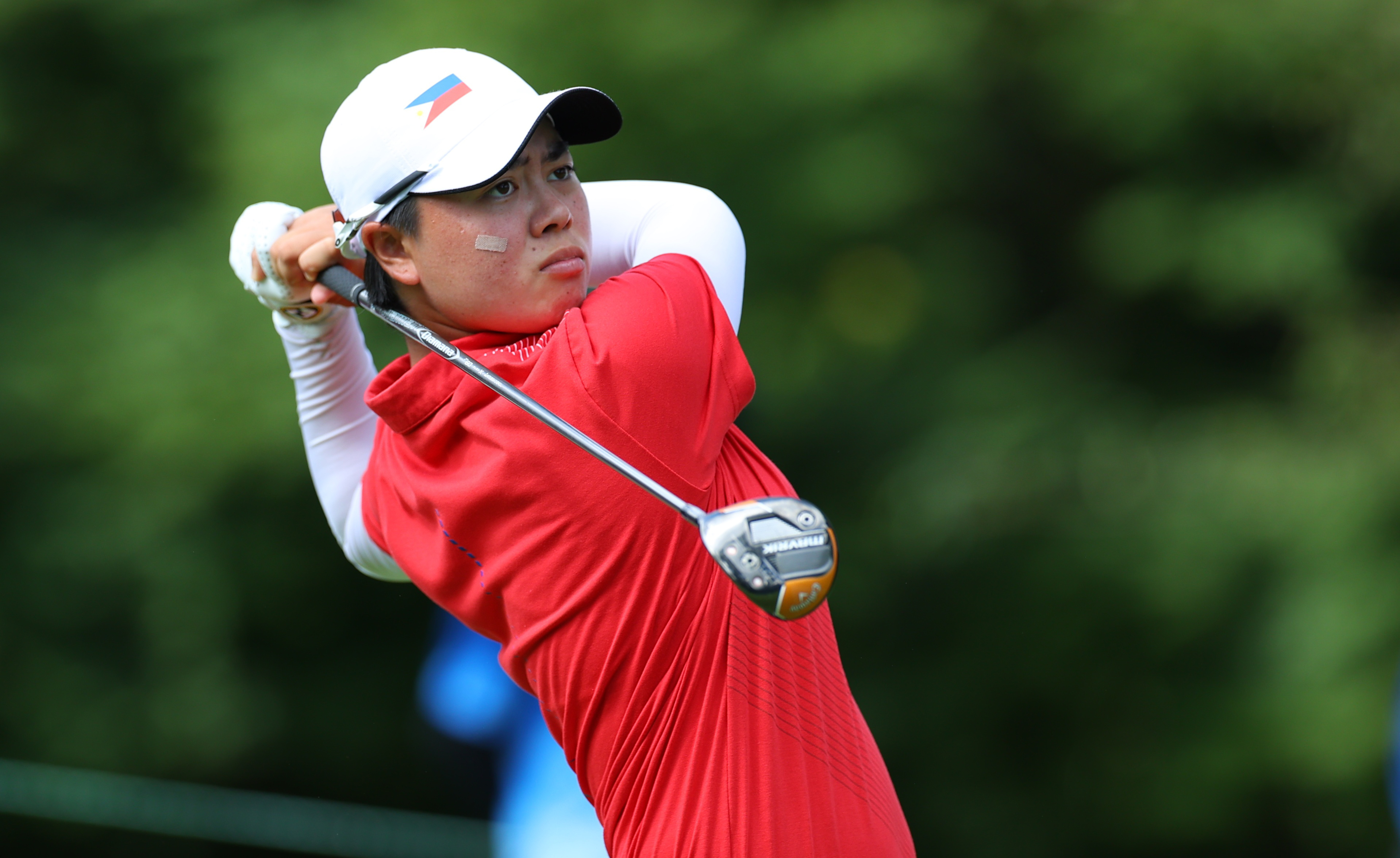 After finishing the first round at joint 47th, the reigning US Women's Open champion concluded her Tokyo stint at joint 9th place.
Weightlifter Elreen Ando also showed promise as she finished seventh in the women's 64kg division in just her first Olympics.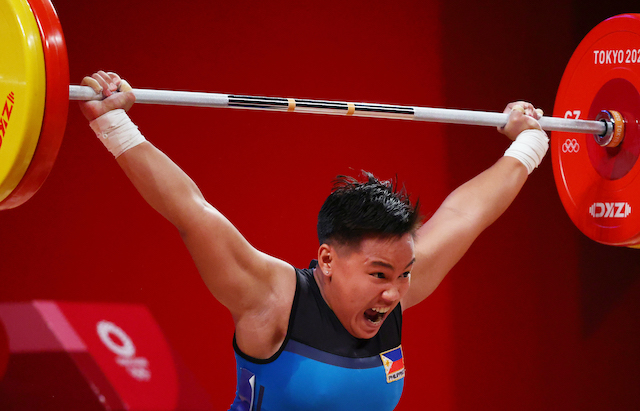 The 22-year-old cleared 100kg on the snatch, 122kg on the clean and jerk, and 222kg on the total lift, which all eclipsed her previous personal records.
Tantrums and punches
It is not unusual that emotions get the best of athletes on a stage as grand as the Olympics.
Some, though, went too far.
Disappointed by his play, Serbia's Novak Djokovic threw a tantrum in the bronze-medal match of the men's singles tennis event against Spain's Pablo Carreño Busta.
The world No. 1, who suffered a shock loss to Germany's Alexander Zverez in the semifinals, tossed his racket onto the empty stands and smashed it against the net post.
After failing to nail a medal following his three-set loss to Carreño Busta, Djokovic then decided to withdraw in the mixed doubles bronze-medal match, citing a shoulder injury.
With Djokovic pulling out, his partner Nina Stojanovic missed out on a chance to win a medal.
Tempers also flared in boxing after France's Mourad Aliev got disqualified in his men's super heavyweight quarterfinal duel against Great Britain's Frazer Clarke for what the referee deemed as an intentional headbutt.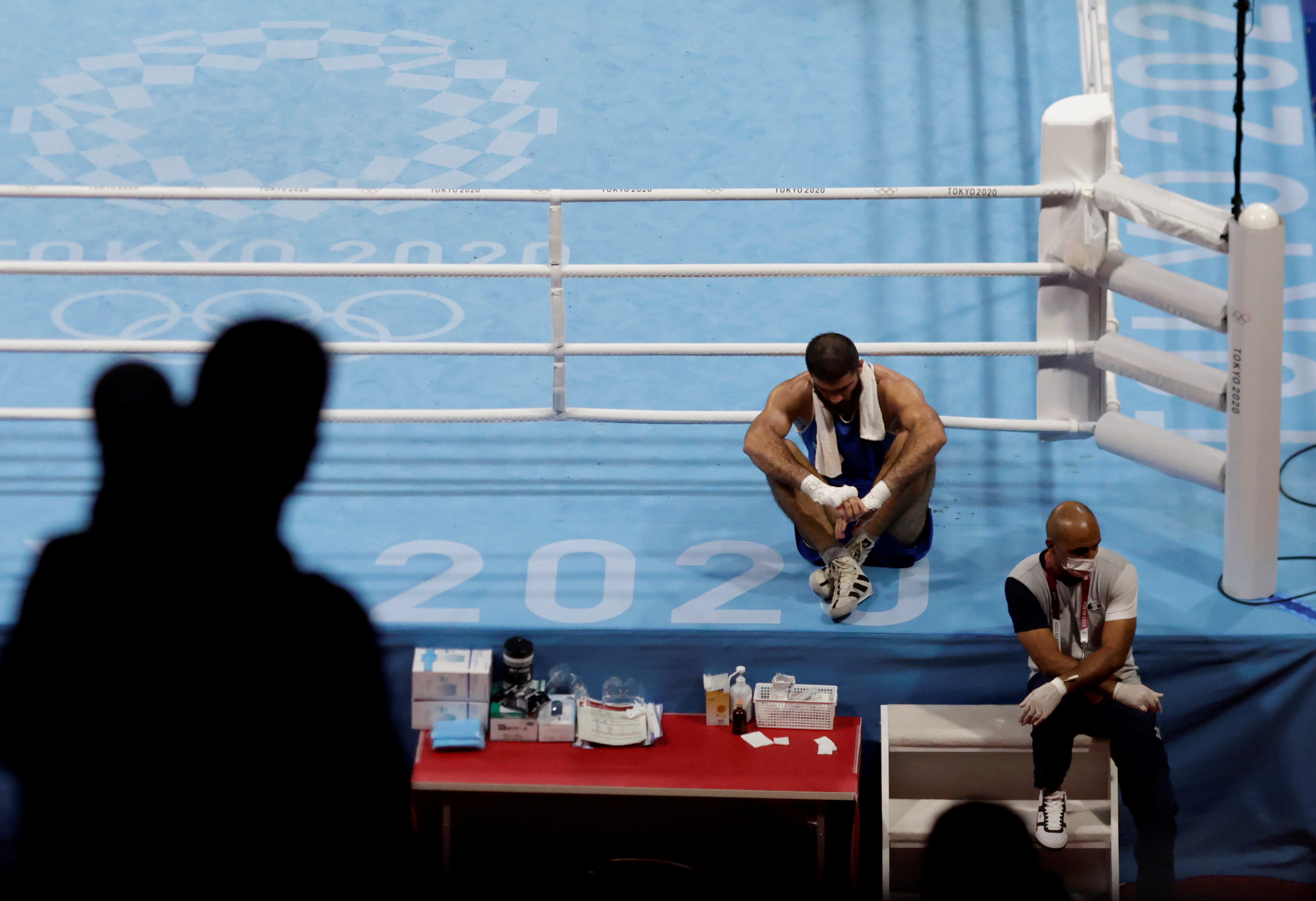 Aliev spat out his mouth guard and punched a TV camera in dismay over the decision and staged an hour-long ringside sit-in as protest to his disqualification, which prevented him from winning at least a bronze.
In another moment of frustration, Germany's modern pentathlon coach Kim Raisner got disqualified after punching a horse and urging rider Annika Schleu to hit it too.
Schleu built a sizable lead in the women's modern pentathlon until she faced problems in the show jumping event as her horse, Saint Boy, misbehaved and refused to jump.
This prompted Raisner to tell a crying Schleu to hit the horse.
Raisner punched the horse herself above its back leg.
Athletes give athletes love
Even in the heat of intense competition, athletes in Tokyo proved sportsmanship and respect still prevail.
Just ask South African swimmer Tatjana Schoenmaker, who shared a hug with her competitors after realizing she shattered the world record in the women's 200m breaststroke.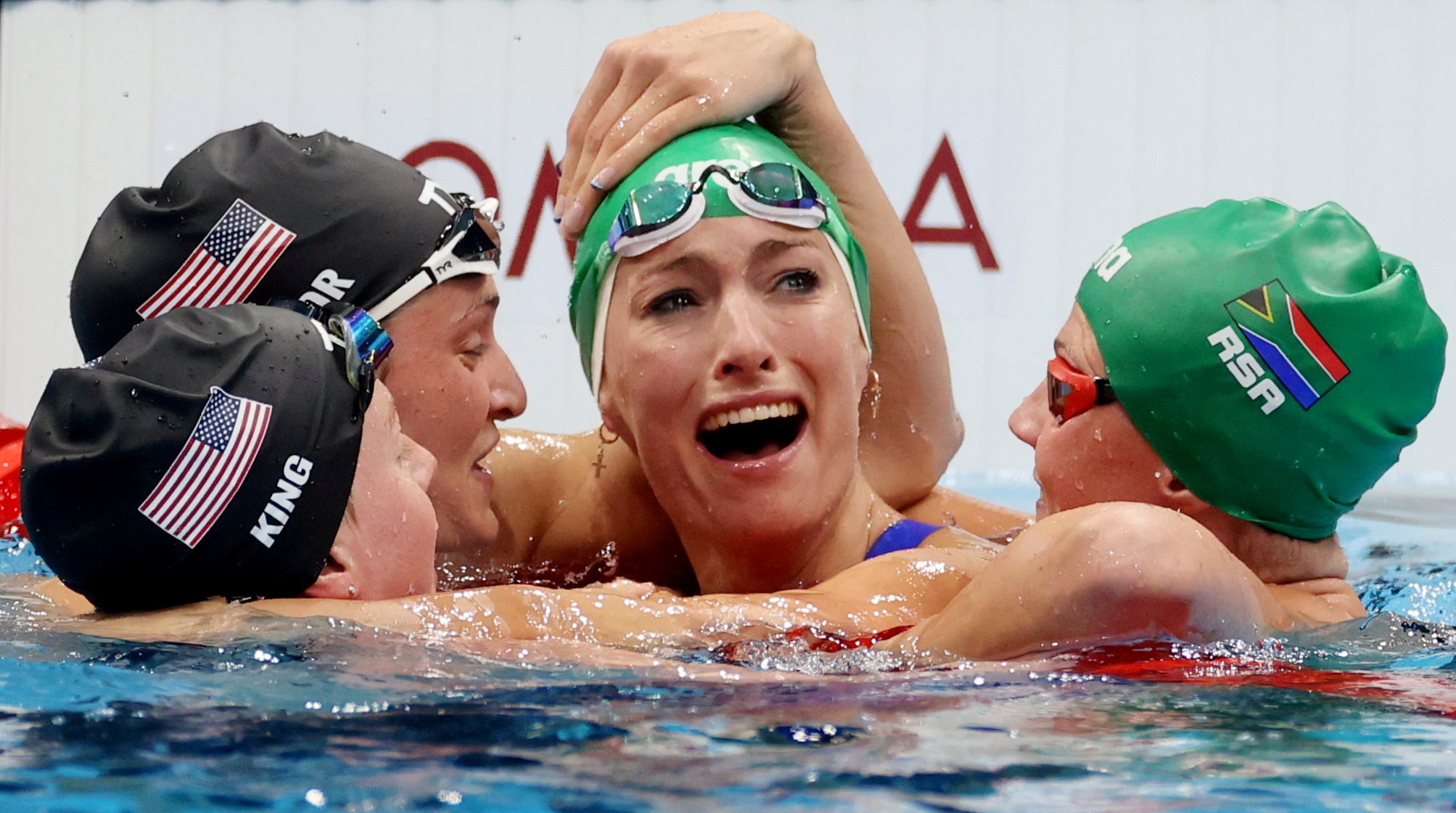 Schoenmaker, who clocked in 2:18.95 for the new world record, received an embrace from Americans Lilly King and Annie Lazor, who settled for silver and bronze, respectively, and South African teammate Kaylene Corbett.
Over in athletics, Qatar's Mutaz Essa Barshim and Italy's Gianmarco Tamberi agreed to share the men's high jump gold in a heart-tugging moment between longtime friends and rivals.
After both failed to clear the tiebreaker height following three attempts, Barshim and Tamberi opted to skip the jump-off as they both clinched gold.
It was the first time since 1912 that an Olympic gold medal was shared in track and field.
"This is a dream come true. It is the true spirit, the sportsman spirit, and we are here delivering this message," Barshim said.
Love and support poured in for American gymnast Simone Biles from fans and competitors after she decided to withdraw from her events due to a case of "twisties" – a mental block that causes loss of control mid-air.
Biles, touted as the greatest gymnast of all time, spoke about her mental health issues and her struggles dealing with the pressure of winning.
"To bring the topic of conversation on mental health to light means the world to me because people have to realize that at the end of the day we're humans, we're not just entertainment," Biles said.
As Biles decided to compete in the women's balance beam finals, some of her teammates and rivals lined up to congratulate her after her routine.
Biles won bronze to bring her Olympic medal collection total to seven.
Domination in Tokyo
Winning any medal in the Olympics is already considered a major feat, but a handful of athletes just have a penchant for greatness.
American swimmer Caeleb Dressel secured his place among the greats after a five-gold-medal tour de force in Tokyo.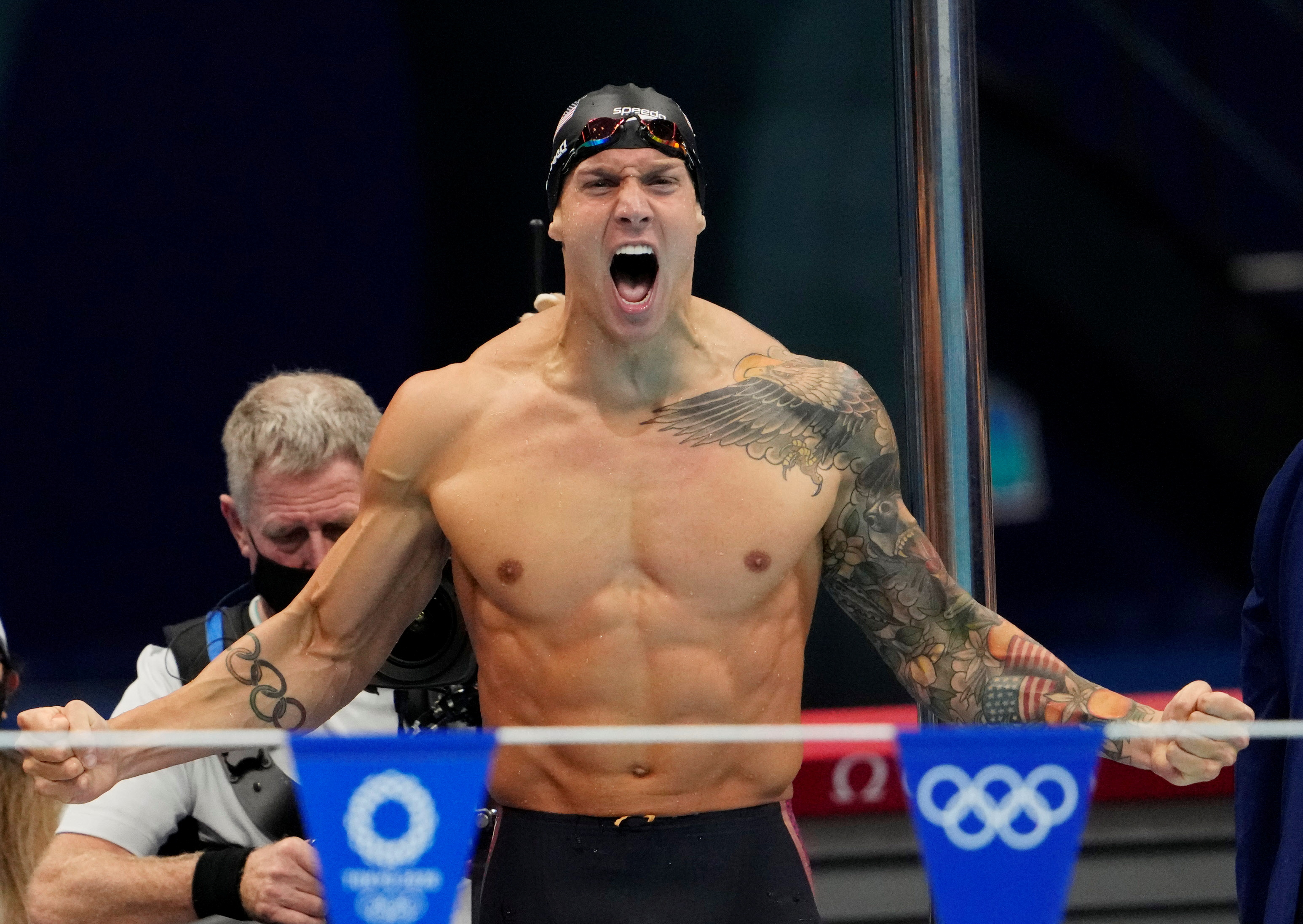 Dressel ruled the men's 100m butterfly, 100m freestyle, and 50m freestyle, and also won gold medals in the 4x100m freestyle relay and 4x100m medley relay.
He became only the fourth male in history to win five gold medals in a single Olympics, joining Michael Phelps, Mark Spitz, and Matt Biondi.
Australian Emma McKeon, meanwhile, wrapped up her Tokyo stint as the most bemedaled athlete with a record seven medals, the most by a female swimmer in a single Olympics.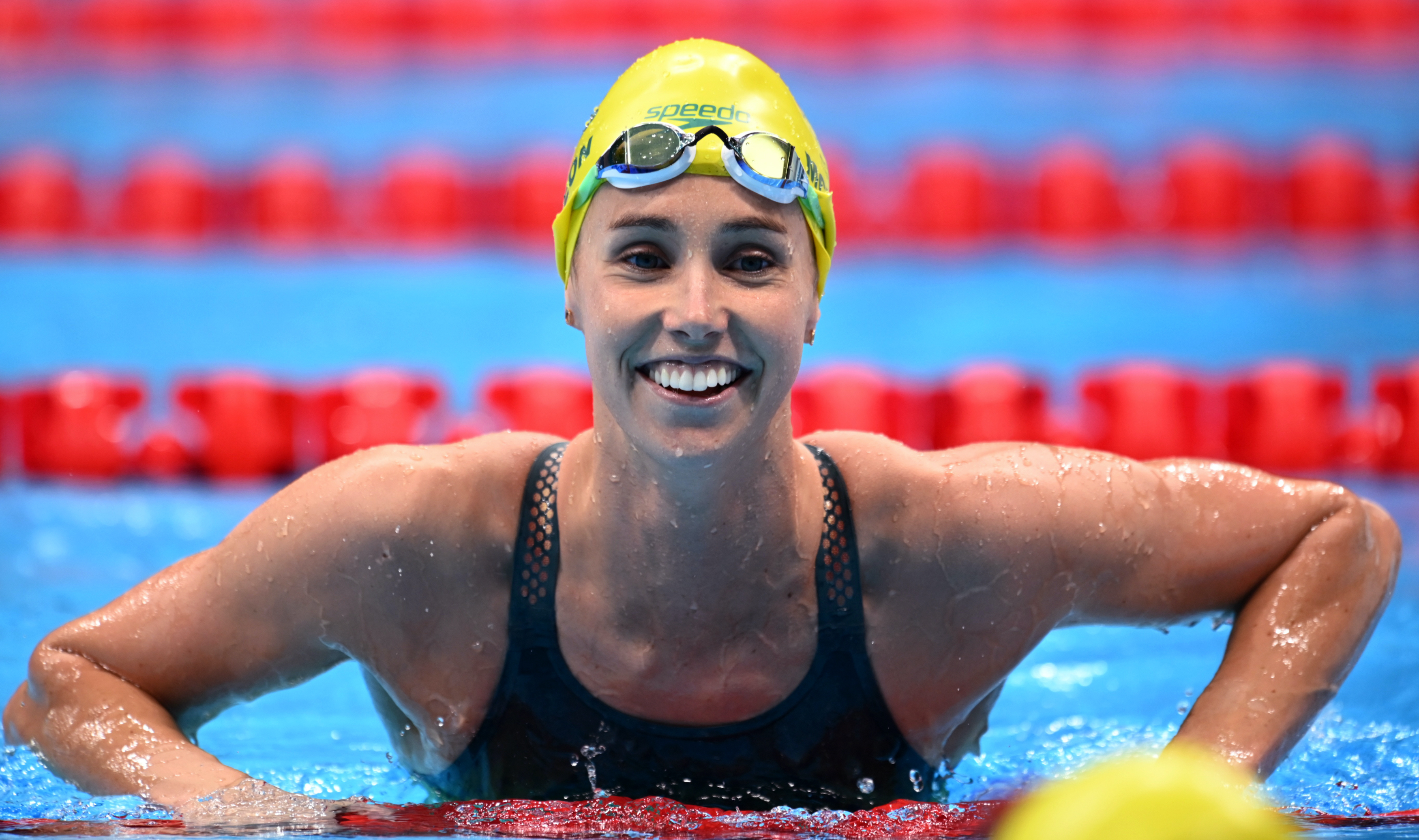 McKeon bagged golds in women's 100m freestyle, 50m freestyle, 4x100m freestyle relay, and 4x100m medley relay, and bronzes in 100m butterfly, 4x200m freestyle relay, and mixed 4x100m medley relay.
Other notable athletes who dominated their respective sports include South Korean archer An San, New Zealander canoeist Lisa Carrington, and Jamaican sprinter Elaine Thompson-Herah, who won three golds each.
Filipino athletes rake in millions
The future is in the bag for Filipino Olympic medalists as they stand to receive a combined cash reward of over P100 million.
Diaz is set for life, with her gold medal netting her a total of P55.5 million in cash incentives from the government and business tycoons.
Aside from that, Diaz will obtain a couple of residential properties and transportation vehicles.
Petecio and Paalam, meanwhile, have been promised to get P24 million each in cash rewards on top of house and lots.
Marcial will also reap the rewards of his Tokyo success: P10.5 million in cash incentives along with other rewards.
For the other 15 Filipinos who donned the national colors in Tokyo, a total of P700,000 bonus from President Rodrigo Duterte, the Philippine Olympic Committee, and MVP Sports Foundation await. – Rappler.com