The National Basketball Training Center takes its games overseas
After a pandemic-induced hiatus, the National Basketball Training Center (NBTC) is back in action with high ambitions through its plan to start the Global Games in 2022.
"It has always been NBTC's aim to identify, develop, and hone the best Filipino talents both here and abroad," said program director Eric Altamirano in the initiative's launch on Monday, September 6.
"We're hoping that the NBTC Global Games will open the door for hundreds of players overseas to showcase their talents and widen the pool for our national youth team," he added.
Before they were known worldwide for their talent and sky-high potential, Adelaide 36ers pro recruit Kai Sotto and Houston Rockets' top rookie guard Jalen Green were both showcasing their talents in the NBTC circuit.
The former NBA G League teammates even faced each other two years in a row back in 2018 and 2019, when Sotto was still part of the Ateneo Blue Eaglets, and Green was playing with FilAm Sports USA.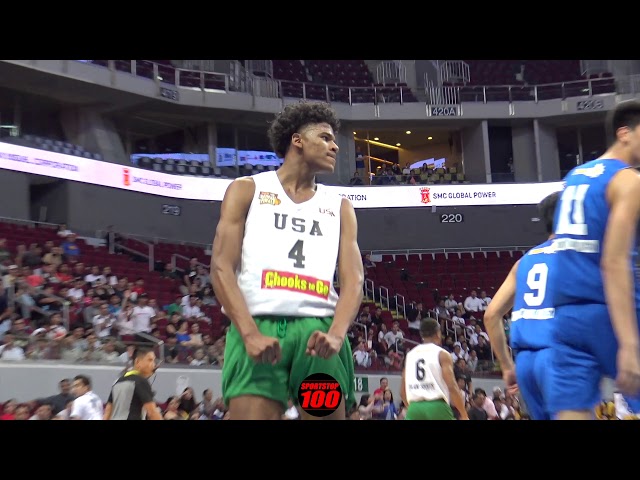 As the Philippines continues to struggle with managing the pandemic and with the slow greenlighting of sports events, the NBTC will for now oversee seven qualifiers in six countries to bring out the next crop of Filipino and Fil-foreign prospects.
Two tournaments will be held in the East Coast and West Coast in the US, while Canada, New Zealand, Australia, Italy, and Dubai in the United Arab Emirates will each host one.
Teams that win the qualifiers will then book a ticket for the 2023 NBTC League National Finals back in the Philippines at the Mall of Asia Arena if the public health crisis improves by then.
"Imagine, before, there were only a handful of teams from other countries who can be scouted, but now, with the opening of the Global Games, hundreds of potential talented players can be identified and put on the radar," said Altamirano.
In the US alone, at least 40 teams from each coast have already expressed interest.
"Our network today has widened in terms of talent identification," Altamirano continued.
In past years, the NBTC provided an avenue for Fil-foreign players to be recognized and recruited.
Just a few NBTC alumni now with collegiate teams are Ateneo's Matthew Daves (Canada), Eli Ramos, and Kai Balunggay (US); UE's Jasper Rentoy (Australia); San Beda's James Canlas (Canada); and University of Southern California's Jeron Artest (US), the Fil-Am son of NBA champion Metta Sandiford-Artest. – Rappler.com