CJ McCollum, who is averaging 26.7 points this season, joins Jusuf Nurkic in the Trail Blazers' injury list
The Portland Trail Blazers' early-season woes have gone from bad to worse after star guard CJ McCollum got ruled out indefinitely on Tuesday, January 19, following a left foot injury.
A team announcement said, the 29-year-old suffered a small hairline fracture to the lateral cuneiform in his left foot and a mid-foot sprain, and he would be reevaluated after one month. Initial reports were more positive and only had McCollum out for a week.
This comes at a really bad time for the Blazers as not only have they already lost star big man Jusuf Nurkic for at least two months with a broken wrist, but McCollum is also having a career year so far prior to the injury.
Through 13 games, the 6-foot-4 guard is averaging a career-high 26.7 points to go with 5.0 assists, 3.9 rebounds, and 1.3 steals.
Just two games into the season, McCollum erupted for 44 points and a career-best 9 threes in a 128-126 win against the Houston Rockets.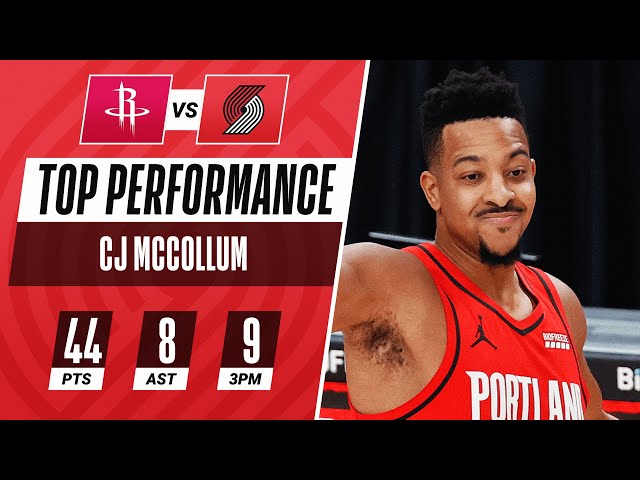 These averages are the closest McCollum has gotten so far to equaling the production of his All-NBA backcourt mate Damian Lillard, who is norming a team-high 27.6 points and 6.8 dimes.
Reserve swingman Rodney Hood started in McCollum's place for Tuesday's game and dropped 21 points in a forgettable 104-125 loss against the San Antonio Spurs. Streaky scorer Gary Trent Jr is also expected to pick up the slack in the shooting guard position.
With the loss, the Blazers now hold an 8-6 record, tied with the Spurs for 5th place in the Western Conference. – Rappler.com