Damian Lillard has helped transform the reputation of attempting logo-distanced bombs from gimmick to lethal weapon
There are moments when a remarkable individual's ability to reach top-shelf, edge-of-your-seat, knees-to-your-chest level of ridiculousness makes one believe in the incredible potential and prowess of human beings on this Earth.
Damian Lillard is one of those exquisite people, who, thankfully, selected his impeccable work ethic to perfect shooting a basketball in a hoop, among other talents.
The Oakland born and bred NBA superstar stole the show in the 2021 NBA All-Star Game, despite getting on his flight back to Portland afterwards without the shiny MVP trophy that instead went to the "perfect" Giannis Antetokounmpo. 
One thing's for sure: Lillard dominated the highlight clips, a number of which you can expect to eventually land on NBA TopShot.
"I think that would be pretty popular," he said.
Dame – aka Logo Lillard – displayed the type of long range-shooting capabilities he's become a patriarch for in collaboration with that other historically great shooter who resides in The Bay and whose last name is a kind of sauce this writer can never have enough of. 
Once upon a time, halfcourt shots were a prayer; in fortunate cases for the shooter, it was a miracle granted.
Lillard and Steph Curry have changed that notion by transforming the reputation of attempting logo-distanced bombs from gimmick to lethal weapon.
Innovative ideas seem absurd at first, until they're not. The same is the case in sports.
But this was still absurd – absurdly great.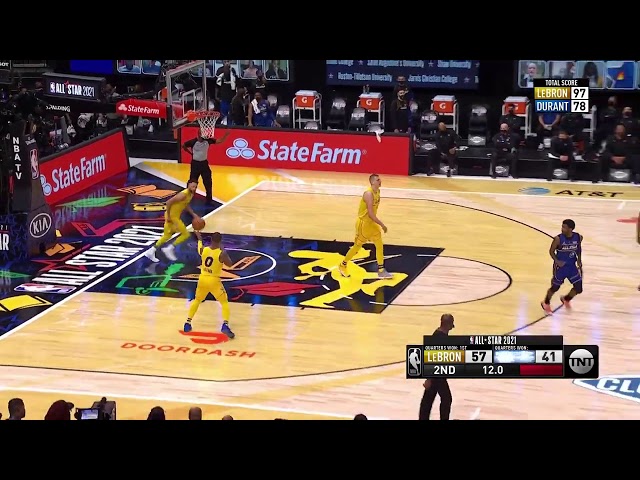 And during this 70th installment of the NBA's annual game of stars – minus the red carpet and heavier on the quarantine – it was that type of shot which provided the best "what-the-heck-is-happening?" moment of the one-sided contest and would also be the finishing act for Sunday night's festivities in Atlanta.
Like Paul George had to finally admit, "I guess I was criticized for the right reason for calling a Dame shot in the playoffs a bad shot."
"It's a great shot."
When you've got your rival admitting that, you must be pretty good.
To be fair, it's only a great shot if you can make it. Lillard, who is already the greatest Portland Trailblazer of all time, makes tons – especially when they matter the most.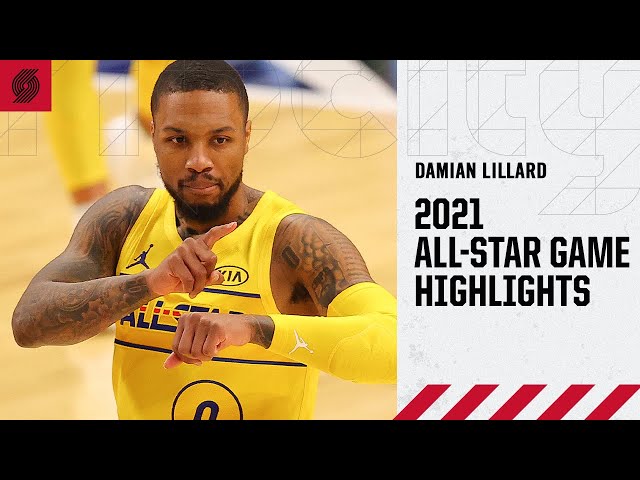 "I think the end of the game is the best time of the game. I think it's the time of the game when some people wear down, some people shy away, and some people get excited," Lillard said in response to Rappler post-game question about pressure situation.
"When it's win or lose and the stakes are at its highest, I think it's a lot of fun just knowing you could sink or swim or your team could win or lose, so I always get up for those moments."
Lillard has compiled quite a number of game-winners in his rising career, most prominently the fade-away triple to win Portland's playoff series against Houston in 2014 and his side-step, long-ranged, series-winning jumper over George against Oklahoma City in 2019.
This season, he also led an inspired comeback by breaking the hearts of Chicago Bulls fans at the final buzzer.
And for the record, he has been sensational this season as a first-round pick in fantasy basketball as well.
In the All-Star Game, Dame Time (did you just tap your watch?) basked in all its glory. With Team LeBron only in need of 11 more points to ice the matchup against Team Durant, Lillard would score 8 by doing the following:
Blowing by Kawhi Leonard and scoring against Kyrie Irving at the rim.
Getting open off a curl and casually converting a tough fade away from the top of the key which he made look easier than it should be.
And literally making a jump shot which he attempted the moment his feet landed past the half-court line in what was a mind-blowing portrayal of shot-making superiority.
"I hit two in a row and I knew that we had game point at the 3," Lillard said.
"The ball came off Steph's hand and he pulled up. Once he missed his – and he inbounded the ball to me on the next one – I was like, 'I'm about to fire this one.' They backed up a little bit and I just rose up."
Watching Lillard rise up is a sight of joy for hoop lovers who will never forget the moments he has provided in his almost nine-year career.
Whether he's made you believe in the unthinkable, destroyed your spirit because of his talent, or simply given you a reason to smile, one thing's for sure:
There's nothing quite like Dame Time. – Rappler.com