Are you an eagle-eyed NBA fan? Enjoy the extra film treat and catch the Easter eggs in 'NBA Lane'!
The NBA premiered NBA Lane, a short film celebrating the league's storied history ahead of its 75th anniversary season.
Set in a fictional neighborhood where current NBA stars and legends reside, NBA Lane takes fans on a journey with the personalities – past, present, and future – who have written the history of the game.
From former rivals Magic Johnson and Larry Bird becoming friendly next-door neighbors to LeBron James tending to his garden, did you catch the film's Easter eggs?
The morning clouds look like Logoman.
The legends' house numbers are their jersey numbers. Magic Johnson lives at 32 NBA Lane, Larry Bird's street address is 33, and they (obviously) live across the street from each other. Dwayne Wade lives at No. 3 NBA Lane.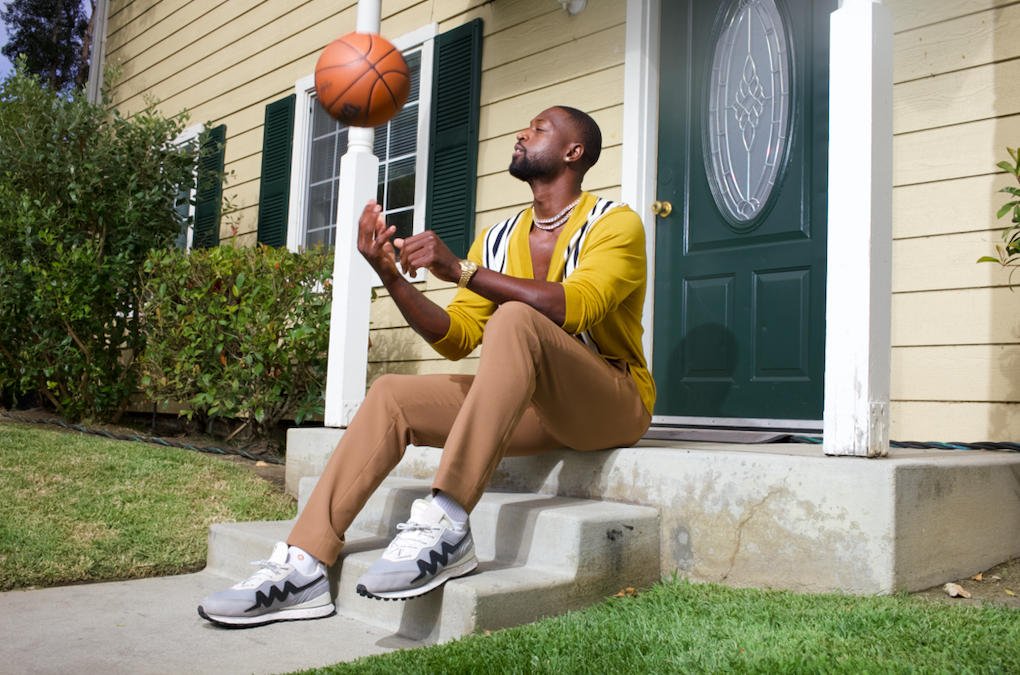 Oscar Robertson lives at 181 NBA Lane – a nod to the number of triple-doubles he recorded. He's also reading a newspaper article about Russell Westbrook breaking his record.
If you look closely, you'll see Russell Westbrook is in an impromptu photoshoot with team mascots.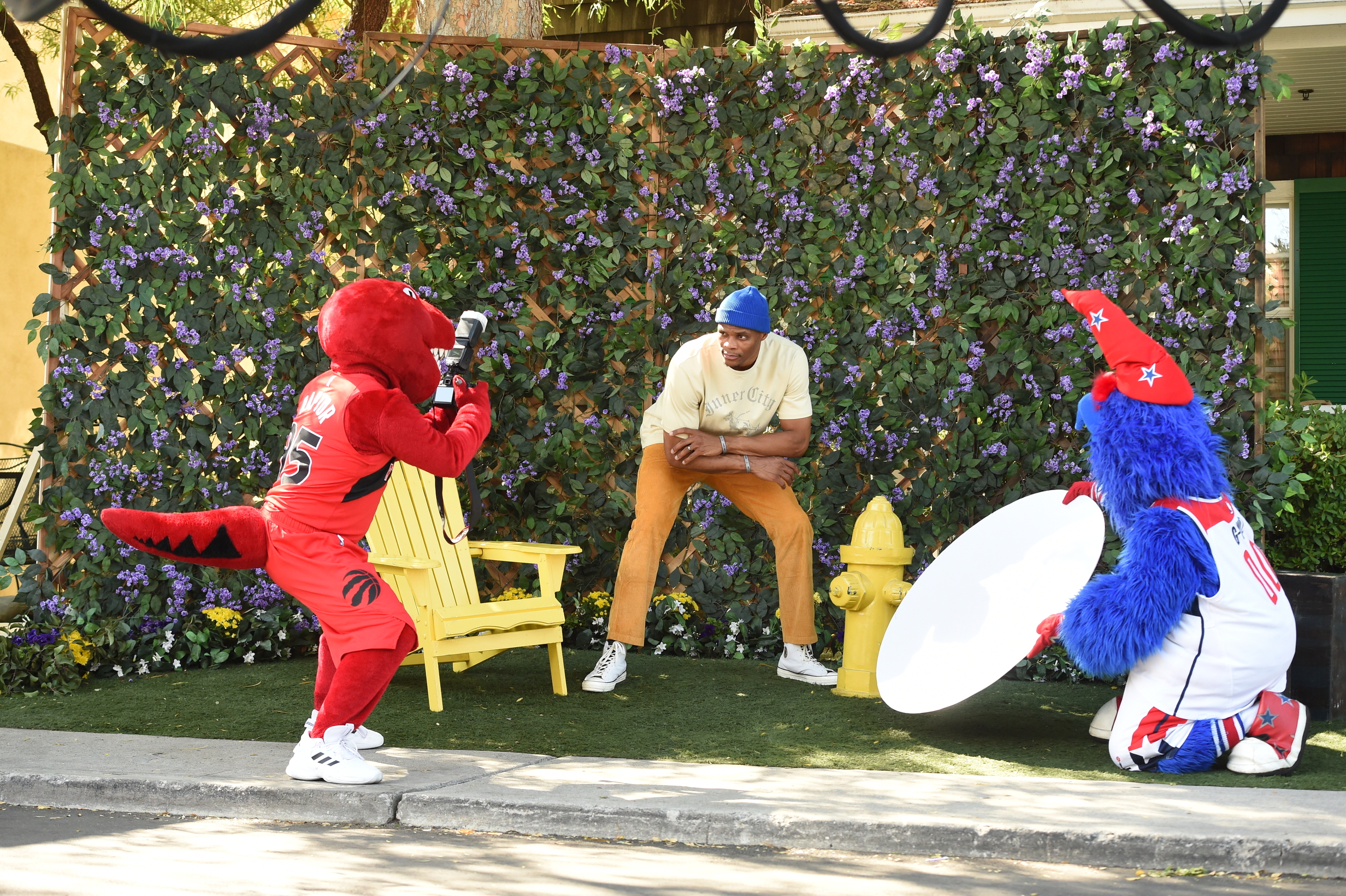 Manu Ginobili is cooking Asado – a nod to both his Argentine roots and his time in San Antonio.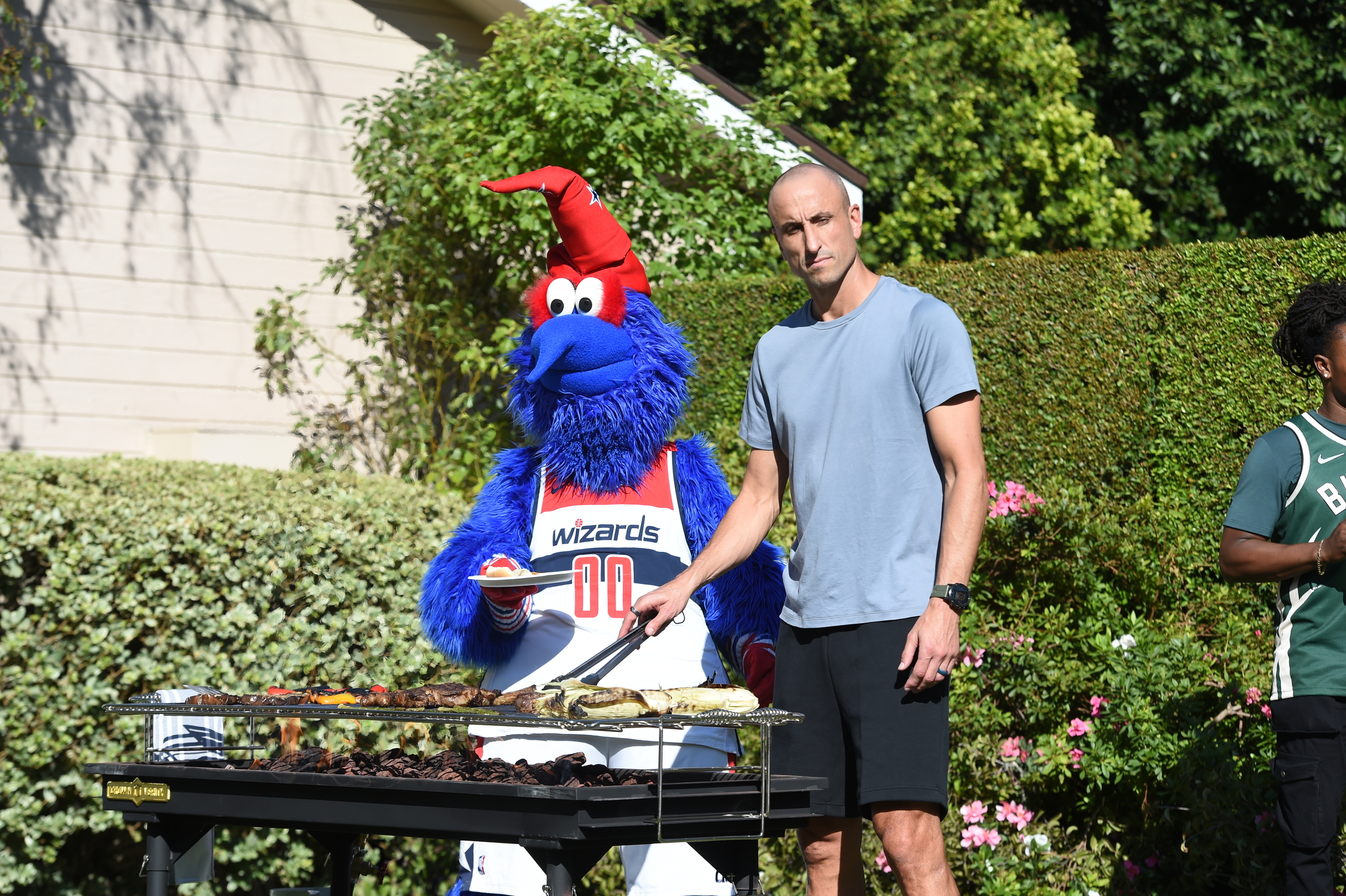 Bill Walton is tending to his rose garden – a reference to his time in Portland. He also utters his iconic catchphrase from his commentating days.
LeBron James is also in his garden, sprinkling seeds much like his trademark chalk toss.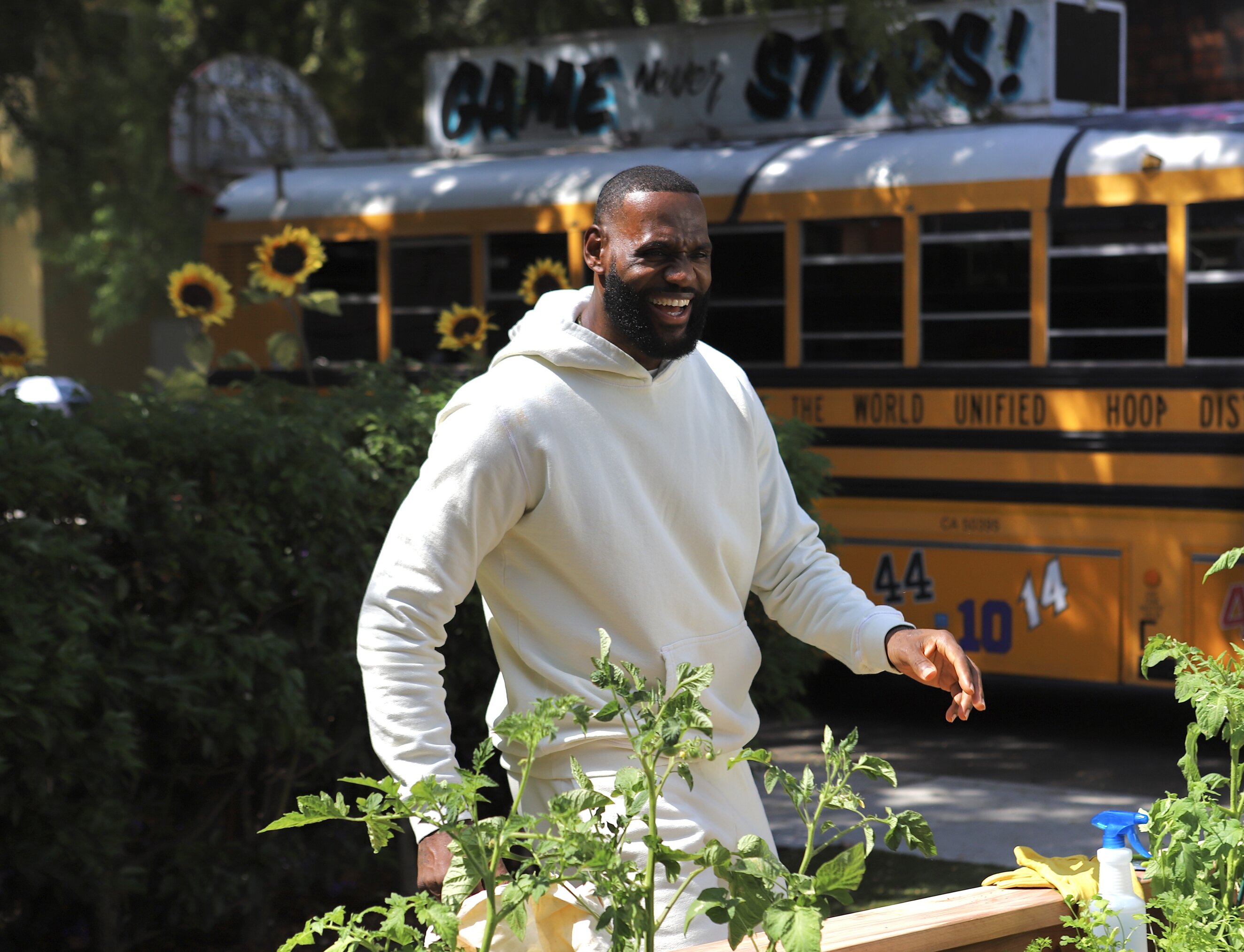 To depict the global impact of the NBA over 75 seasons, there's a large mural featuring international superstars Dražen Petrović, Rudy Gobert, Yao Ming, Nikola Jokić, Hakeem Olajuwon, Luka Dončić, Joel Embiid, and Steve Nash.
Trae Young is filling up an ice bath – a play on his Ice Trae nickname.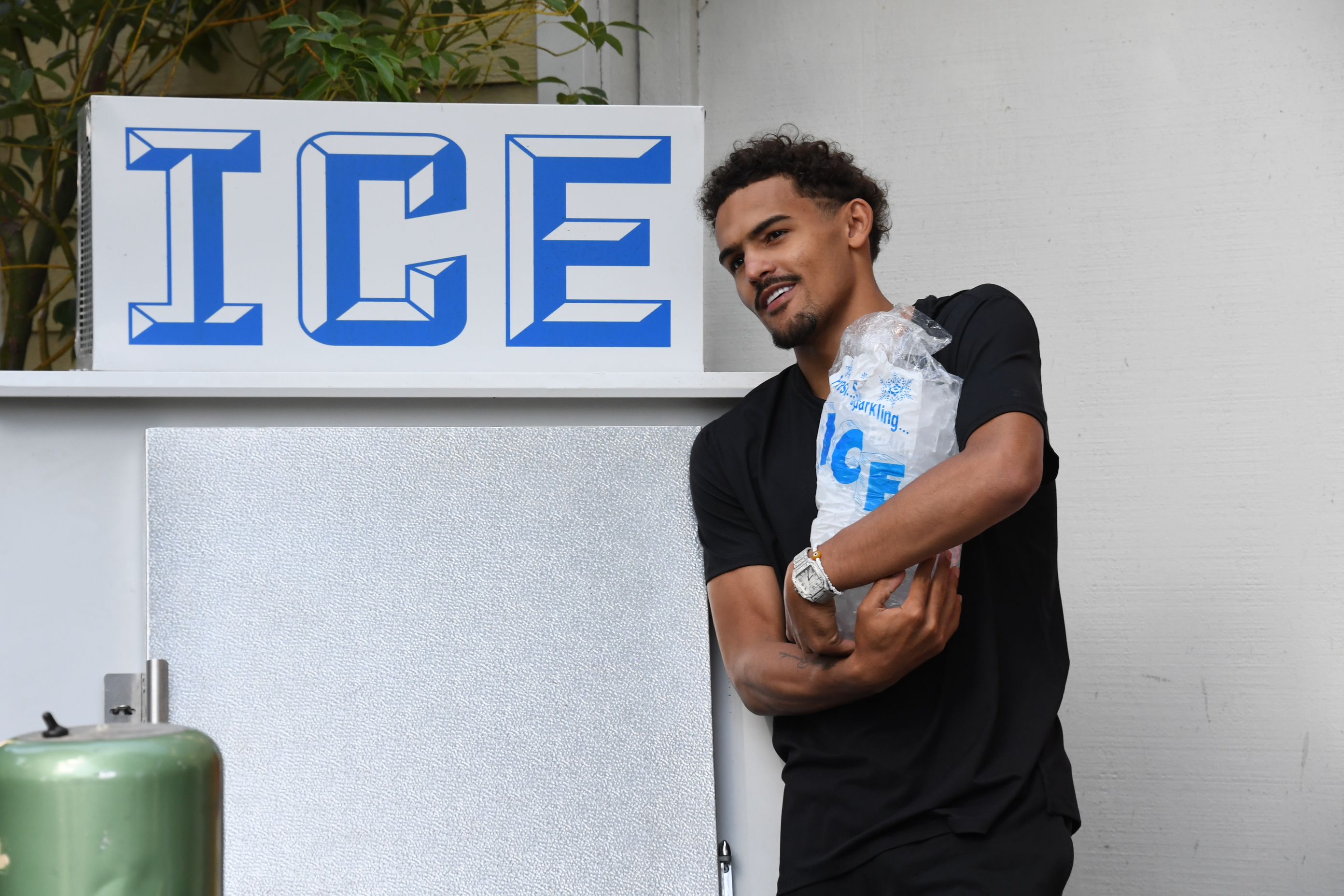 Robert Horry flashes a peace sign… and then five more fingers to total the number of NBA rings he has.
Zion Williamson holds a cup of Big Face Coffee – Jimmy Butler's coffee brand – which he just ordered before breaking the backboard.
Gary Payton stops the Hoop Bus in its tracks with sheer defensive will.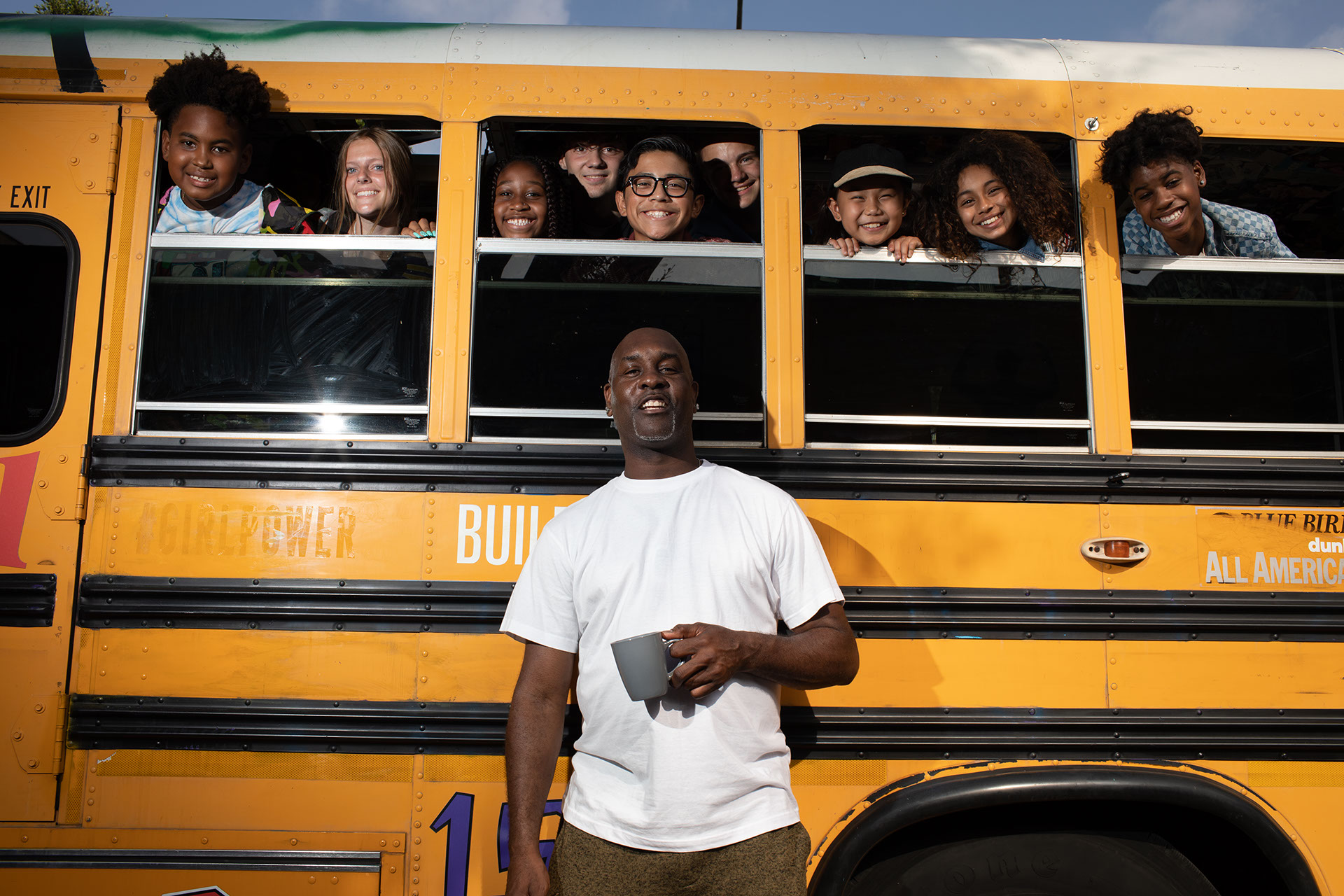 Crosswalk signals on NBA Lane feature a Dikembe Mutombo finger wag for "Don't Walk" and a Logoman for "Walk."
NBA Hall of Famers Julius Erving, Ray Allen, Grant Hill, Dikembe Mutombo, Artis Gilmore, Richard Hamilton, and Vlade Divac gather for a reception inside a ballroom on NBA Lane.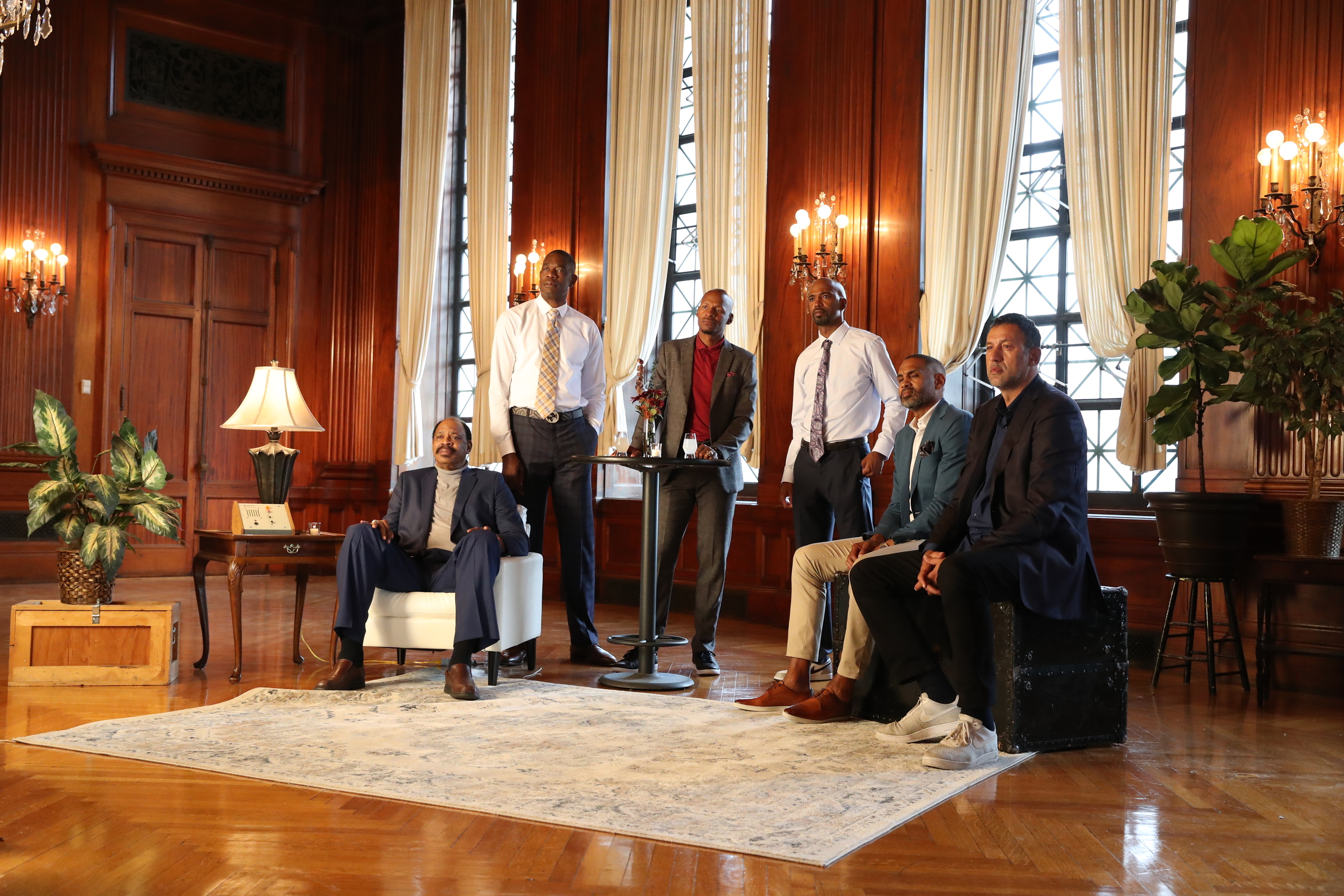 Devin Booker pulls up to a Kobe Bryant mural featuring the "Be Legendary" quote that Kobe signed on Devin's shoes.
Kevin Durant is flanked by a hall of oil paintings featuring iconic players who have also won the MVP award – Wilt Chamberlain, Willis Reed, Moses Malone, Tim Duncan, Allen Iverson, and Giannis Antetokounmpo.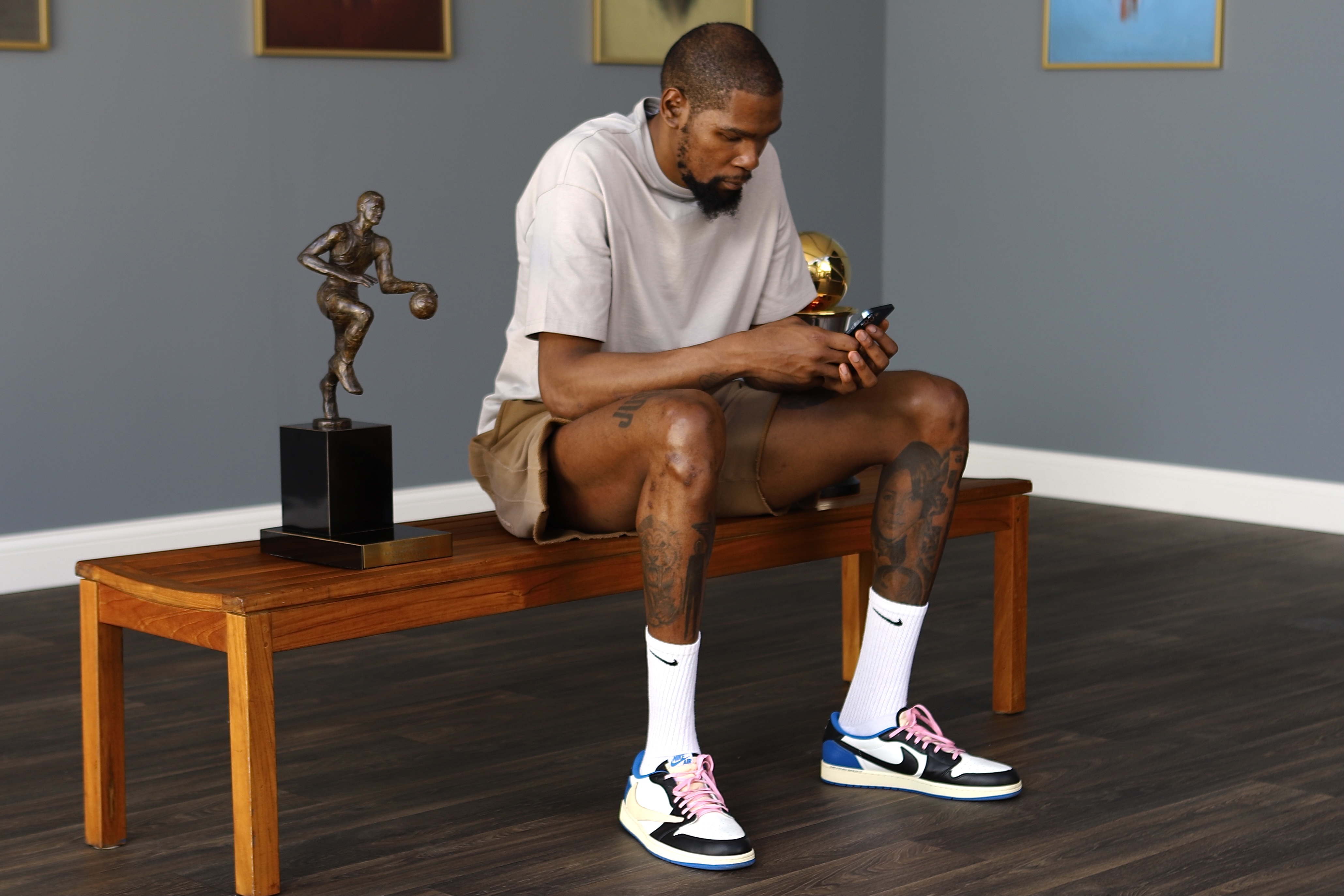 LaMelo Ball and Benny The Bull play 2-on-2 on an NBA Jam cabinet, with LaMelo playing with the Hornets against Benny's Bulls squad.
Lil Penny of the famed Nike commercials plays chess against the mastermind of making moves, Jerry West. The Larry O'Brien Trophy sits with them, watching the game.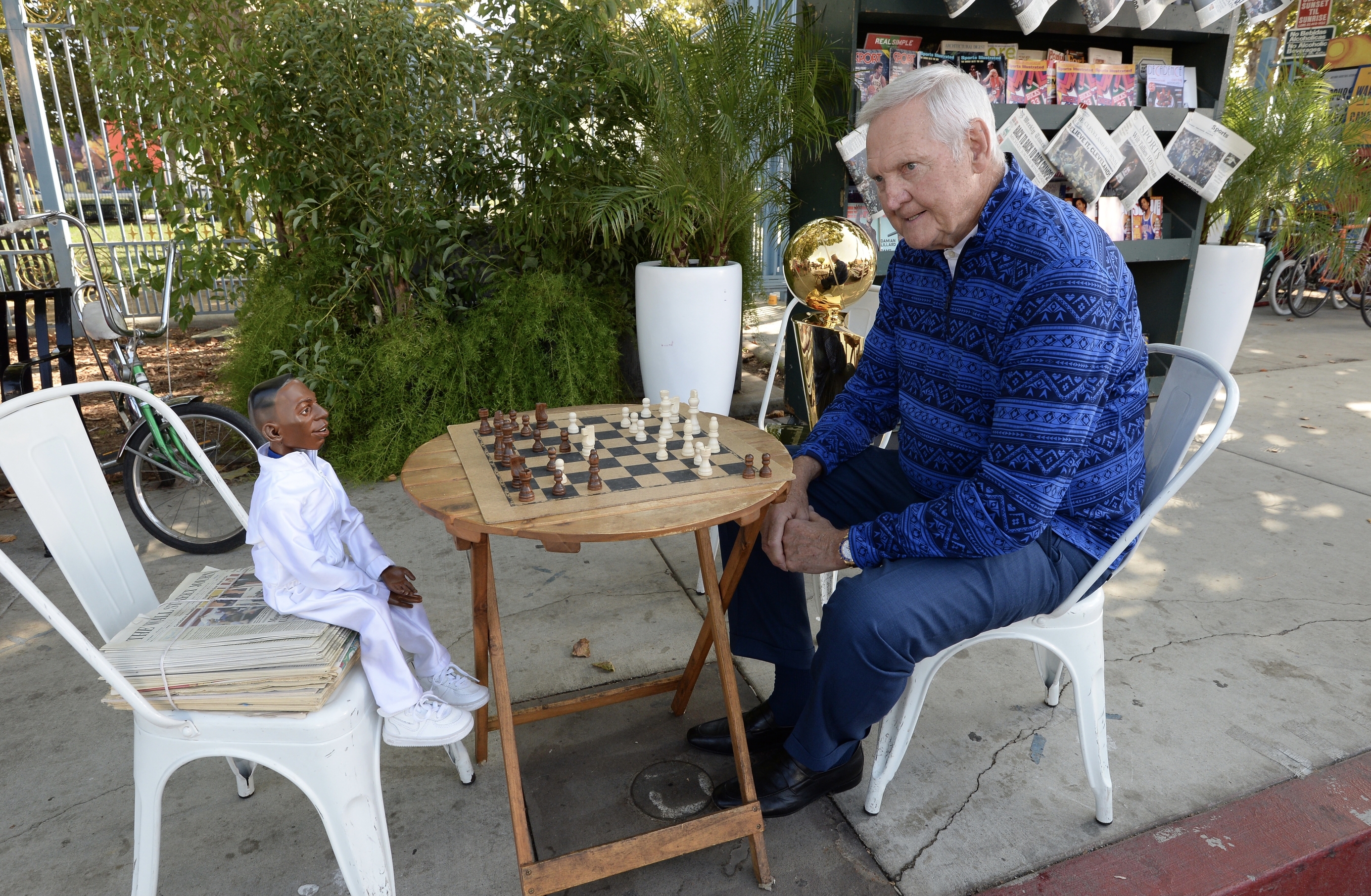 Anthony Davis crosses over Los Angeles/Staples Center rival Chuck The Condor.
Kawhi Leonard holds a skateboard – a nod to his Southern California roots and his return to Los Angeles.
Isiah Thomas drives an old school hot rod, a reference to Detroit and the Pistons.
Carmelo Anthony walks down NBA Lane like it's a pregame tunnel walk. Behind Carmelo is a wall of "concert posters" showing iconic NBA Finals matchups from the last 75 seasons.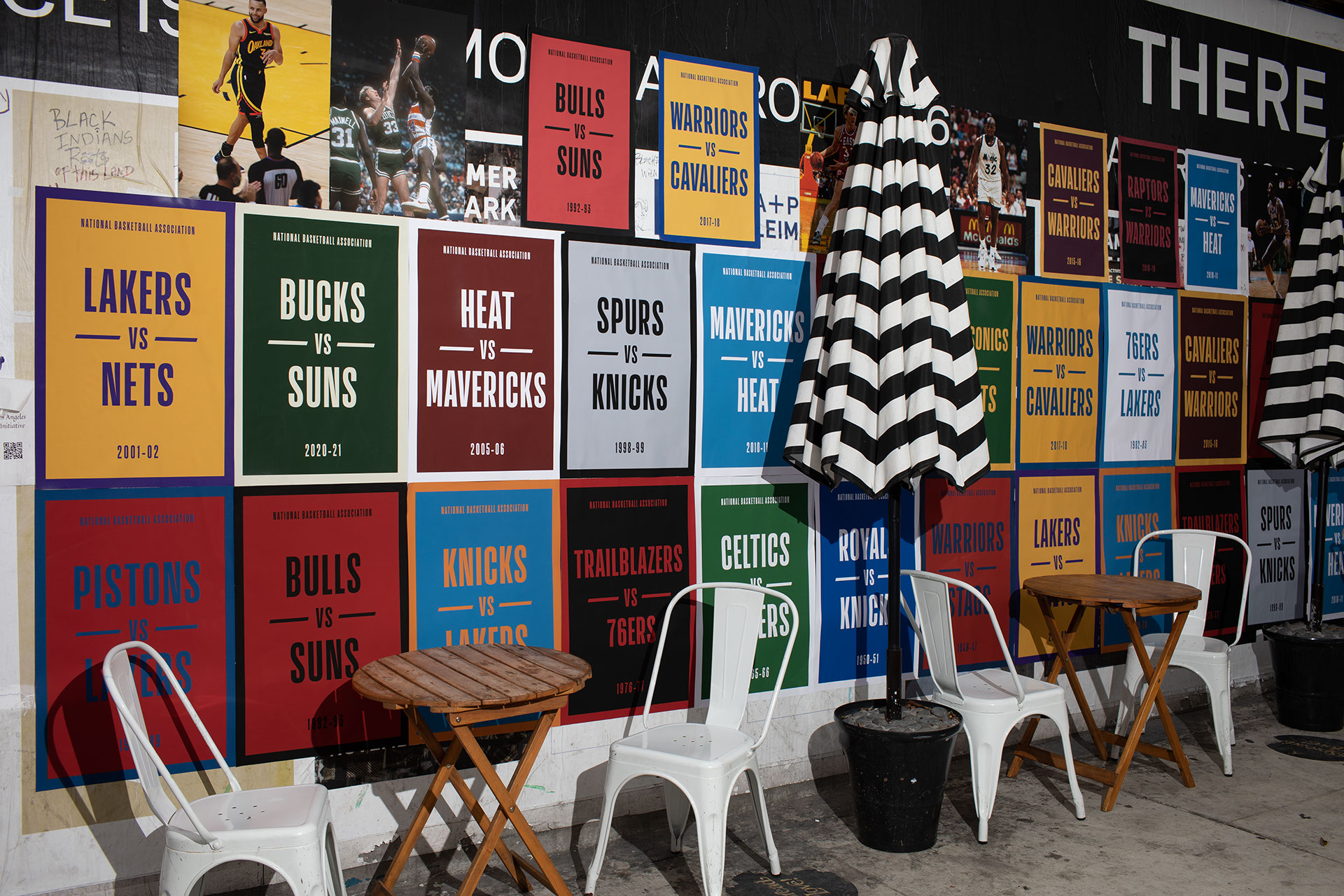 – Rappler.com