This is AI generated summarization, which may have errors. For context, always refer to the full article.
Confused with all the free agency and trading moves? Here's a roundup of the latest front-office action
NBA free agency for the 2020-2021 season began on Saturday, November 21, and sure enough, it went as frantically as expected in the midst of a shortened off-season.
Players and teams did not waste any time at all, and here are the most notable moves made so far.
Howard leaves LA anew for Philadelphia, replaced by top sixth man Harrell
In one of the day's more bizarre developments, newly-minted champion Dwight Howard left the Los Angeles Lakers to sign a one-year, $2.6 million deal way out east with the Philadelphia 76ers.
In true Howard fashion, this move again caused some controversy when Howard tweeted that he would stay in LA, before deleting it, and packing his bags for Philly.
Even top insider Shams Charania was caught off-guard, and released a correction shortly after Howard's tweet was deleted.
Nevertheless, the Lakers were quick to move on from the mix-up, as they signed reigning Sixth Man of the Year Montrezl Harrell to replace Howard for a bargain two-year, $19 million deal.
As it turned out, former teammate and Los Angeles Clippers guard Patrick Beverley did not see that cross-town move coming, like many other NBA fans.
On top of that, the Lakers also sapped the Milwaukee Bucks' strength by acquiring their former starting shooting guard Wesley Matthews with a one-year, $3.6 million deal.
Jordan Clarkson settles with Utah for 4 years, Favors returns
After years of quick transitioning from the Lakers, Cleveland Cavaliers, and Utah Jazz, Fil-Am guard Jordan Clarkson finally got another long-term deal.
Clearly impressing the Jazz front office after averaging 15.6 points as Donovan Mitchell's backup, the 28-year-old guard inked a four-year, $52 million extension to run it back for another playoff run.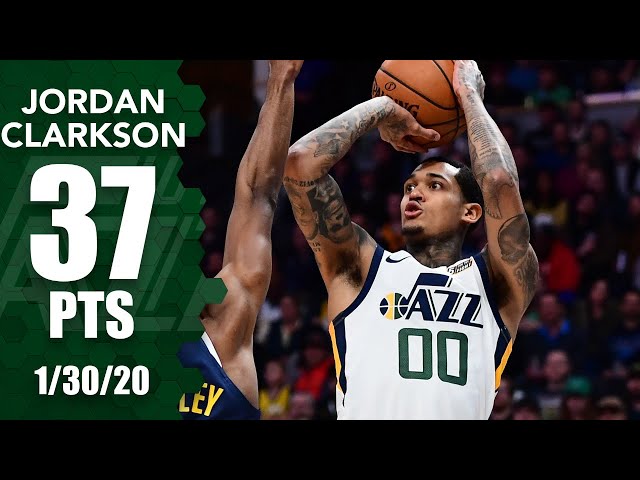 To ensure that playoff run goes as deep as possible, Utah also brought back their longtime starting big man Derrick Favors with a new three-year, $27 million deal, after spending just one season with Zion Williamson and the New Orleans Pelicans.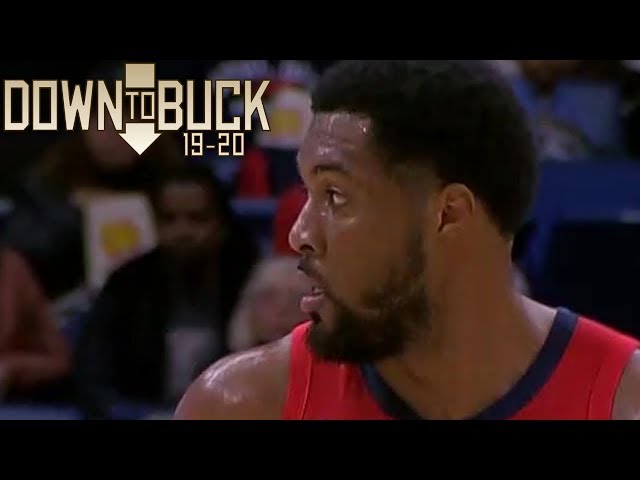 Return of the Dragon: Dragic, Leonard stay with Miami after Finals run
To the surprise of no one, veteran guard Goran Dragic has decided to run it back with the Miami Heat for two years, $37.4 million.
The 34-year-old former All-Star clearly has some unfinished business in South Beach as he was practically unable to play in his first career NBA Finals due to an untimely plantar fasciitis tear.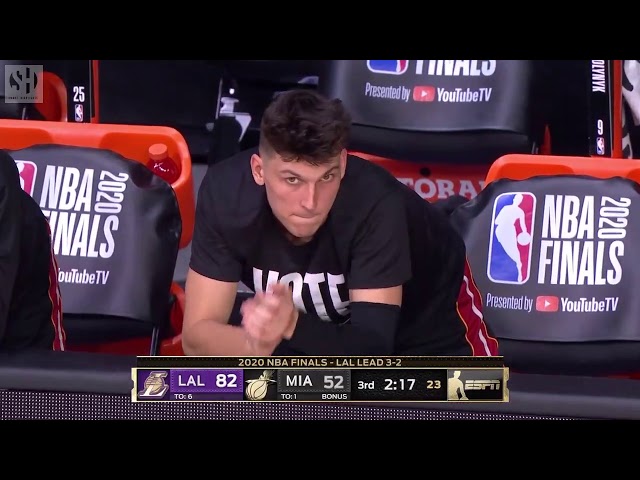 Staying with the theme of familiarity, the Heat also brought back big man Meyers Leonard for two years, $20 million.
Although the 7-footer started 49 of his 51 regular season games with Miami, he nearly vanished from the rotation in the playoffs as head coach Erik Spoelstra opted to go with a Bam Adebayo, Jae Crowder, and Jimmy Butler front court.
Go big or go home: Detroit Pistons stock up on centers, acquire Nuggets' Grant
Speaking of front courts, the Detroit Pistons decided to see how many big men they can round up in one day, which puzzled fans and analysts alike.
After selecting 6-foot-9 Isaiah Stewart with the 16th pick in the 2020 NBA Draft, the Pistons then signed 7-footers Jahlil Okafor, formerly a Pelican, and Mason Plumlee, Nikola Jokic's backup with the Denver Nuggets.
The team then followed up its Nugget heist by giving a three-year, $60 million deal to 6-foot-9 forward Jerami Grant, who got major interest from teams following a solid playoff run.
Keep in mind that Detroit already traded for two 7-footers in Dewayne Dedmon, and Tony Bradley prior to the start of free agency. Plus, they also have the 6-foot-10 former All-Star Blake Griffin, 6-foot-9 Sekou Doumbouya, and 7-foot-1 Thon Maker still under contract.
Finally, the Pistons wrapped up their weird and busy day by signing the promising Josh Jackson, a 6-foot-7 forward selected right after Boston Celtics All-Star Jayson Tatum in the 2017 NBA Draft.
Underrated Wood, Gallinari find new homes
Detroit, however, lost the big man who had the most value, as Christian Wood signed a three-year, $41 million deal with a team that desperately needed at least one center, the Houston Rockets.
Although not a household name, Wood thrived as the Pistons' focal point, and quietly averaged 24.6 points, 9.6 rebounds, 1.1 steals, and 1.0 block after the All-Star break.
He also shot 39% from three on 4 attempts per game in that span, which can only do good for Houston's patented perimeter offense.
Speaking of shooters, former Oklahoma City Thunder forward Danilo Gallinari also found a new home after signing a lucrative three-year, $61.5 million deal with the Atlanta Hawks.
After helping OKC clinch its playoff spot with averages of 18.7 points on 41% shooting from deep, Gallinari is set this time to boost the Hawks' postseason aspirations with proven talents around him like Trae Young, John Collins, and Clint Capela.
Other notable league signings, by amount:
Davis Bertans: 5-year, $80 million extension with the Washington Wizards.
Joe Harris: 4-year, $75 million extension with the Brooklyn Nets.
Marcus Morris: 4-year, $64 million extension with the Los Angeles Clippers.
Malik Beasley: 4-year, $60 million extension with the Minnesota Timberwolves.
Jakob Poeltl: 3-year, $27 million extension with the San Antonio Spurs.
Rodney Hood: 2-year, $21 million extension with the Portland Trail Blazers.
Derrick Jones, Jr.: 2-year, $19 million deal with the Portland Trail Blazers. Formerly with the Miami Heat.
Justin Holiday: 3-year, $18.1 million extension with the Indiana Pacers
JaMychal Green: 2-year, $15 million deal with the Denver Nuggets. Formerly with the Los Angeles Clippers.
Trey Burke: 3-year, $10 million (estimate) extension with the Dallas Mavericks.
Robin Lopez: 1-year deal (unspecified amount) with the Washington Wizards.
– Rappler.com