LeBron James channels his inner 'Mamba Mentality' ahead of Kobe Bryant's first death anniversary
On the eve of Kobe Bryant's first death anniversary, Los Angeles Lakers superstar LeBron James played one of his best games in the purple and gold uniform.
The four-time league MVP James had a season-high 46 points on a 7-of-11 shooting from deep, along with 8 rebounds and 6 assists in the Lakers' 115-108 victory against his former team the Cleveland Cavaliers.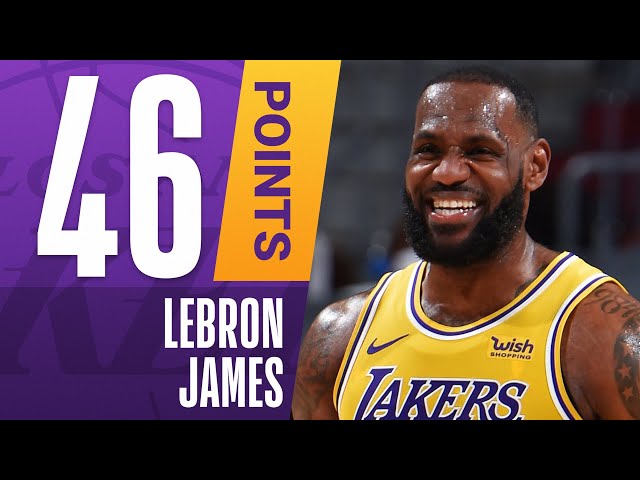 James' 46 points was the second-most he has ever scored as a Laker since dropping 51 points during his first season with the storied franchise in November 2018.
Moreover, the 36-year-old James became the oldest Laker to score at least 40 points in a game since Bryant's historic 60-point performance in his final NBA game in 2016.
"I just felt pretty good," said James following his huge scoring outburst.
"Felt good from the beginning and just tried to keep it going," added James, who came out firing from the get-go, scoring 17 of his 46 points in the opening period.
As the first death anniversary of the "Black Mamba" approached, James also channeled his inner "Mamba Mentality" and singlehandedly outscored the Cavaliers, 21-19, in the final quarter, dropping buckets from everywhere including from the Cavaliers' logo.
He also hit a tough Kobe-esque fadeaway jumper with 59 seconds left to put away the Cavaliers for good.
"I just want to continue to build my game where I can beat them at all facets. From the perimeter, from the midrange, from the low-post," said James.
"I just want to try to be that dominant where I always keep the defense off-balanced and I was able to do that," he added.
James and the Lakers will return to action on Wednesday, January 27 (Thursday, January 28, Manila time) in Bryant's hometown, Philadelphia, in what will be a very special occasion for the entire franchise. – Rappler.com