Cagayan de Oro's Paulo Antonio Calingin, a former La Salle Green Hills player, dies at 21 after a week-long battle with a brain condition
Northern Mindanao lost a young sports hero with the death of Paulo Antonio Ceasar Calingin, a cornerstone of the local basketball squad that won gold in the 2013 Palarong Pambansa, on Thursday night, September 16.
The 21-year-old Calingin, a former La Salle Green Hills player, died after a week-long battle with arteriovenous malformation (AVM) in his brain.
A grandson of former Misamis Oriental governor Antonio Calingin, he succumbed to a brain condition resulting from blood vessel malformation in the brain around 10 pm, Thursday at the Polymedic Plaza in Kauswagan, Cagayan de Oro.
His father Paul Andrew Calingin said his son looked "superbly fit" but it turned out that there was an abnormal connection between the arteries and veins in his brain that may have formed before his birth.
Calingin carved a name when he started as a varsity player for the Macasandig-based Corpus Christi Grade School's basketball team in Cagayan de Oro.
He later formed a backcourt tandem with now National Collegiate Athletic Association (NCAA) top guard Joel Diomar Cagulangan as they anchored the Northern Mindanao team's first ever basketball gold finish in the Palarong Pambansa in Dumaguete City in 2013.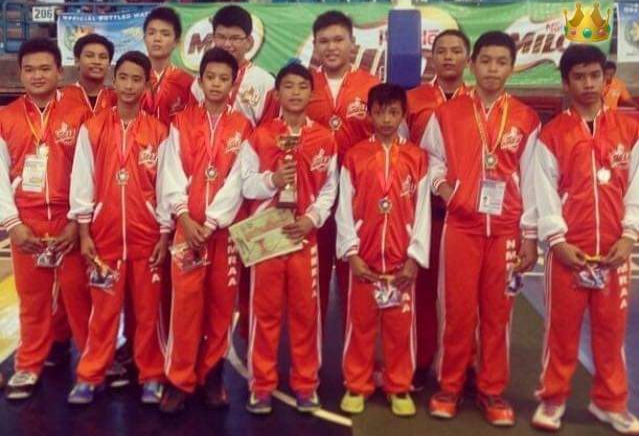 Guided by the elder Calingin as the team's head coach, it was Northern Mindanao's first ever and only gold triumph in the Palaro basketball competition after 65 long years since the national students meet, governed and organized by the Department of Education (DepEd), started in 1948.
"He was determined, and never gave up. He was my example in Corpus Christi on how to play defense," said Tristan Mark Pagente, who serves in the coaching staff in the company of Bobax Echalico and the late Oscar Abucejo when the Northern Mindanao Regional Athletic Association (NMRAA) finally ended the region's title drought in Palarong Pambansa basketball.
In the Dumaguete City Palaro, the NMRAA toddlers played through undefeated in the basketball's elimination round.
They bested title-favorite Central Luzon via overtime play, 59-50 in the semifinals then came back strong in the finals to beat Davao region, 56-50.
It was a feat that landed the Butuan native Cagulangan and the Cagayan de Oro pride Calingin at La Salle Green Hills in Manila.
The younger Calingin was from a family of sports enthusiasts. His mother is former national age-group tennis champion Jordana Almirante of the famed Almirante family that revolutionized professional boxing promotion in Cagayan de Oro in the early '60s.
His remains now lie in state at the Cosmopolitan Funeral Homes with interment scheduled on Monday, September 20, at the Oro Gardens. – Rappler.com