The Palarong Pambansa is the nation's stage for tomorrow's sports heroes. With Palaro 2014 rapidly approaching, Levi Verora captures the spirit of competition in this piece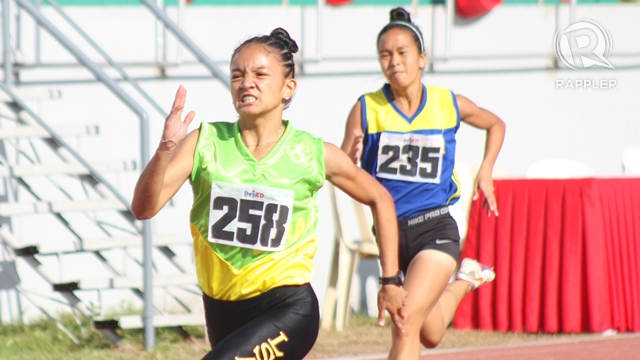 LAGUNA, Philippines – The Palarong Pambansa attracts great clamor and speculation – a showcase of the country's best young athletes – it captivates first time observers and die-hard fans. 
The attention Palaro enjoys today hasn't always been the norm. Before, a Palarong Pambansa story on TV's primetime news meant reporting that a bunch of participants got dehydrated under the scorching heat. But now, major news outlets are on the lookout for the most inspiring stories. Stories of young athletes defying odds, and their devotion to their chosen sport.
What exactly is Palarong Pambansa and what is at stake?
The event, which started as the Bureau of Public Schools – Interscholastic Athletic Association (BPISAA) Games in 1948, is an annual sports spectacle, held in different venues across the archipelago, organized by the Department of Education.
It is in the Palarong Pambansa where the youth showcase the Filipino's indomitable fighting spirit when it comes to sports; it is their stepping stone towards achieving greatness which could potentially open bigger, brighter opportunities for their future.
Here, they'll find out for the first time what it's like to "never say die," what it means to be "heartstrong," and yell "puso" with all the conviction in the world.
The Palarong Pambansa is a cradle of hope; a bridge to success, a battlefield for aspiring young men and women in the world of sports.
Getting there
The long journey to Palaro begins with small inter-school competitions, progressing to district, division, and regional meets where the best of the best emerge to represent their squads.
The teams are based from the country's geographical regions where 17 squads – one per region and represented by elementary and high school students – battle it out for pride and honor in the Palaro.
Athletes come from all walks of life. Some hail from the upper classes of society, well-prepared come battle time, but some – especially from the underprivileged regions of the nation – have to fight tooth and nail and survive first, just to make it to the grand stage.
There are athletes as fortunate as Kuya Germs' grandson and President Noynoy Aquino's nephew, yet there are some – like Tawi-tawi's sons of the sea or Sulu's pulot boy turned tennis ace – who struggle first before enjoying the ride of their lives.
Some use the annual meet as a ticket away from poverty, sacrificing blood, sweat, and tears in hopes of attaining a better life.
Others hope the Palaro can transform them into even more unstoppable athletes like multi-awarded tanker Catherine Bondad and champion gymnast Regine Reynoso. Both had to overcome heartbreaking injuries before gaining triumph, and both have their eyes set on the Olympics.
Some even play for peace and prosperity, like footballers from the ARMM. Indeed, as DepEd Secretary Bro. Armin Luistro stated last year, "sports contribute to national development."
A ticket to the bigger world of sports
Remember Marylyn Avila, who stumbled badly and had to yield the medal in one race?
She stood taller and became a champion two days later. She is now with Far Eastern University, outsprinting everybody else in both local and international competitions.
How about wunderkind Bernadeth Pons? The Region 6 bet is now the cornerstone of FEU's women's volleyball team.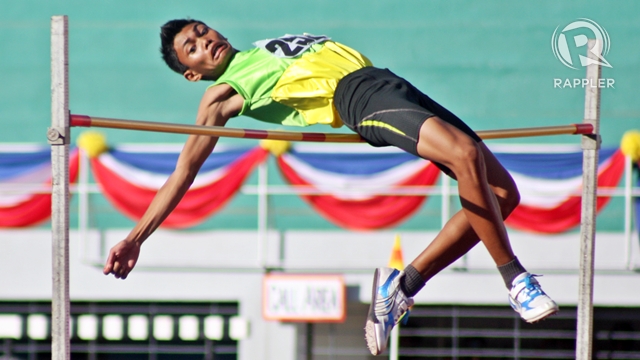 Jia Morado, Kim Gequillana, and Ana Gopico? They came from different Palaro squads, but Ateneo found a way to unite all three, where they ended up as the newly-minted UAAP women's volleyball titlists.
Upcoming UAAP rookies like San Beda's highly-touted Arvin Tolentino and La Salle-Zobel's Enzo Subido also suited up for regional basketball squads in the Palaro.
Palaro's long list of sporting icons include Coffee King Mark Barroca, two-time PBA MVP Danny Ildefonso, Asia's fastest woman Lydia De Vega, long jump queen Elma Muros, swimming legend Eric Buhain, and chess grandmaster Eugene Torre. These are just some of the names that headline Palaro's hall of famers.
What to expect
The 2013 Palarong Pambansa in Dumaguete City, Negros Oriental drew amazing reception, with venues getting packed to the rafters.
No less than hometown hero and archer Karl Christian Mari graced the opening ceremonies, leading the 10,000-strong delegation.
The collapse of defending champion National Capital Region (NCR) at the hands of home squad Central Visayas in the high school men's basketball finals is one of the many highlights of last year's Palaro. It happened in front of a boisterous crowd – over 5,000 of them – cheering inside an oven-hot Lamberto Macias Sports Center.
Rappler is the official online media partner of the Palarong Pambansa 2014 which runs from May 4 to 10 in Laguna.
The games will serve as a springboard for athletes who are vying for slots at the ASEAN Schools Games later this year, which will be hosted by the City of Marikina.
For the athletes, at stake is pride and honor. They want to dedicate the games to their families, hometowns, and respective regions, while also trying to establish their names in Philippine sports. – Rappler.com